Sometimes opportunities come along when working with sponsors to get involved in a really cool project… For aaages I've loved the patterns they've been making in collaborationg with Art Gallery Fabrics – AGF Stitched – so I was really excited when they asked if I'd like to make their newest quilt pattern, Symphony.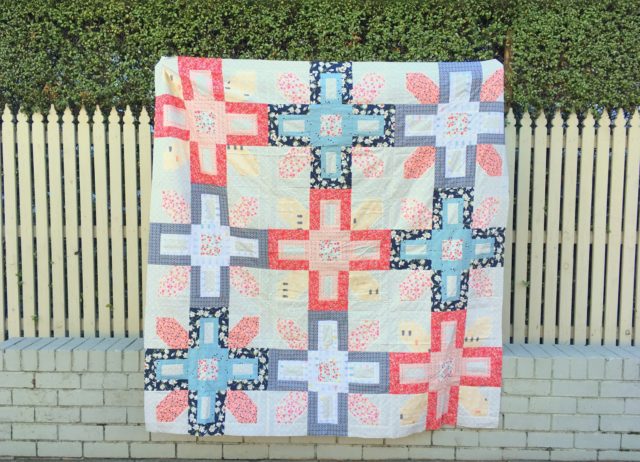 I had been lusting after Charleston by Amy Sinibaldi for a few weeks, so I chose to work with this gorgeous range of fabric to make my Symphony quilt. And I even took a pretty big step, and chose a navy and white geometric print – Marble Stepping Stones – to use as the background. No, I promise no one has kidnapped this neutral solids/linen background quilter, and this isn't a secret quilty cry for help 😉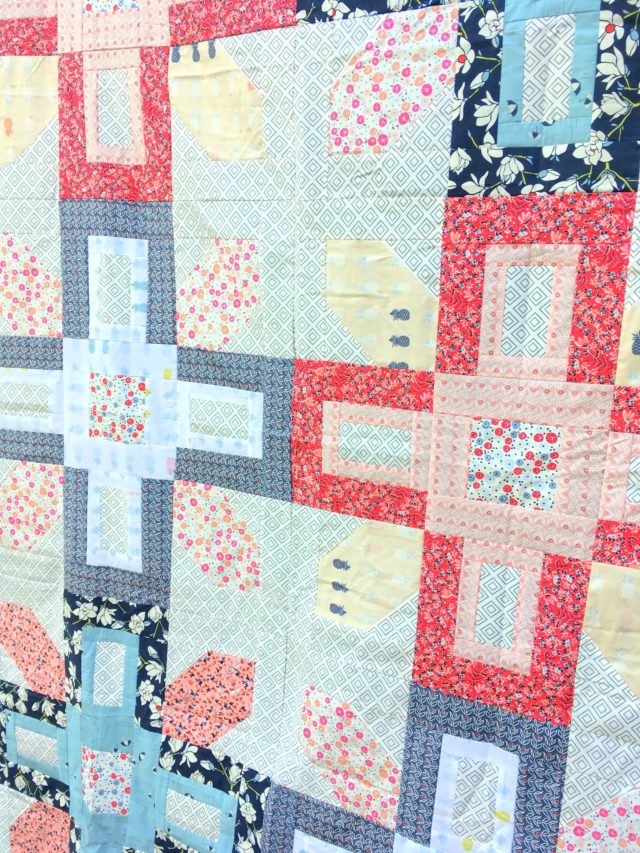 Thankfully, it actually worked out, and I love the way it looks! It came together really quickly too. It's the perfect quilt to sit and chain piece, in fact, I sewed it all up in one day at my guild's sit and sew day last month! Finishing at 72″ x 72″, it's great size, too. I've got The Row townhouse print for the backing, and the dramatic Nightfall Magnolia for binding, so it's going to be such a sweet quilt. I think I'll do a light loopy stipple for the quilting.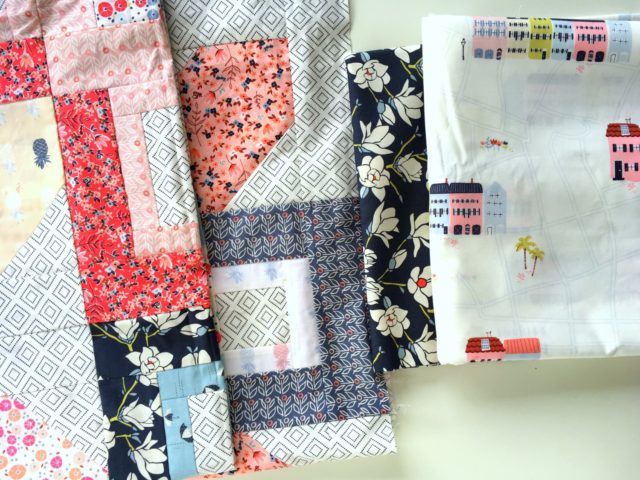 You can check out more details about Symphony on the Jolly Jabber, or check out their video on the Fat Quarter Shop's YouTube channel.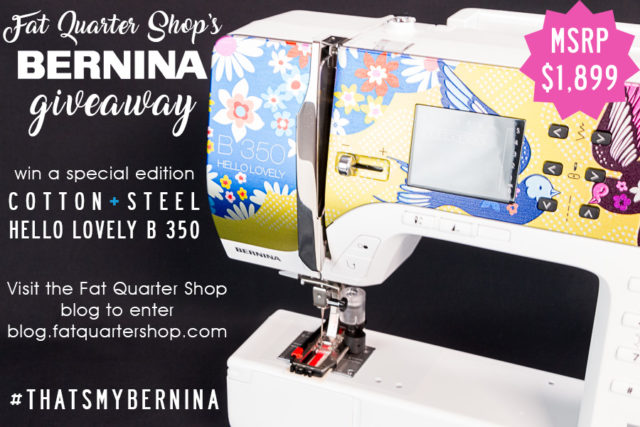 Plus Fat Quarter Shop has an amazing giveaway happening this month – you could win a Bernina "Hello Lovely" Cotton + Steel sewing machine! Click here to check that out.