It's no secret that I'm a big fan of the year long sampler quilt alongs. I mean, hello The Bee Hive, hello Modern HST Sampler, hello Milky Way Sampler! So when Molli Sparkles asked me to join him for The Honey Pot Bee as a queen bee one month, I was there. And June is my month!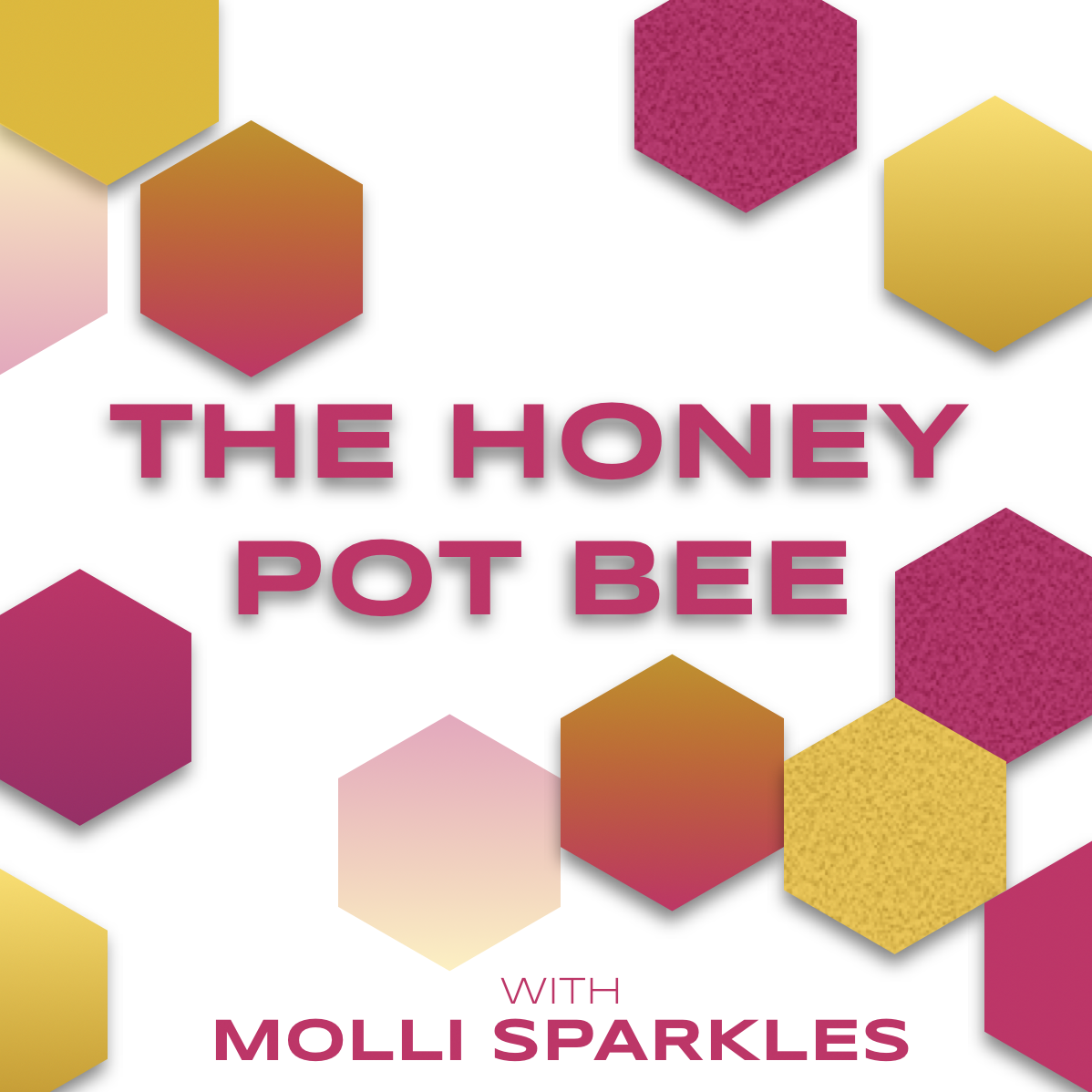 As queen, I get to choose a quilt block design for everyone to make. But unlike a normal quilting bee, this block is just for you to keep for yourself. No swapping, just a fun quilt along filled with a variety of quilt block styles and sizes and techniques to enjoy with your fellow quilters! You can read more about it all here.
And what have I chosen for you all to make? Well, that would be some click here to find the fussy cutting tutorial and the free 4″ finished pattern. How many you decide to make is up to you, but if you're making the 4″ finished blocks, you'll need nine of them to make a 12″ finished quilt block.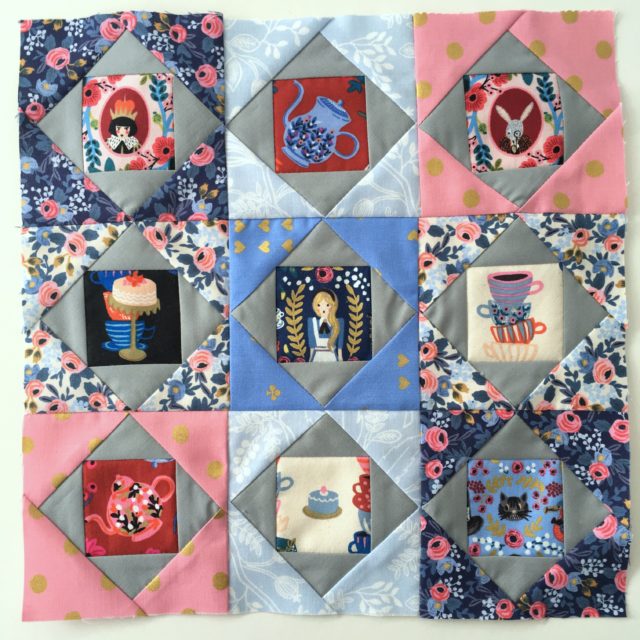 You could also make a few and keep them separate to help fill in some gaps in your quilt top when it comes time to put it all together!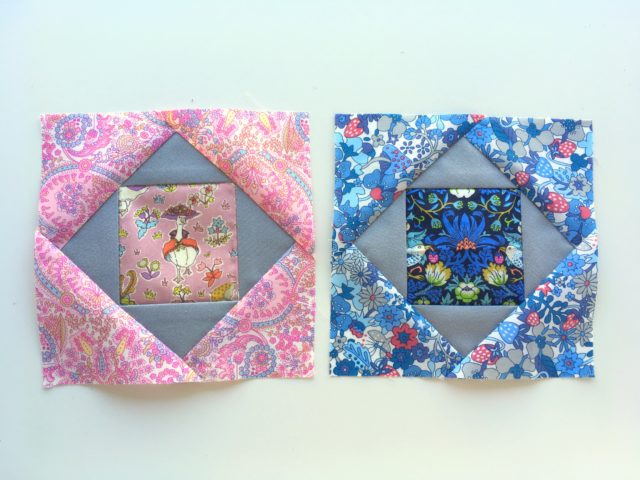 If you're wanting to make them in a different size, then I've provided the foundation paper piecing templates plus rotary cutting measurements for 3″, 5″ and 6″ finished blocks (plus the formula for bigger!) for all my newsletter subscribers. You can sign up now to get access to them.
I can't wait to see what you come up with!! I'm also in The Honey Pot Bee Facebook group, and if you're on Instagram, you can tag me as @blossomheartquilts and use #blossomheartquilts too.