This year, I'm in a mini quilting bee with 5 other members from my local Modern Quilt Guild. With a Liberty theme! It's fun to really put my growing Liberty stash to use, and to also use more than a little bit at a time from the pinks (like my mini Milky Way Sampler blocks)! For this bee, there are just six members, but we make two 12″ finished quilt blocks for each queen.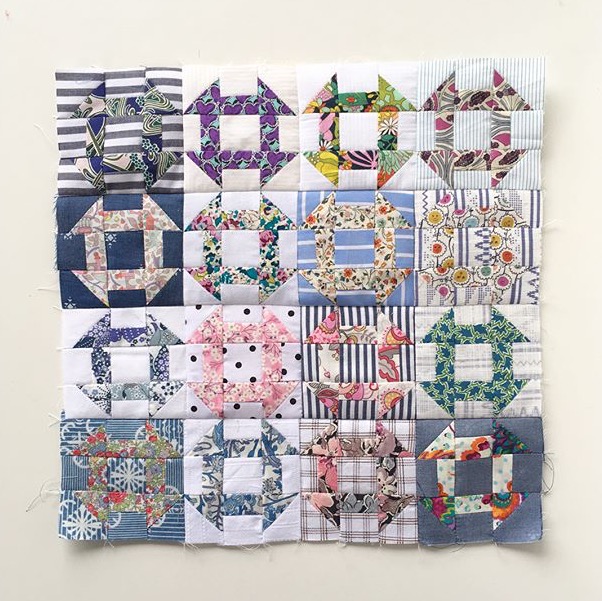 Our first queen bee, Kristy, asked for itty bitty churn dash blocks that finish at 3″ each using shirting or denim-look fabric for the background… that means those HSTs are 1″ finished! And when they're made from Liberty and shirting fabric… twice the slipperiness!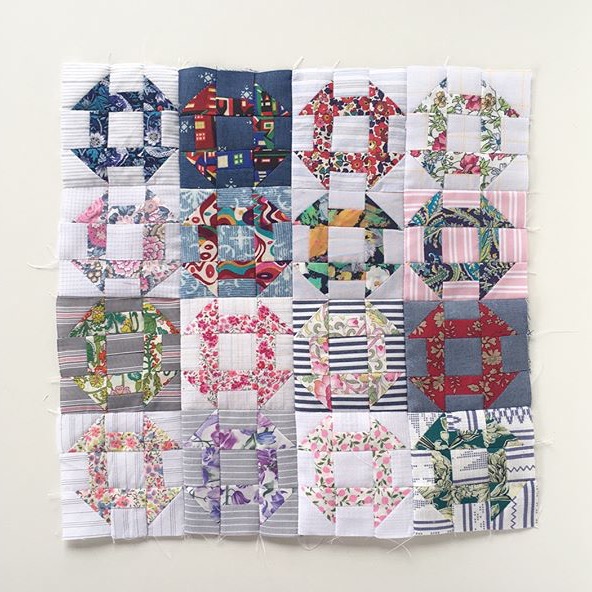 But I must say, the growing collection on her design wall does look pretty amazing – she's aiming for a total of 784 churn dash blocks!
Jane asked for pinwheels, and sent us this beautiful cornflower blue solid to use for the background. It's a bit easier making HSTs with Liberty paired with quilting cotton, I must say.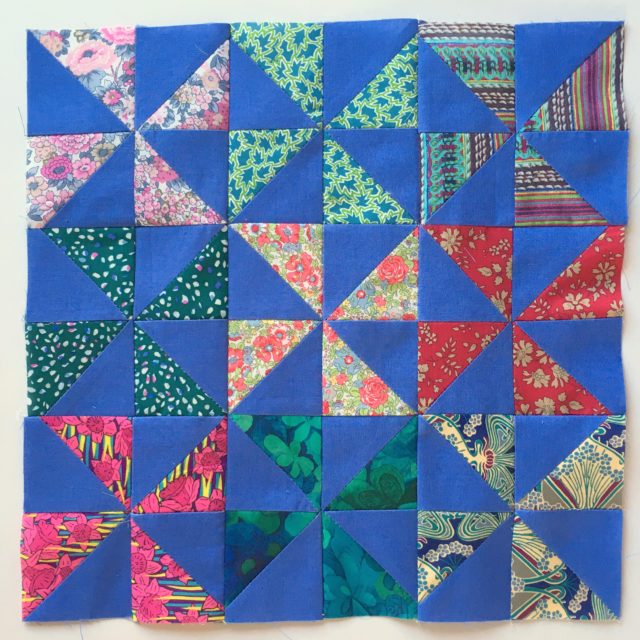 These HSTs finish at 2″, and look just darling! It's going to be a very sweet quilt.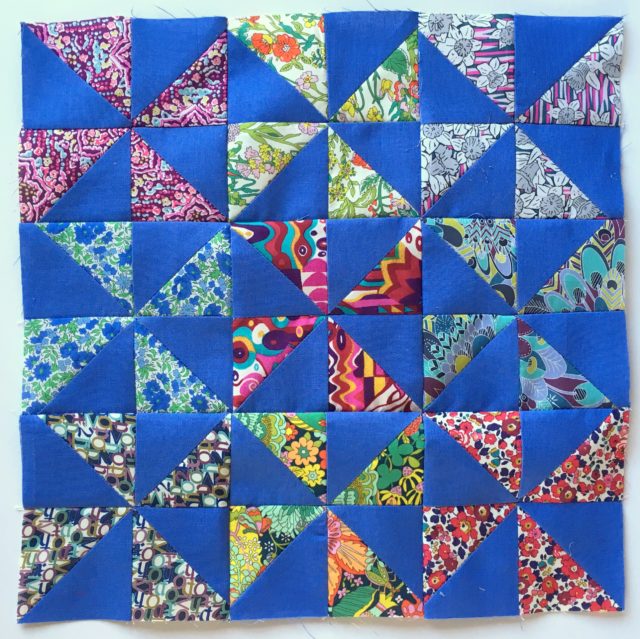 It's my turn as queen next month, and I'm excited – I'm asking for them to make the 4″ finished economy blocks I shared last month, using a fussy cut Liberty centre, light grey solid inner triangles, and a coordinating Liberty print for the outer triangles.