I've been in quite a few quilting bees, and the best ones are always those with people who share the same taste in fabrics as you. Because it means you get to crack out your good stuff that's fun to play with! My main quilting bee this year is no exception to that rule – my Miss B Haven group have awesome fabric taste.
Leanne aka @sewnbyleanne was our queen for March, and she requested the Hidden Gems block. This one had a few of the members scratching their heads as they tried to work out the pattern and fabric placement, but with blocks like this, it's going to be all worth it for the finished quilt!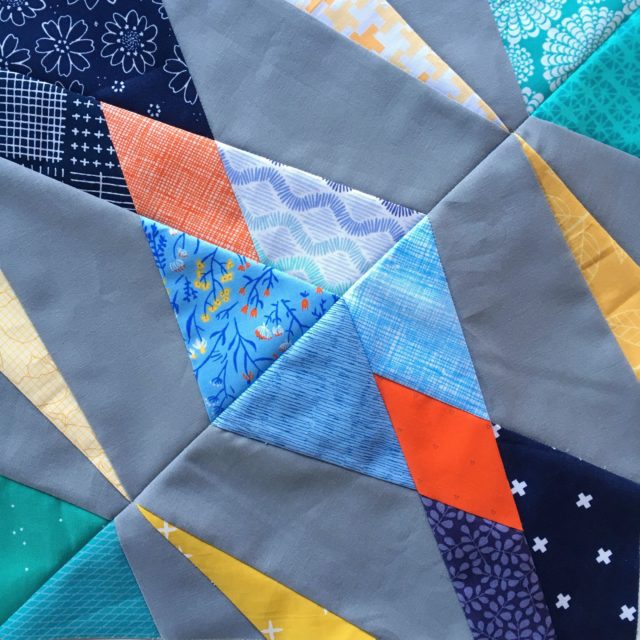 Erin from Quilt By Starlight was our queen last month, and she asked for a rainbow of Tic Tac Toe blocks with soft whites and greys for the background. I selected purple, and chose to make two blocks to cover both ends of the purple spectrum – saves having to choose just one! The first is a bluer purple, using a Lizzy House print we think I actually bought off Erin during a destash, haha! I only had to redo one of the corner triangles to make sure the castles all lined up #humblebrag
The second block is a pinker purple, and uses a Blueberry Park print by Karen Lewis Textiles. I'm really digging this colour lately, the deep richness has my name all over it!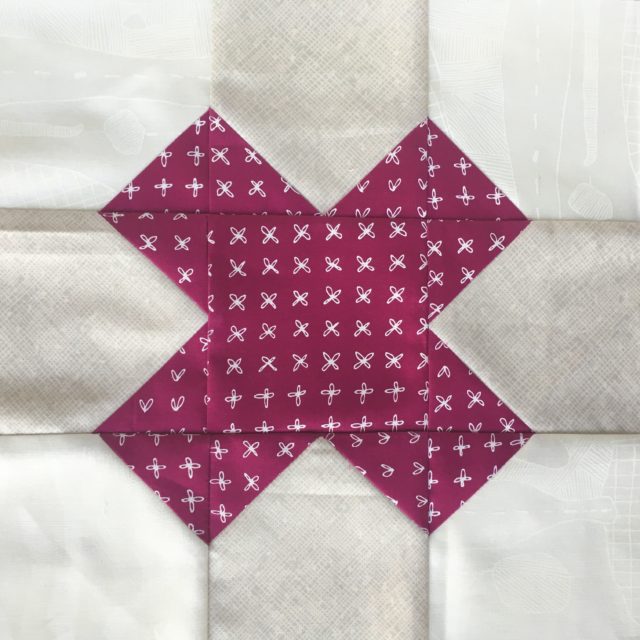 This month will be challenging my stash though, with Eleri aka @eleristephens asking for Wanta Fanta in a riot of multicolour prints… that's not something I really keep on hand! Oh well, will have to go shopping…