Ha! Take that, schedule! I actually got my mini Milky Way Sampler block done in the first week of the month! So that's what being organised feels like… #nonewsletterthisweekoops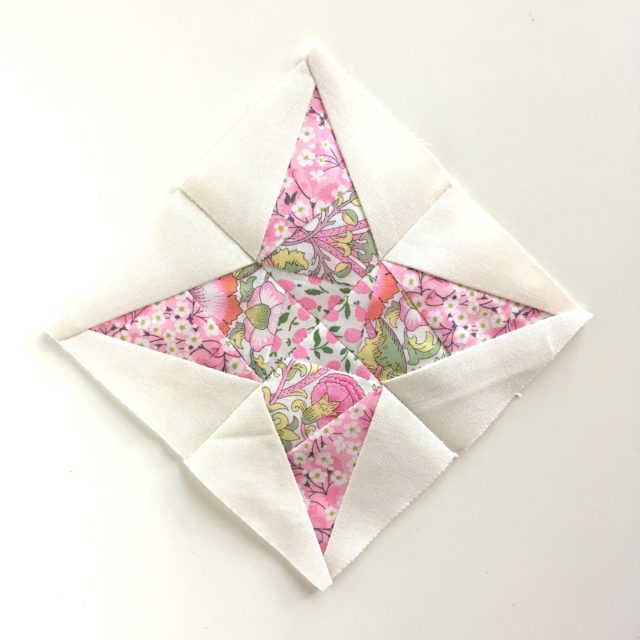 And yes, as always, I reduced the pattern to 40%, so these blocks now measure 4 1/2″ instead of the full 10 1/2″ as normal. Now, as for the Liberty prints I chose, yeah… doesn't look like much contrast in the photo, it's definitely better in person! But then again, I'm wanting my overall cushion (this will finish at 18″) to be quite soft and sweet, so it's all ok.
Oh, and consider this post as a reminder to go grab this pattern from my Craftsy store this month!
Post contains affiliate links, thank you for your support!