In every issue of Make Modern, from the very start, you can find my Maths And Methods column, talking about all things quilty maths. Yes, that's now 16 articles on quilt maths. With plenty more to come! And sometimes I get to design a project to coordinate with the article as a way of encouraging you to put those newly-learned skills into action. In issue 16, I'm talking about how to resize (up or down) foundation paper piecing patterns. To show you how to put it into practice, I designed a cushion that uses 8 resized quilt blocks – Distractions.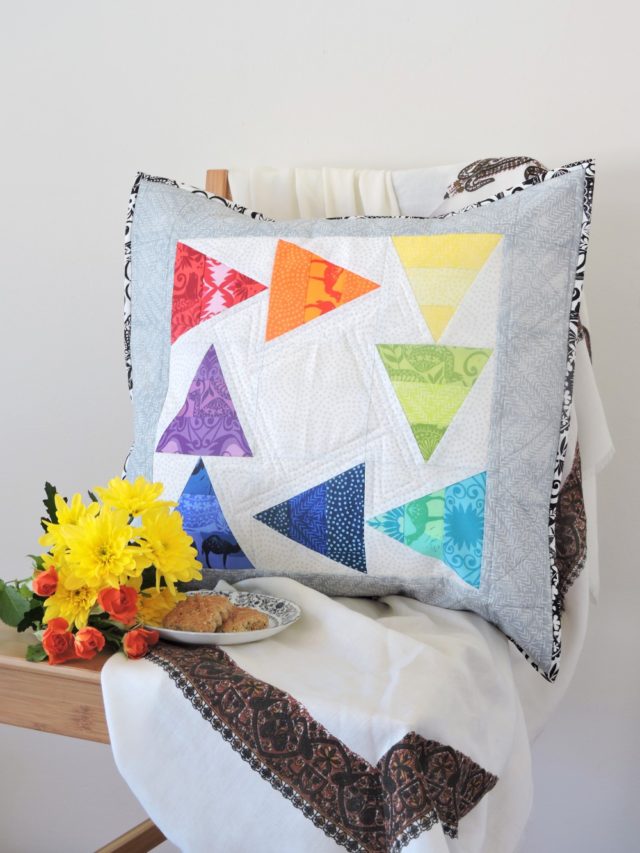 The triangles are just perfect for fussy cutting, and I was able to do just that with Jasmine by Valori Wells for Robert Kaufman! Camels and geometric designs galore! 2 Green Zebras sent me a fat quarter bundle, and it's all I used for the entire cushion. The white print for the middle section, a grey border, and a black and white binding. Rainbow-licious!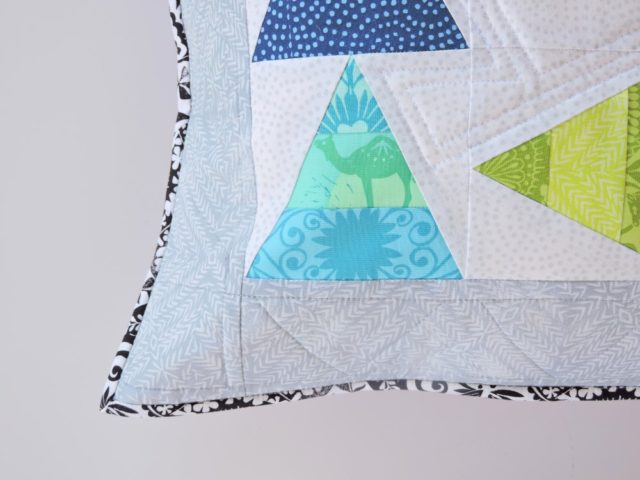 I used two of the prints to make an envelope closure on the back, which my favourite way to finish off a pillow. It means you can easily use fat quarters to do so, as otherwise they tend to be just a little too narrow for the standard 18″ pillow!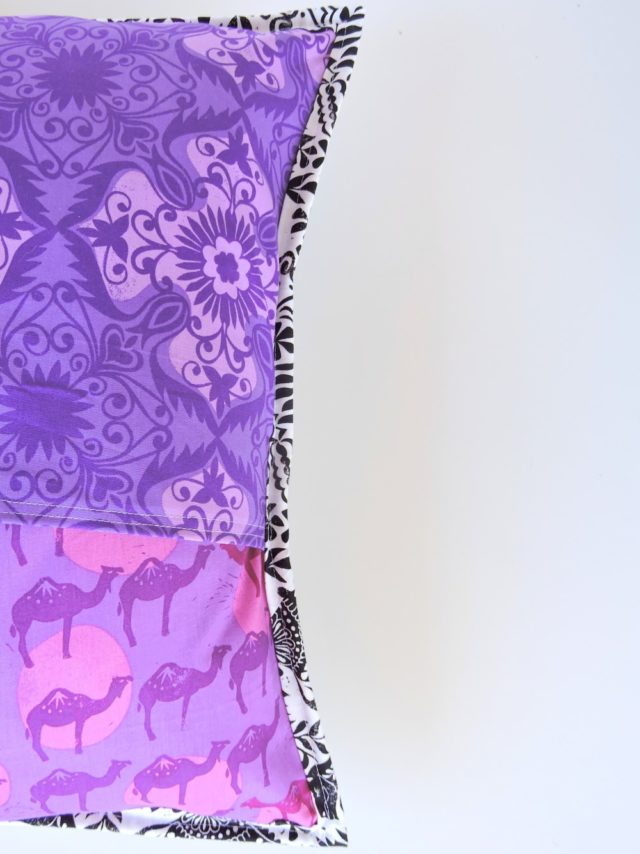 As for quilting, I stuck with straight line quilting, echoing the triangle outlines in the middle, and adding some triangles in the grey border too.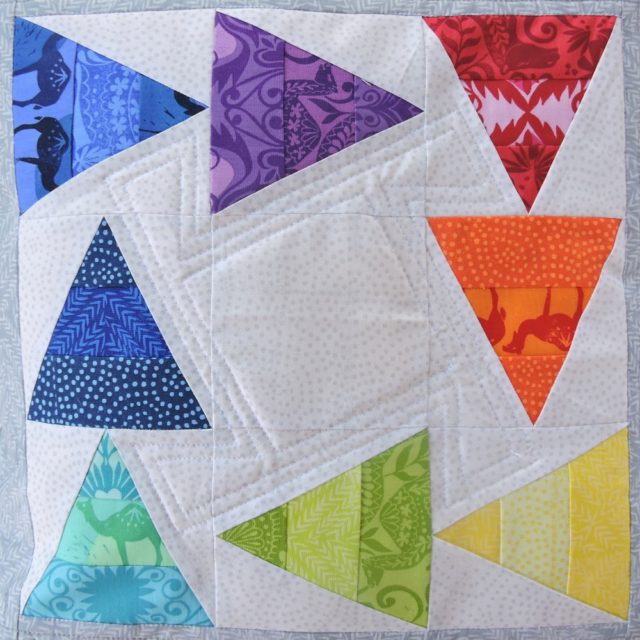 I've got a bonus for you too – when you grab your issue 16 of Make Modern, you can use the code BHQ10 to get 10% off your order! If you make a pillow yourself (or use the block design for anything else!) be sure to tag me on Instagram – @blossomheartquilts – and use #blossomheartquilts too.