There's some pretty special makes to share that you guys were up to last month! Let's start off with a bang…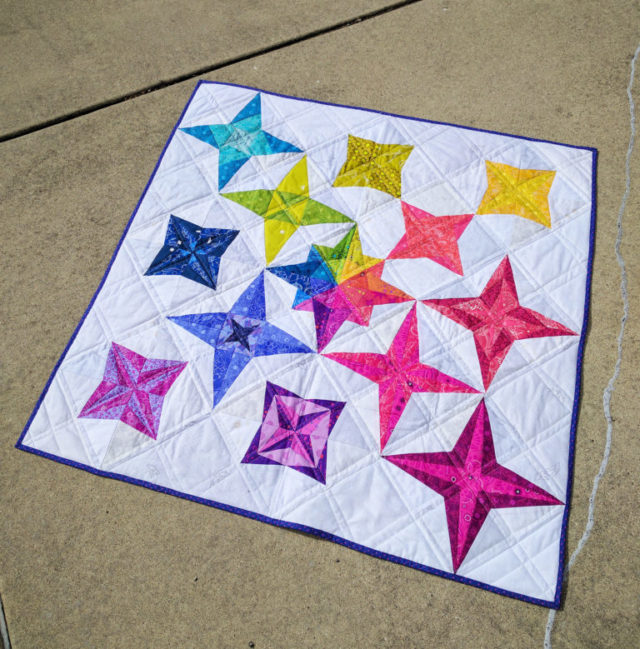 Sara from @sewsweetness finished her rainbow Milky Way Sampler quilt and it's beautiful! She used Alison Glass fabrics to make her quilt, and finished it off with the setting instructions provided in the Bundle for her quilt.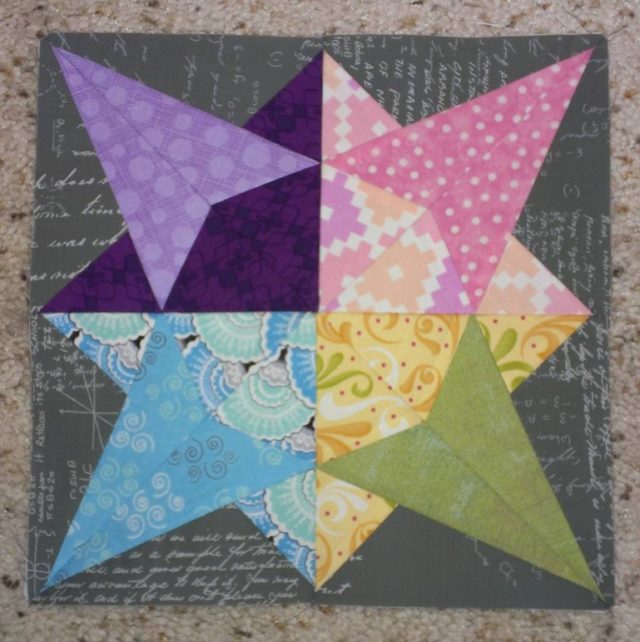 Talking of the bundle, @mkjoan.coles made the bonus 13th block, Celestial, from the Bundle in a unique colour setting! It looks great in just 4 colours!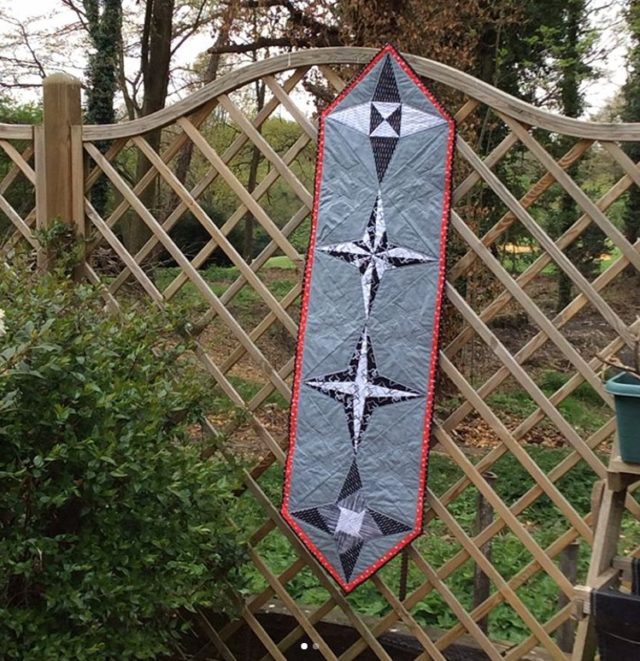 I love that the blocks aren't just being used for a quilt… @stitchandsea made four blocks and turned them into a table runner. And included some stars in the quilting, too!
And April meant that it was the perfect time to share Milky Way Sampler progress because 4 blocks make a great square photo for Instagram. Like these ones from @unicornharts (above) and @zephyrskise (below… check out that fussy cutting!).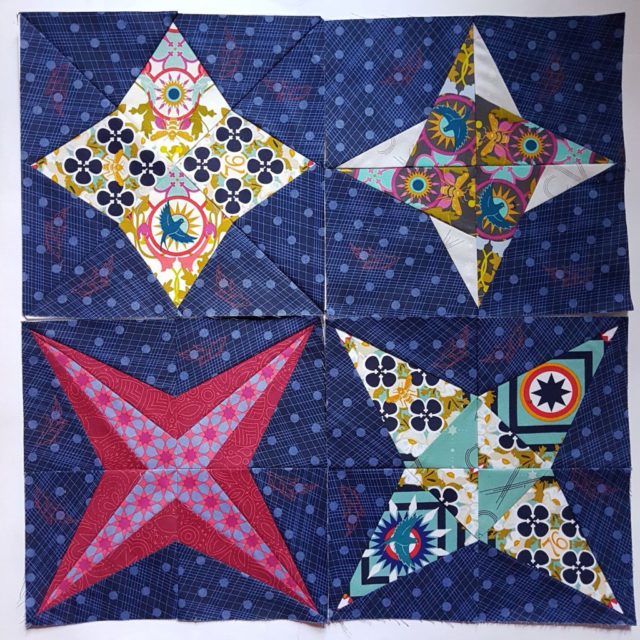 My Kimono pattern has been quite popular lately, and I'm loving seeing it come to life, like this one by @summers.h!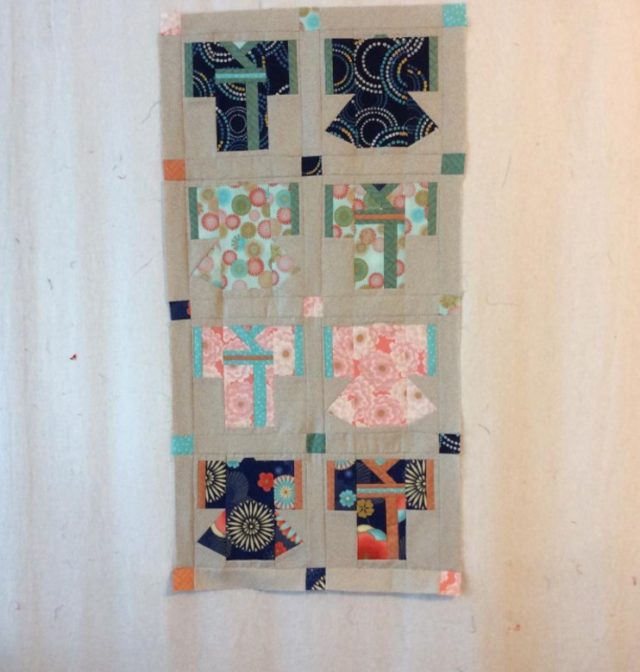 I loved seeing Erin aka @quiltbystarlight's mini Aurora quilt hanging up in the Maze & Vale booth at AQC last month! And her quilting is, of course, perfection.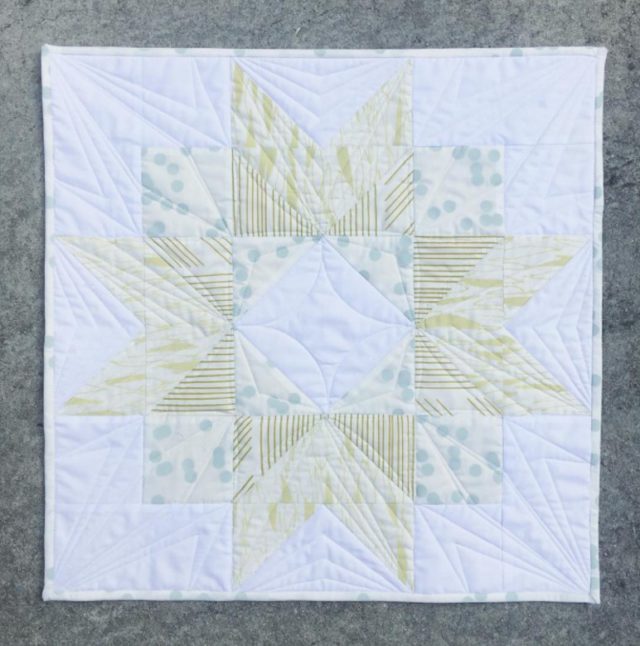 Meanwhile, the quiting bees sewing blocks from The Bee Hive are chugging along smashingly! I love this quilt top by @sewingintheannexe, made from the Quatrefoil quilt block.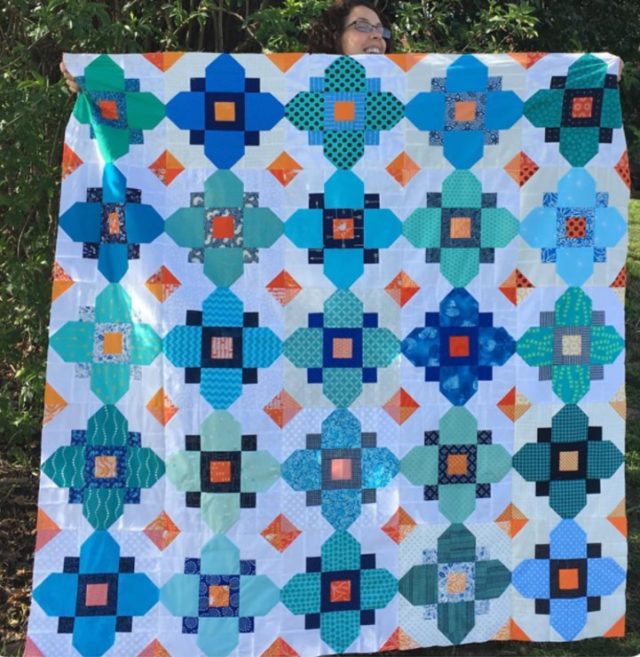 And then there's @katgraycraft who is a freaking machine – she's made two Autumn Chain quilts in two months! Go to her Instagram to see them!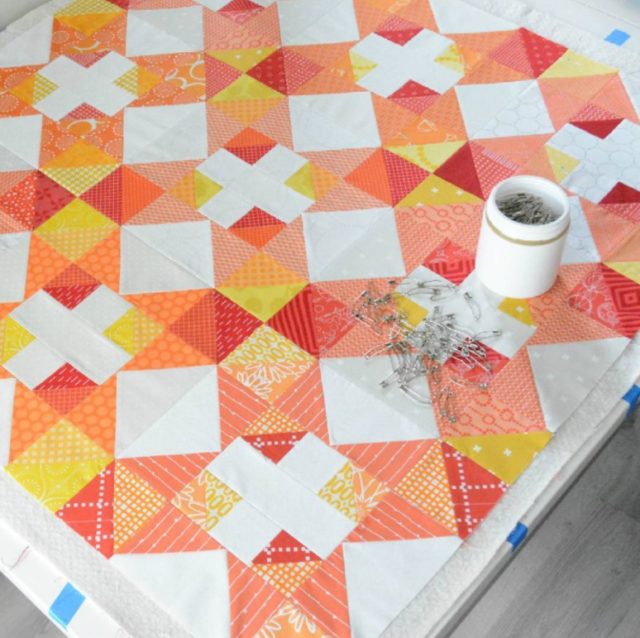 So on that inspirational note, I'll leave you with the usual farewell and happy request for you to share your makes on Instagram using #blossomheartquilts!