No April Fools here today! We're right on track for block #4 of the Milky Way Sampler! Firstly just want to say a huge thanks to everyone who made use of the bundle sale last month – thank you so much for your support! So, next things next, if you want find out more about this foundation paper pieced sampler, you can check out this post for all the info. And if you need to brush up on your foundation paper piecing skills, I've got a post for that too! I got you covered on all bases!
Block 4 is Arcturus, the fourth-brightest in the night sky, and the brightest in the northern celestial hemisphere. The quilt block version you can download for free this month from my Craftsy store.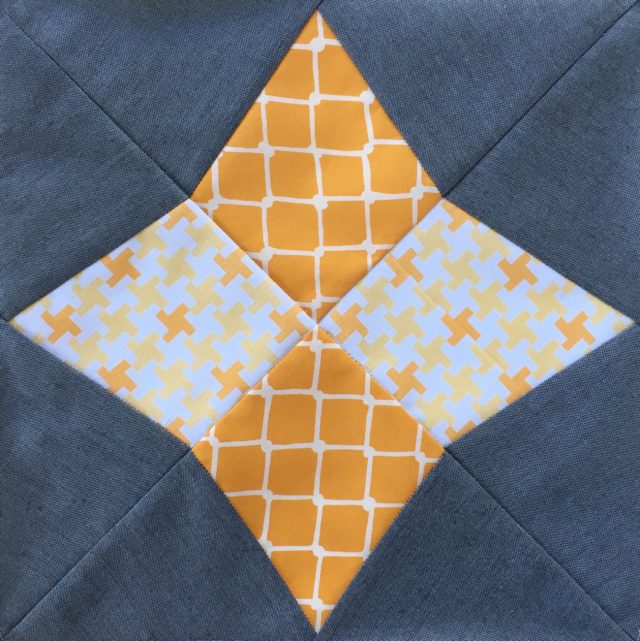 What you'll need
Arcturus pattern – print 4 copies of the template at 'Actual Size'
Paper piecing supplies – read this post for my recommended paper piecing supplies
Pattern notes
Templates should measure 10 1/2″ along the long edge.
A2 and A3 are the background sections.
When you have pieced all four templates, arrange them so that each A1 section is in the centre of the quilt block.
Sew the templates into pairs, pressing seams in alternate directions so that they nest when you sew the block together.
The next seam is long, be sure to use pins or Wonder clips to keep it together. Sew the block together and press the seam open.
Quilt block should measure 10 1/2″ x 10 1/2″.
Block 5 will be out on May 1st (AEST), and this block will no longer then be available for free. Make sure to download it now so that you don't miss out! You can also sign up for my newsletter so that you don't miss out on future block announcements.
SHARE YOUR BLOCKS
Looking for how to show off your masterpieces? If you're on Instagram, use #milkywaysampler and feel free to tag me too – @blossomheartquilts! There's also a fabulous community happening in the BHQ Facebook group where many people are sewing along to this QAL too.
This post contains affiliate links. It just means if you make a purchase, I receive a small commission. Thanks for your support!