The Girt By Sea quilt along has begun! I've shared before about this modern medallion quilt pattern, and my plans for my own version of the quilt. But now the official community fun has started, and there's quite a lot of amazing quilts being made!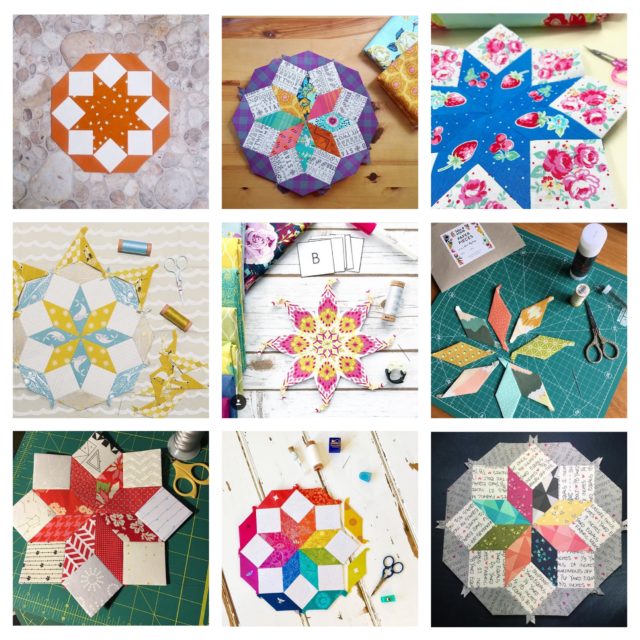 From top, L-R: @thebaronessdesigns, @talesofcloth, @coleandtaffy
@quiltbystarlight, @nightquilter, @laura_procter_makes
@sharingthegoodstuff, @jackiegillies, @ladybugquilting
I am in total awe of the variety of quilts happening. There's rainbows, incredible fussy cutting, scrappy, there's even some pre-release Flower Sugar that's coming out in October! People are absolutely making the Girt By Sea pattern their own, and I love it.
Modern Makers Retreat is hosting the fun, with each designer offering a monthly prize to a quilt along-er, and an amazing grand prize at the end! You can read all about it here. This month is focused on the centre block, an English paper pieced 8-pointed star designed by Jodi from Tales Of Cloth.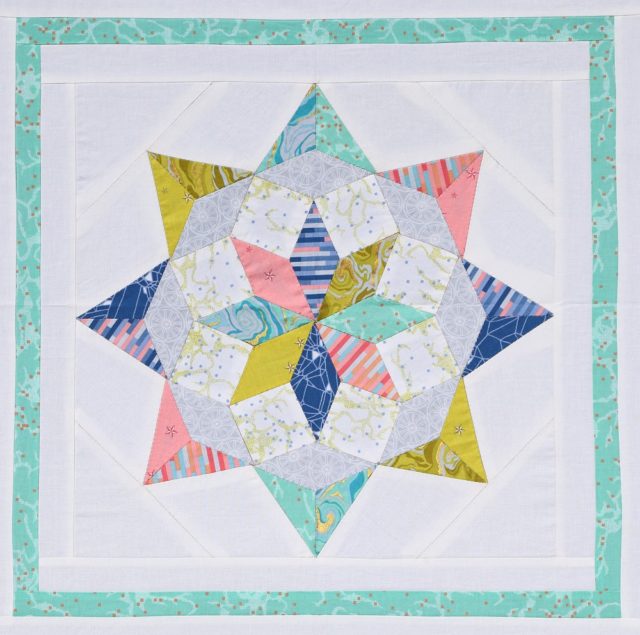 And for all of you who are staring wide-eyed at your screen at the idea of doing EPP, let me just say that this is only my second ever EPP project. For my first, I actually used Jodi's EPP tutorials to help get me started! She's written a post specific for this block too, which includes some of the story behind her design.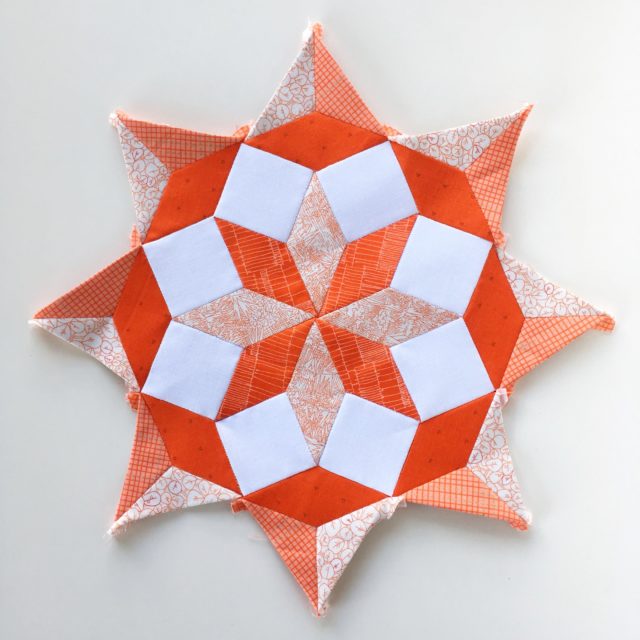 This is how my block is turning out. I'm thrilled with it! With the mix of shades of orange, with the crisp white making the colours pop, with the way that the Aurifil 80w just melts into the fabrics… You do need to be gentle when pulling/tugging the thread, but the way it melts into the fabric makes it all worthwhile! I just have the outer diamonds and then the corner triangles left to EPP before adding the border strips by machine. Not gonna lie… I like EPP, but my heart is certainly with the machine, haha!
So who's joining in?! It's going to be such a blast!! You should join the Modern Makers Facebook group too, such a great community happening.