This week as I was doing some of my BHQ admin things, I noticed that the Milky Way Sampler patterns have collectively been downloaded over 3500 times. Um, what?! Mind. BLOWN! So I decided that I'd say a little thank you by putting the Bundle on sale for the rest of this week.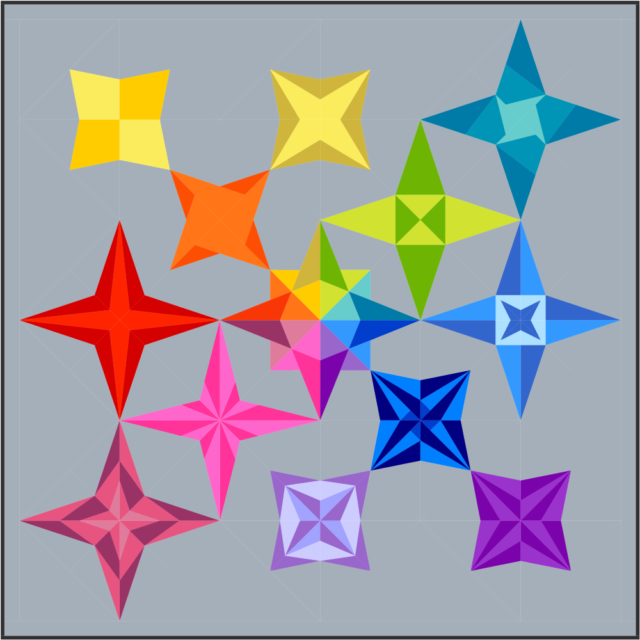 The Bundle includes all 12 patterns, plus the bonus 13th block and the layout and finishing instructions to make a quilt like the pattern cover!
Normally it's $9.95 but you can now get it for $7.00 until approximately 8pm AEST Saturday 25th March 2016 (or whenever I get to it thereafter because I have to adjust it manually on Craftsy!).
SHARE YOUR BLOCKS
Looking for how to show off your masterpieces? If you're on Instagram, use #milkywaysampler and feel free to tag me too – @blossomheartquilts! There's also a fabulous community happening in the BHQ Facebook group where many people are sewing along to this QAL too.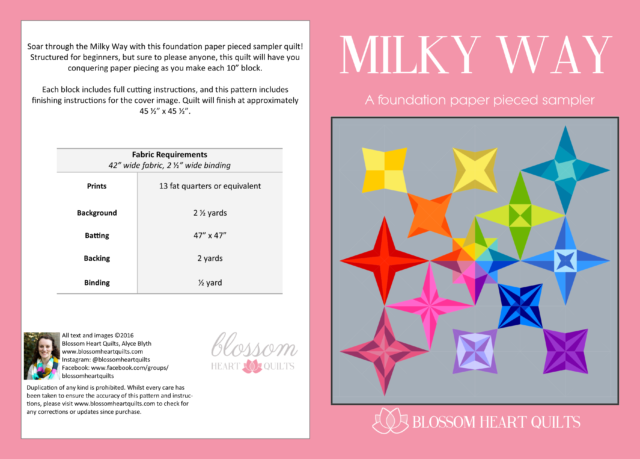 Post contains affiliate links.