I try to get my mini Milky Way Sampler blocks made by the middle of the month (yes, these ones I sew along each month!), but being away, then gastro, and now a bad cold has put a slight delay onto everything. Thank goodness these guys are so quick and cute to whip up! I'm using up scraps of Liberty and Kona Oyster to make my 4″ (finished) mini Milky Way Sampler blocks, which I do by printing the pattern at 40%.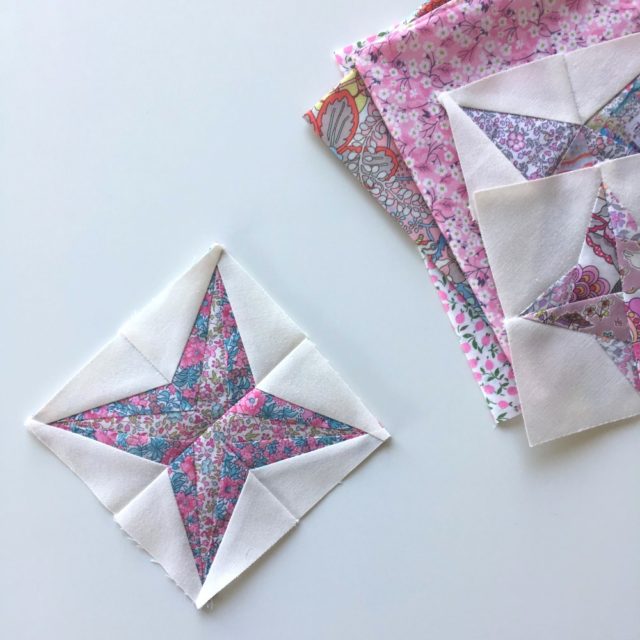 It seems I've settled on doing sweet pinks for this project. Which is fine by me! Although making sure there's enough contrast when I do the 13th block from the Bundle will be interesting. I think I'll reduce the number of prints I use, that should help. And I'll be cutting into my larger pieces (fat sixteenths) by then, so I'll have plenty to choose from!
Post contains affiliate links, thank you for your support!