Last year, I had the challenge of creating something applique for the Handmade magazine. So I collaborated with Ava & Neve to showcase the Little Land Of Rhyme Liberty collection together with some Essex linen to create a play mat.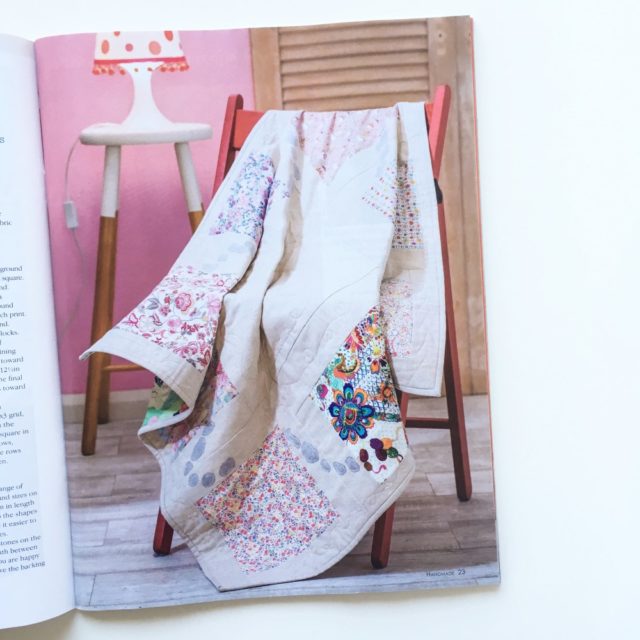 It features eight different prints, fussy cut where possible, to create world of imagination – eight different lands connected by stepping stones. There's animals and flowers and meadows and houses and toys, plus a free-motion quilted fairy ring right in the centre.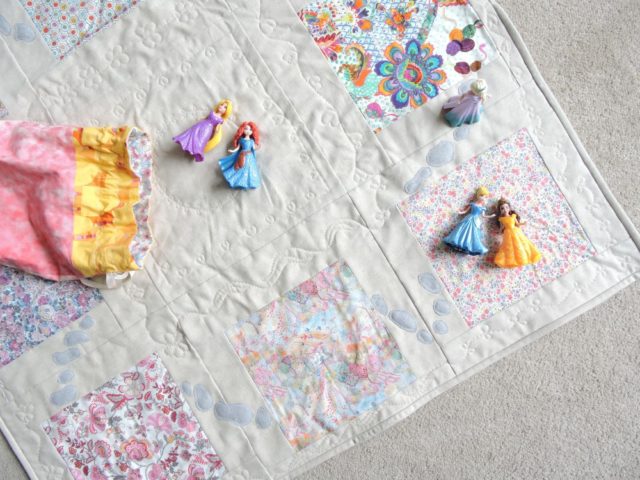 My daughter is so impatient to get it home so she can play with her dolls on it!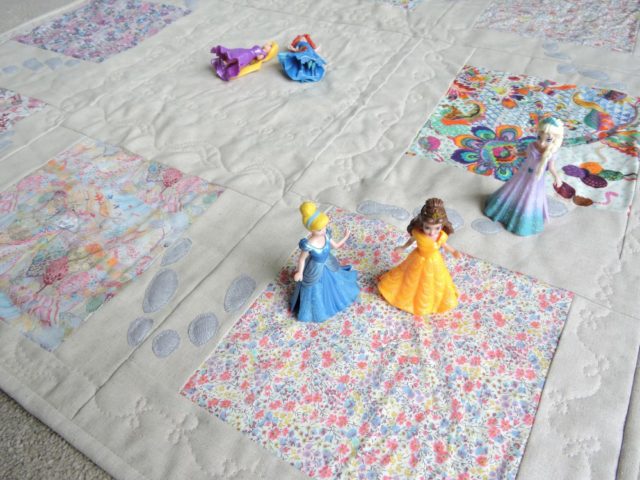 The quilting is one of my most favourite parts of the whole project (other than the Liberty, of course). I wanted to keep it light so that the mat would be soft and supple, so I chose motifs from each print to quilt as a continuous border around the outside and inner edges of the blocks.
Around the inner edge of the centre square, I quilted a continuous heart loop design.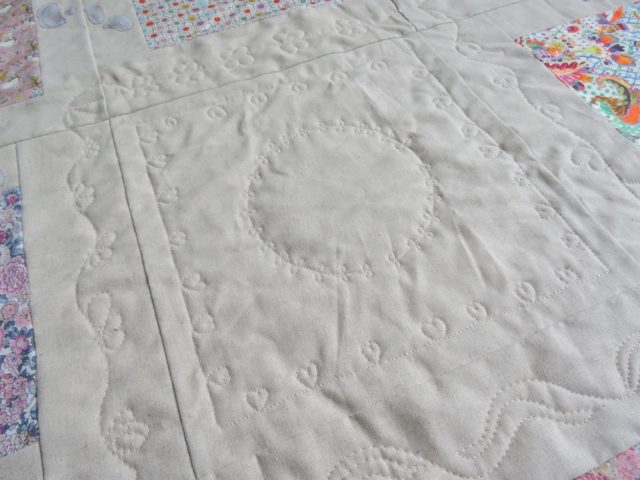 To help keep the print squares secure, I measured the centre and quilted a single four-petal flower in the middle. Subtle enough to not detract from the print!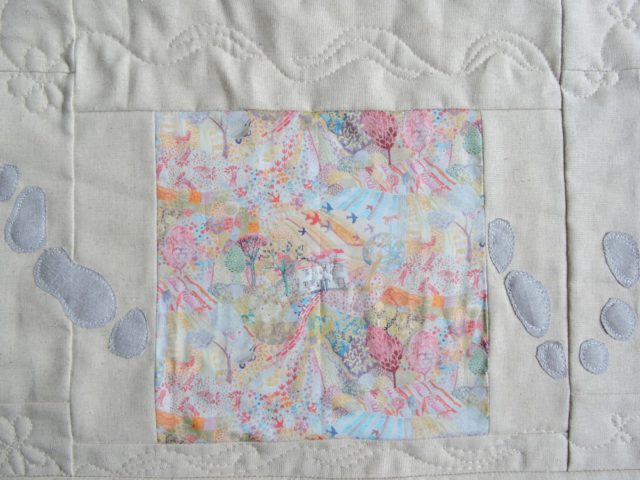 And I was able to use this long-hoarded print for the backing, knowing that 1) this quilt would be staying in the family (I'm planning on keeping this one for the grandkids, ha!) and so I could still see it, and, 2) this pattern only needs a metre for backing which was perfect for how much I had.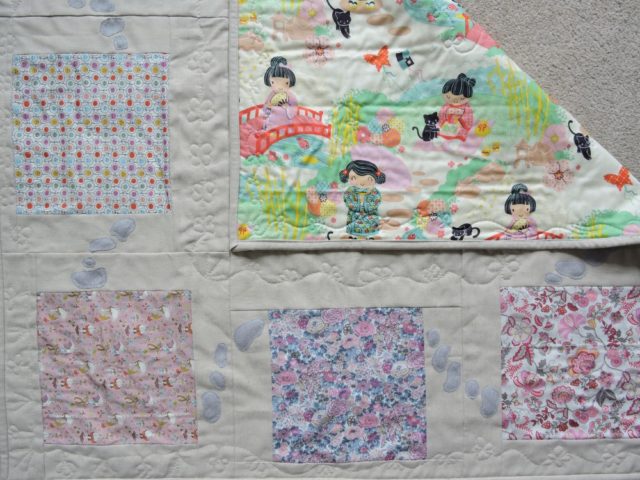 Land Of Rhyme is perfect for fat sixteenths of Liberty, and is a great way to show off your larger scale prints and the novelty Liberty prints you might not quite know what to do with otherwise *coughshipscough*. You can find it in Handmade vol. 35 no. 10 out on newstands this month.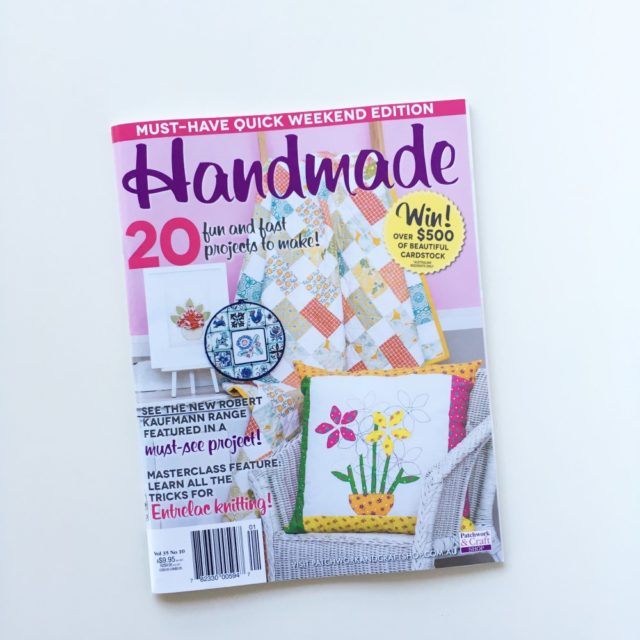 If you make one, be sure to share it with me! I can't wait to see what you do with it! You can share it in my Facebook group, and/or tag it #landofrhymequilt and #blossomheartquilts plus tag me @blossomheartquilts on Instagram.