Oh my goodness, you guys! I have absolutely loved seeing all your different Modern HST Sampler quilt blocks and tops! I just love how there's so many different fabrics and colours and choices happening; it makes my designer's heart so happy to see you make the patterns your own. Luckily winners are chosen at random, because dang it would've been so hard to have to choose winners! So without further ado, here's who's won what: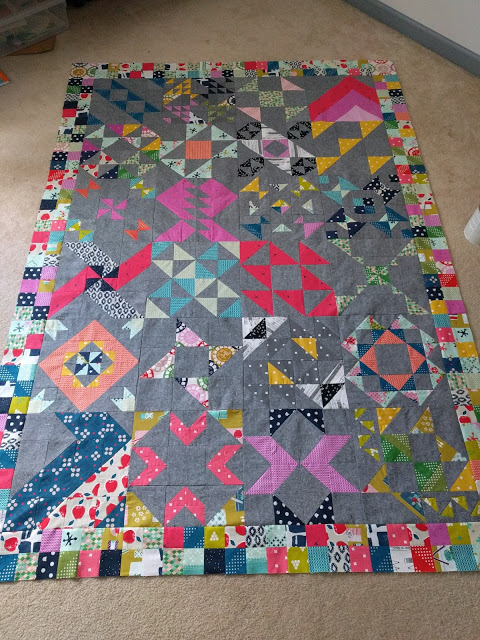 Sew Jess Handmade has won the 2 yards of wideback fabric from Fat Quarter Shop. Perfect to help finish off her quilt!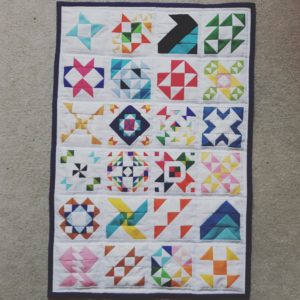 Jodie has won $25 to spend at Gotham Quilts with her 1/4 size mini Modern HST Sampler quilt!

Sue P. has won the BlocLoc set of rulers.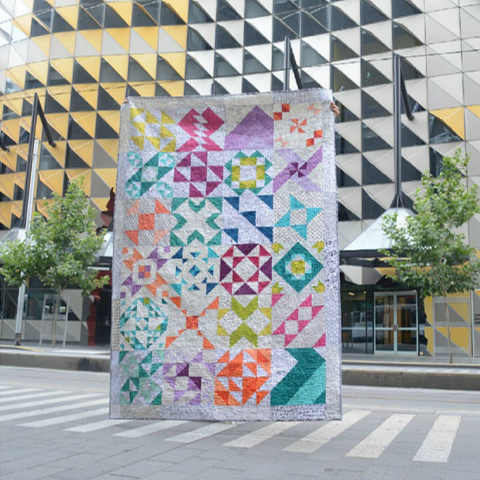 Kat has won the fabric bundle from Ava & Neve (and just check out that background!).

And Chantelle has won her choice of two paper patterns from me!
A huge thank you to everyone who sewed along last year! The tutorials will always remain right where they are, so there's always time to make some more blocks if and when you need.
Postscript – I had planned on this post being more of a showcase, but getting sick meant I was only able to get this much up. Please go check out all the other gorgeous blocks and quilts on the linky!