As you may remember, one of my goals of this year was to give handmade, to stockpile some gifts ready for the right occasion. So there is nothing like a quick baby quilt you can whip up in a day! I spent 30 minutes cutting the fabric on the day it arrived (Tuesday), spent 45 minutes before school drop off on Wednesday morning piecing my strips and half-square triangles, then spent another 45 minutes or so trimming the HSTs and piecing the quilt top together later that afternoon.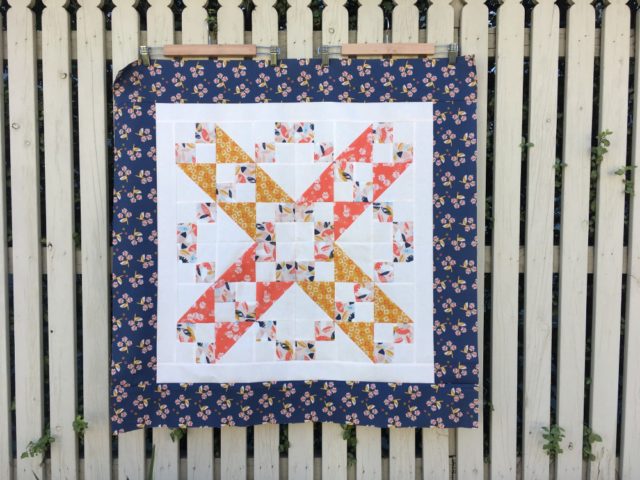 Finishing at 36″ square, this Jacob's Ladder quilt is technically the table topper size listed in Fat Quarter Shop's latest pattern, but is perfect for a baby. I used Paper Meadow by Jilly P Studio for Dashwood Studio with the palest pink background, and I'm obsessed with how sweetly modern it is! But you know me and coral and mustard and navy!
As always, the folks at Fat Quarter Shop have even released a video tutorial to help you sew up the blocks. It was great timing because I hadn't noticed that the four-patches had to be a certain way, and so watching it saved me a headache!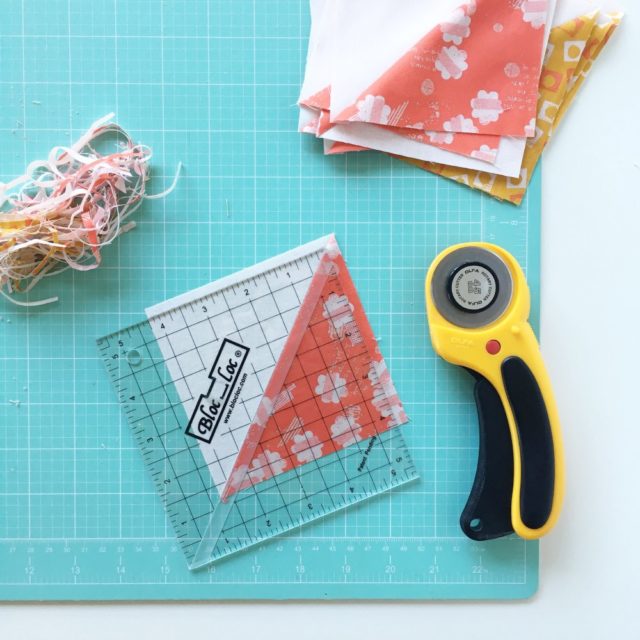 Personally, few notes from my process:
To make my small squares all the same print, I combined the strip requirements for the prints and cut it all out of the one print.
I also rounded up the squares to the nearest inch so that I had some wriggle room when piecing my half-square triangles. That way, I can trim down to the required size, instead of just relying on precision piecing.
I find it easier to press my strips towards the print side, as that way when you make the four-patches, the seams nest neatly, giving me better accuracy.
When adding the borders, pin pin pin! I have learned that lesson the hard way before, and it's one of the only times I actually use pins when sewing.
And there we have it, a baby quilt top ready to be pulled out and finished whenever there's next a baby to be quilted for!
Fat Quarter Shop is a blog sponsor, and provided me with the pattern. Two Green Zebras provided the fabric for this project. All opinions and obsessions and tips are 100% my own!