Pause for a second and think of some of the quilting royalty, the incredible men and women who have really pioneered quilting through the transition period that has been quilting in the past 10+ years or so as we young'uns have joined the bandwagon… for me, one of the matriarchs of quilting is Pat Sloan. This woman is everywhere and doing everything, and I was very honoured to be interviewed for her podcast last year. So when Pat Sloan emails you and asks if you'd like to review her latest book, her 33rd in just 16 years (whaaaat?!), you say yes. I'm not the only person to say yes, as there are 3 other quilters sharing their thoughts on the book today too:
Bonnie Hunter at Quiltville
Pam from Pam Kitty Morning
Kimberly from Kimberly Einmo
Pat Sloan's Teach Me to Machine Quilt: Learn the Basics of Walking Foot and Free-Motion Quilting
is, well, exactly about that. The first half of the book comprehensively walks you through every single step and tip and trick you need to know to be able to machine quilt your own quilts successfully. Pat has really thought of everything in the first section of the practical how-to methods of machine quilting, from covering both pin and spray basting methods, even down to including photos showing the difference in thread weights, before diving into the tips and tricks of actually quilting your projects. I certainly picked up a few little tidbits to use in my quilting practice! And the most impressive bit? Watch the videos on the Martingale website that accompany the book! Such a brilliant idea, because it's a lot easier to learn quilting when you can read and watch to fully understand what the teacher is talking about.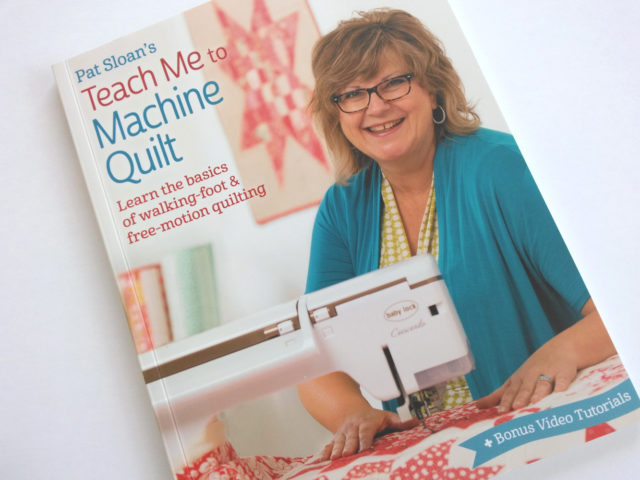 Then we head into the pretty section – all the patterns! The first group of patterns are walking foot patterns; quilting projects that are great for using your walking foot to quilt them. The Strippy Table Runner is a quick-piece project, and as Pat points out, table runners are a great size project on which to practice quilting. A useful project, but an easy size to handle through your machine, and quick to finish too!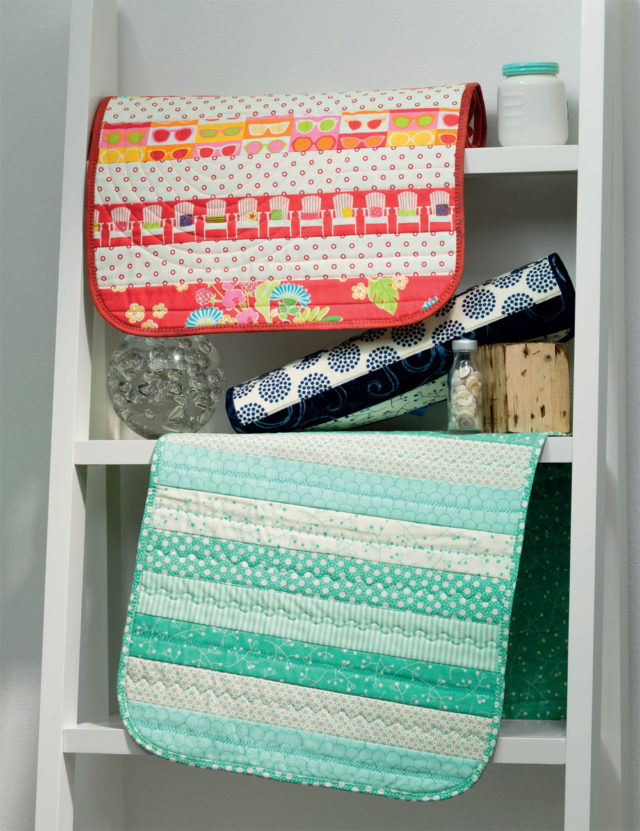 As you feel more comfortable maneuvering quilts through your machine, the next step is to tackle free-motion quilting. Cherry Pie incorporates both, and looks delicious on this dark wood bed #punintended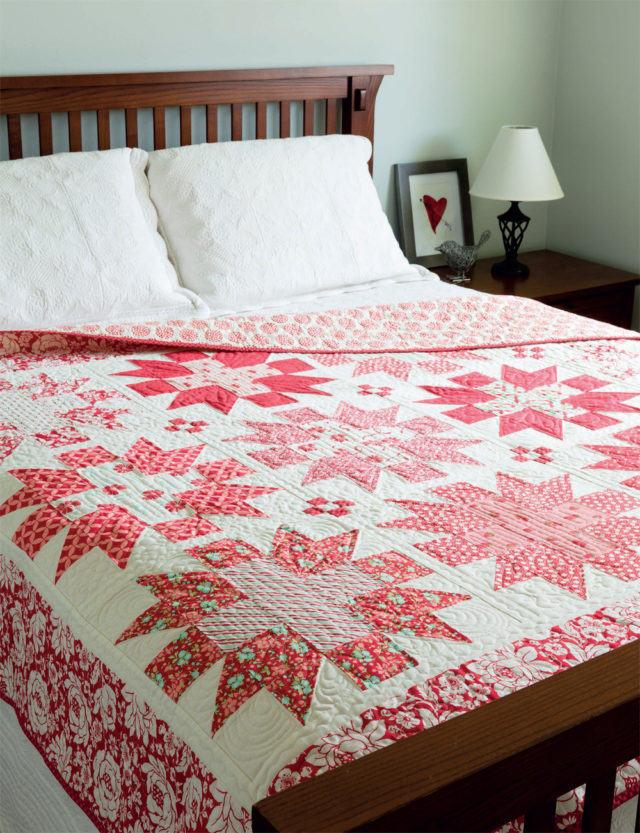 Again, if you make something smaller like the Dresden Candy Dish table topper at 15 1/2″ square, it's not only going to look cute on display, but it's a great size to practice free-motion quilting. And use up the sweet Moda mini charm packs I know you have stashed away too 😉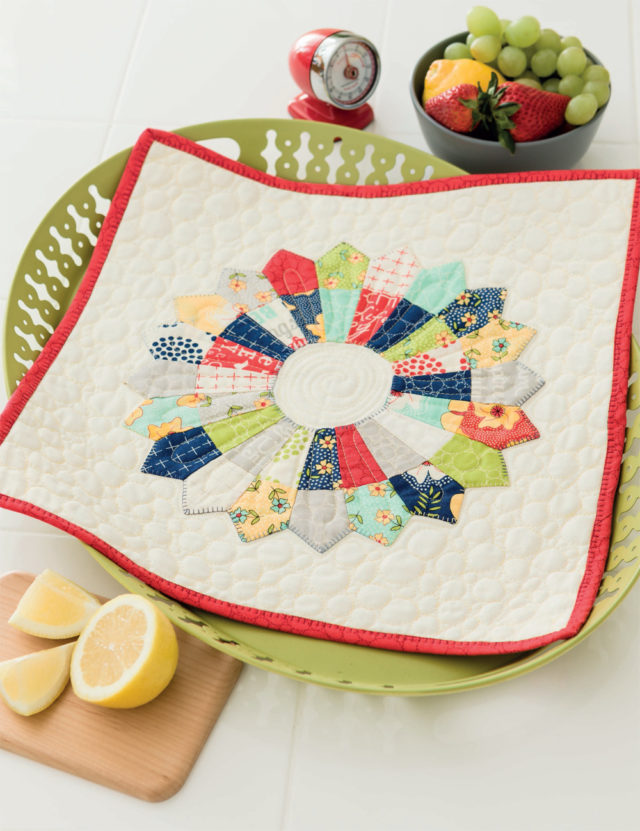 If you want to join in on the machine quilting fun, you can head over to her blog for a chance to win some great prizes throughout the book tour, or go grab a copy for yourself if you want to learn some new tricks!
I was provided with an e-book copy. All fangirling and opinions are 100% mine. Post contains affiliate links, which just means that if you make a purchase via my link, I get a small commission from the sale. Thanks for your support!