Over the past year or so, I've had the privilege of (very slowly!) sewing along with The Farmer's Wife 1930s quilt along as an official blogger. As a part of that, I also wielded my Marti Michell templates for good, sharing a mini quilt tutorial to show you how to use the templates in some other ways. And so did 12 other talented quilt designers!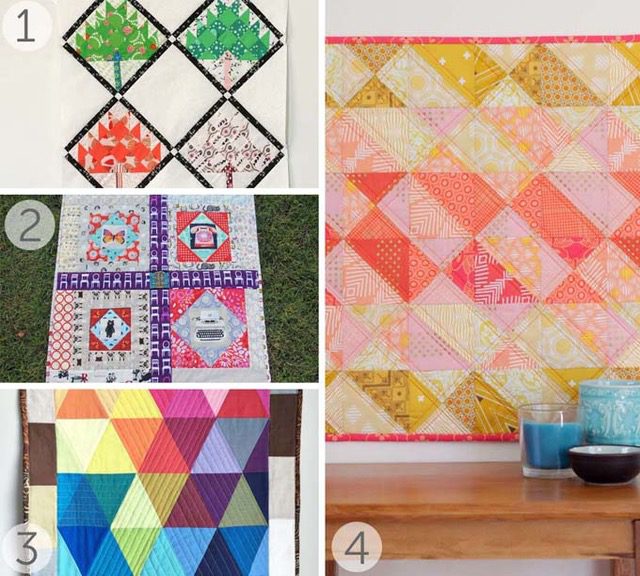 1. A Tree Quilt Mini Quilt by Rachel at Wooden Spoon Quilts: Click here for tutorial
2. There's a Bear in There Mini Quilt by Cat at Cat + Vee: Click here for tutorial
3. Rainbow Triangles by Tonya at The Crafty Mummy: Click here for tutorial
4. Coral Mini Quilt by Kristy at Bonjour Quilts: Click here for tutorial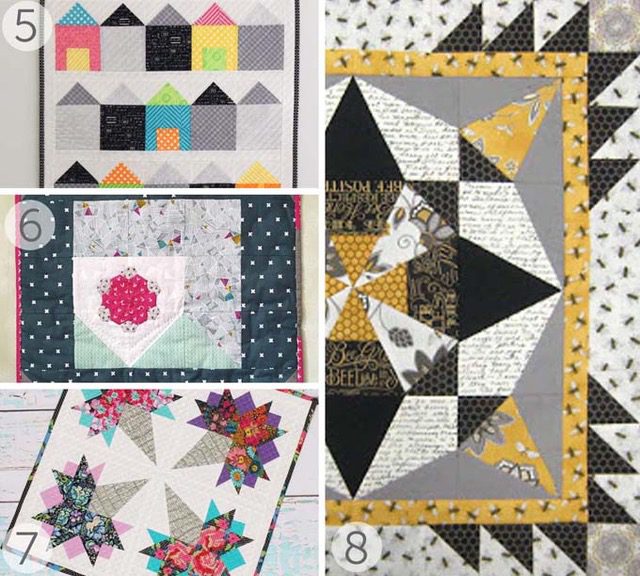 5. Beach Boxes Mini Quilt by Peta at She Quilts A Lot: Click here for tutorial
6. I Left My Heart in Colorado Mini Quilt by Lucy at Charm About You: Click here for tutorial
7. Thanks a Bunch Mini Quilt by Angie at GnomeAngel: Click here for tutorial
8. Bear Paw in the Bee Hive Mini Quilt by Marti at Marti Michell: Click here for tutorial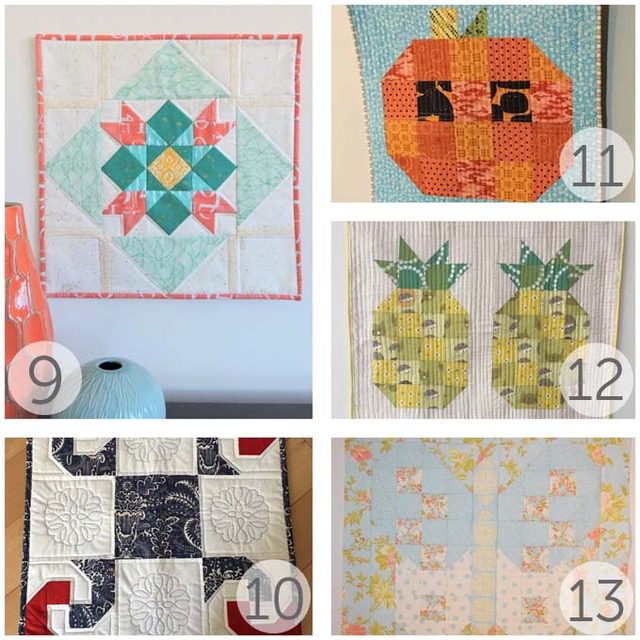 9. Nebula Mini Quilt by Alyce at Blossom Heart Quilts: Click here for tutorial
10. Whirlwind Mini Quilt by Nat at Ouvrages de Nat: Click here for tutorial
11. Fall Pumpkin Mini Quilt by Lisa at In The Boon Docks: Click here for tutorial
12. Pineapple Slice Mini Quilt by Lisa at Sweet Little Pretties: Click here for tutorial
13. Butterfly Mini Quilt by Raylee at Sunflower Quilting: Click here for tutorial
These tutorials are perfectly timed for Christmas! I shared in my tutorial that I actually turned mine into a cushion cover, as that's much more practical for me. And that also makes a great Christmas gift too! Alternatively, you could use some Christmassy colours and use your mini quilt as a table topper, or rearrange the blocks to make it a bit longer for a runner. Some of these quilts have great opportunities to add some sneaky little fussy cut fabrics into them, so there's the perfect opportunity to finally use that adorable Christmas print you've been hoarding *coughCotton+SteelTinselcough*
And if you do make one of these, then be sure to enter it to win some goodies! Once you've made your mini quilt, you can:
1) Submit your photo to the linky below; or,
2) Add it to the specific album in the Farmer's Wife 1930's Sampler Quilt Facebook group; or,
3) Share it on Instagram and include #MartiMichellMiniQuiltmania plus tag @gnomeangel and @MartiMichell in the photo.
To find out what's on offer, head over to Gnome Angel to check it all out.
Entries will be open from Wednesday 30 November 2016 at 7:30am AEDST and close Wednesday 14 December 2016 at midnight AEDST. Winner will be announced Friday 16 December at 7:30am AEST at GnomeAngel.com! 
Loading InLinkz ...