We continue the Making Merry merriment with the latest pattern, Starlight! This whirling half-square triangle block is the second Making Merry pattern, a series of half-square triangle patterns that are inspired by Christmas designs and can be made in 5 different sizes.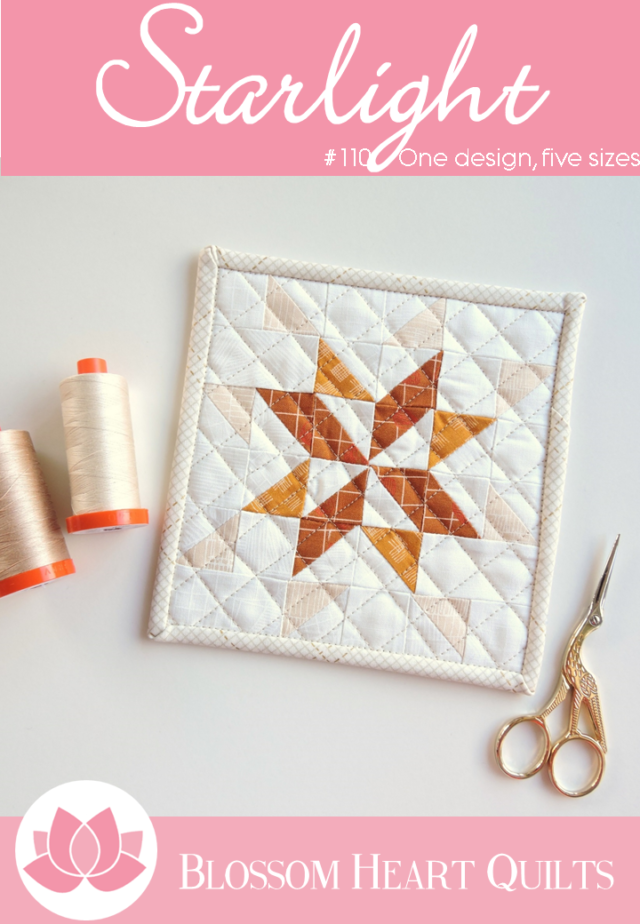 But they also most certainly look good in any colour or style! I made my Starlight quilt using Carolyn Friedlander fabrics in 3 shades of delicious golden mustard, and in the 6″ finish size which makes it a beautiful mini mini or even a mug rug if you're so inclined!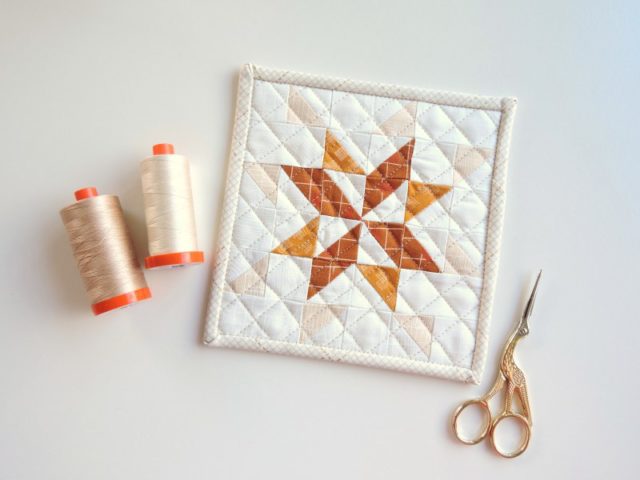 My fabulous pattern testers have been hard at work, testing each size and in a variety of finishing methods too. Kendra made the 6″ size as well, but finished her's off as a pincushion! Oh my word, how sweet!
Jo quilted up her 12″ block into a placemat – brilliant idea! If you prefer a wider size, just add a border on each side for a centred star, or just a strip on one side for an off-centre star.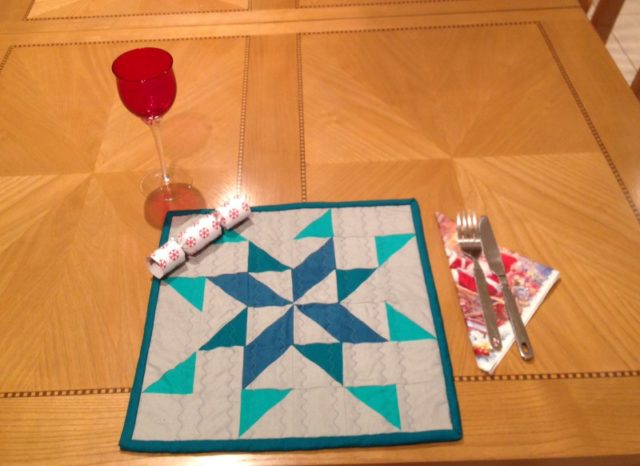 Serena made a beautiful 18″ block, and incorporated her signed piece of Tula Pink fabric… how special!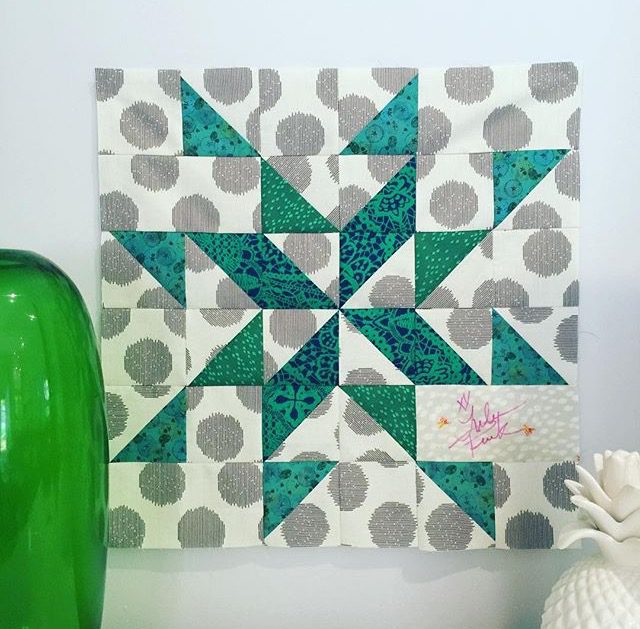 Simone made the 24″ block, and she's thinking of making a couple more to make it into a quilt. Those colours! Can't go wrong with Alison Glass.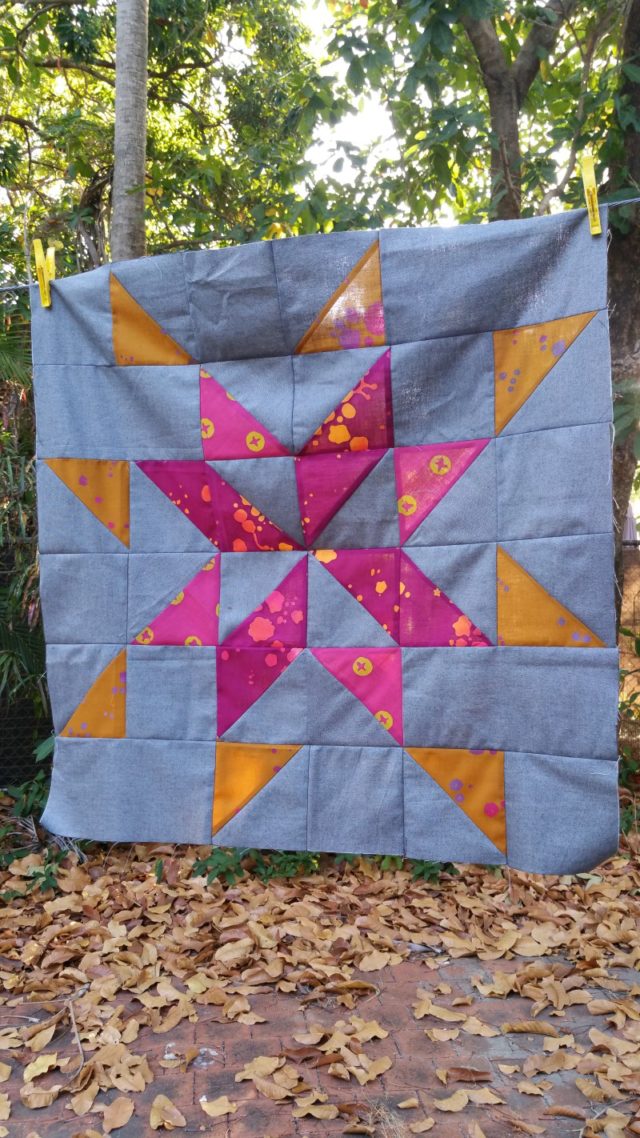 Talking of quilts, Deborah added a couple of borders to turn the 36″ size quilt into a larger baby quilt. She used 2″ wide strips for the inner border, and 4.25″ wide strips for the top and bottom. Those stripes are perfection!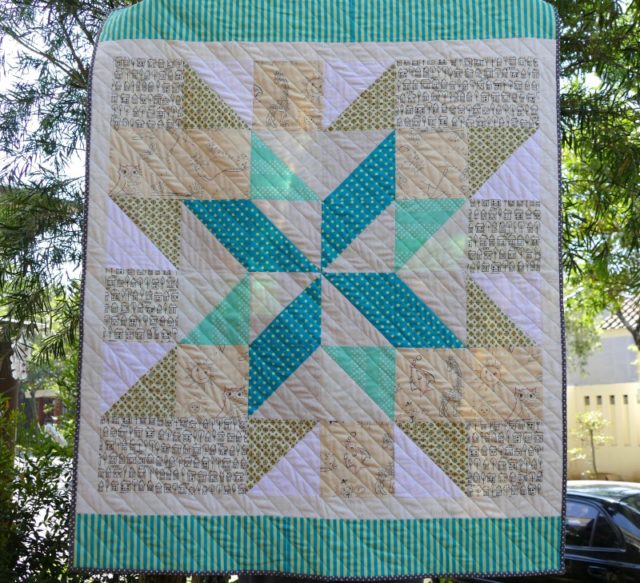 And the last, but certainly not least, quilt to show you is by Erin, who took the 12″ block and made a few more up in Grand Canal by Kate Spain. Swoon! This is destined to be a baby quilt… If I don't steal it first.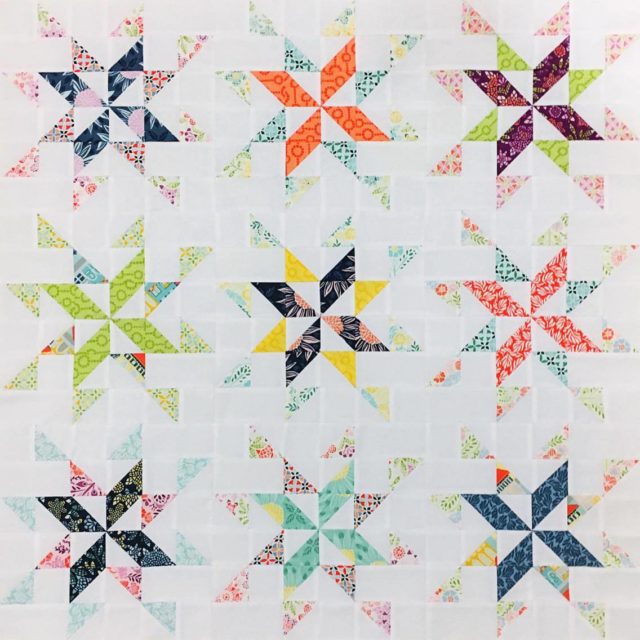 Funny story – Erin was sewing some of the blocks up at our quilt guild's sit and sew day last week, and a friend asked if it was weird seeing someone sew my pattern. Uh, no, it's awesome seeing others sew it up in fabrics and colours that I don't have time to make but want to make but can't so yay for you all sewing it up for me, haha! Just email me and I'll send you my address to send them all to me 😉
So if you want to make your own fabulous Starlight creations, you can get it:
And I can't wait to see all your little stars twinkling away! You can share them on Instagram using #makingmerrybhq, and join the Blossom Heart Quilts Facebook group to talk HSTs and all other things quilty.
Save
Save