I'm rather glad that it's my turn to share a tutorial again, because it forced me to pick up my overstuffed plastic folder of patterns and fabric and actually make one of them! First time in months, although international moves closely followed by an interstate move will do that to your sewing. It's also "interesting" trying to take blog photos somewhere new and you're not used to the different lighting and sun positions and times of the day and your usual props packed away (hence no Hello Kitty today!) and then you discover threads on your final picture once you've uploaded… #blogworldproblems But anyway, on with the tutorial…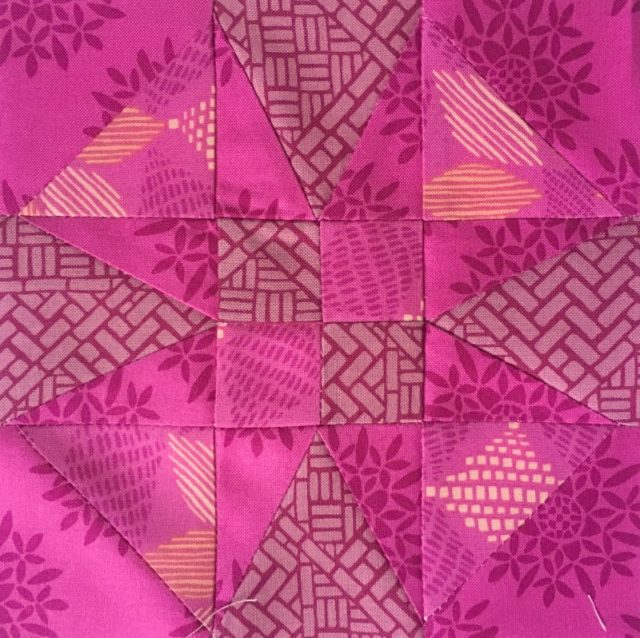 Triangle-In-A-Square Units
When I first saw Judy, I was dreading the triangle-in-a-square units. I've never had much success machine piecing them, so despite the ease of the block, I was planning on paper piecing it. However, as an official blogger, I received the Marti Michell templates that you can use to piece the blocks, and when I opened my package, I found the Peaky and Spike ruler set too! This set allows you to make triangle-in-a-square units at a variety of sizes.
For Judy, cut a strip for the big triangle at 2 1/2″ x 8″ long. Place the ruler on top of the fabric, aligning the top edges of the ruler and fabric. Cut along either side of the triangle, then rotate the ruler to align with the cut edge. Cut again, and repeat to make 4 triangles total.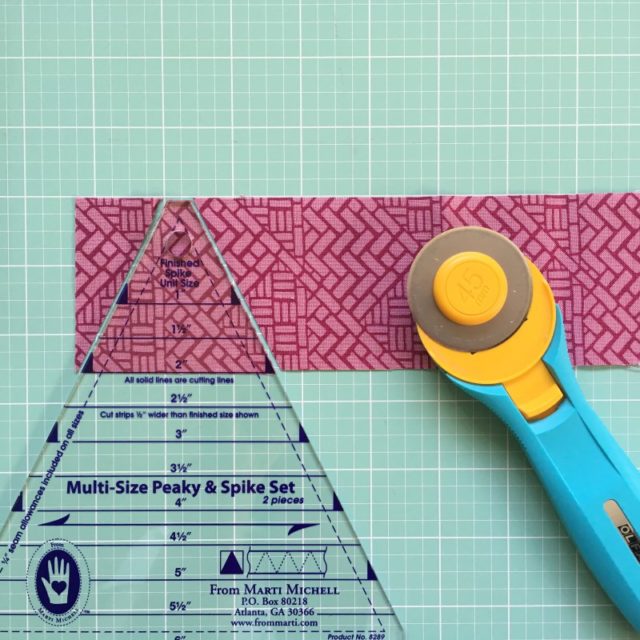 For the outer "half triangles", cut two strips at 2 5/8″ x 5″ and place them right-sides together. Align the straight edge of the ruler with the left edge of the fabric, and the point end on the bottom edge of the fabric. Cut out the fabric and then rotate the ruler to align the diagonal cut line with the diagonal edge of the ruler. Cut again, and repeat to make 4 triangle pairs total.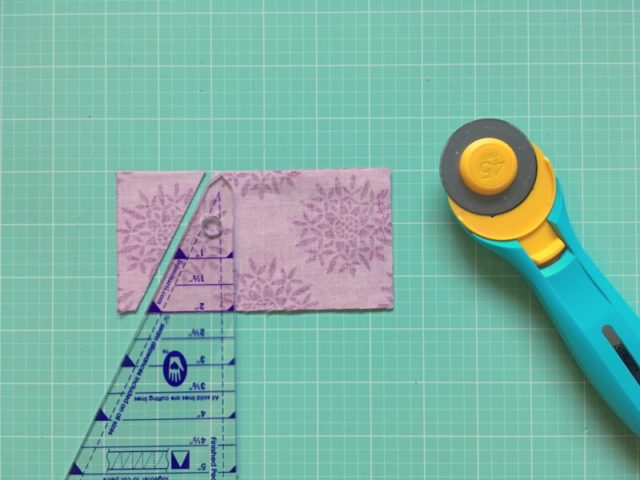 Arrange the triangle pairs with the big triangles to form a square shape. Place one half triangle right-sides together with the big triangle, aligning the pointy corners, and the flat edge of the half triangle with the bottom edge of the big triangle. Sew a scant 1/4″ seam.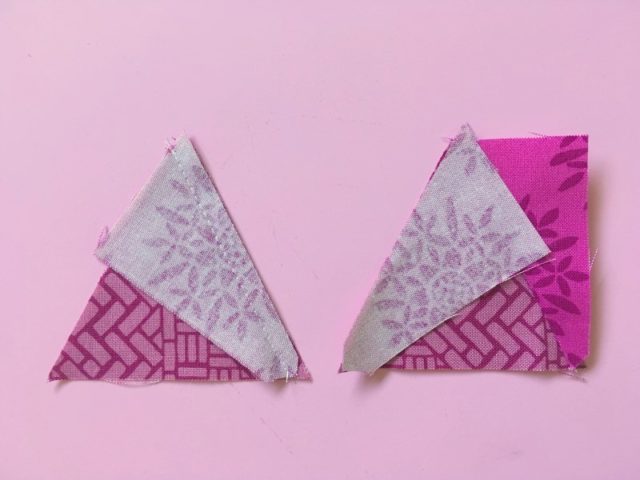 Flip open the triangle and press. Repeat for the other half triangle. Make 4.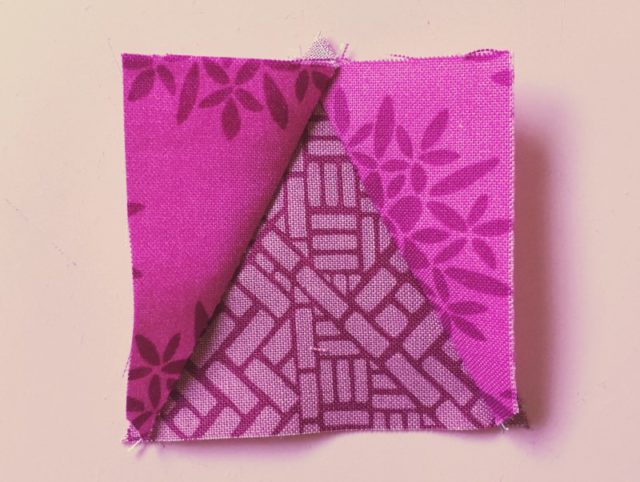 Four Patch
Cut the four squares according to the book. Sew them into pairs, pressing the seam toward the darker print. Sew the pairs together and press the seam open.
Half-Square Triangles
As always, I used machine piecing to make the HSTs. I cut two squares for each fabric according to this table so as to make finished HSTs the same size as the finished triangle-in-a-square units (unfinished – 1/2″). Use the traditional two-at-a-time method to make 4 HSTs. I trimmed them to the same size as the triangle-in-a-square units are now.
Sew all your pieces together to create the pretty lady Judy!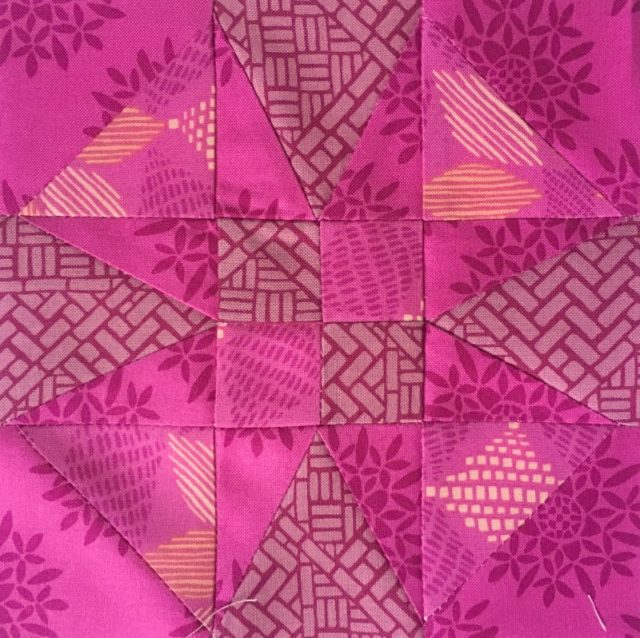 Important Links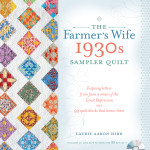 The Farmer's Wife 1930s Sampler Quilt: Inspiring Letters from Farm Women of the Great Depression and 99 Quilt Blocks That Honor Them by Laurie Aaron Hird for Fons & Porter/F+W; RRP $28.99 – Click here to purchase.
I was gifted the From Marti Mitchell templates as a part of being a blogger for the sew along. All opinions are my own.