Today is the first, quarterly link up to share your progress for the Modern HST Sampler QAL. So to ease some concerns, I wanted to share with you how you can link up to an inLinkz linky party. And what is inLinkz? That's the site I use to set up the linky. There's a couple of different sites out there that you can use to set up a linky, but that's the one I use, so that's what I'll be using to demonstrate.
What Do You Need
At the very least, all you need is a photo and an email address. In this case, to be eligible for the prizes for the Modern HST Sampler QAL linkies, it needs to be one photo showing all the blocks you've made from the past three months. Keep in mind that the linky will crop your picture to a square, so don't make one long line of blocks because you won't be able to see them from the preview!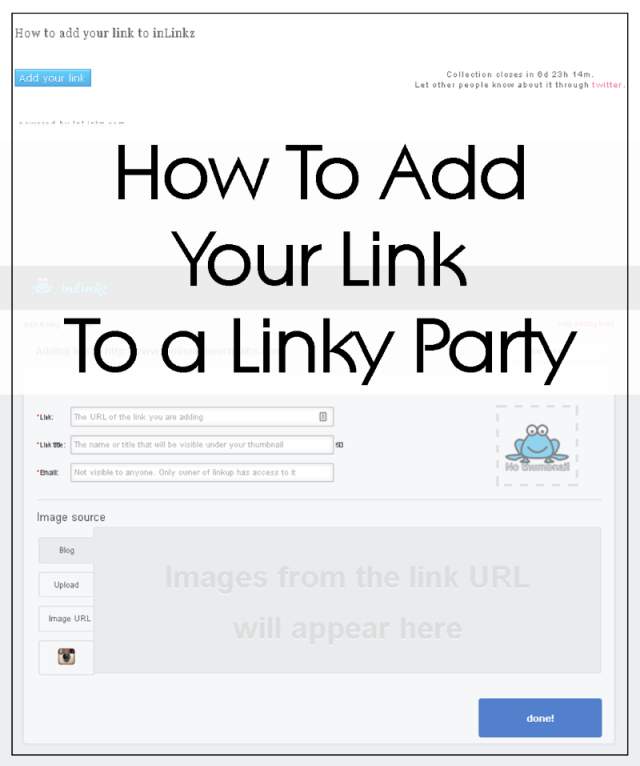 How To Link Up
There are a few ways you can link up to an inLinkz party. The first step is to click on the little blue button you see at the end of the blog post that says "Add your link".

When you do, this window will open and you can select along the left what method you wish to use.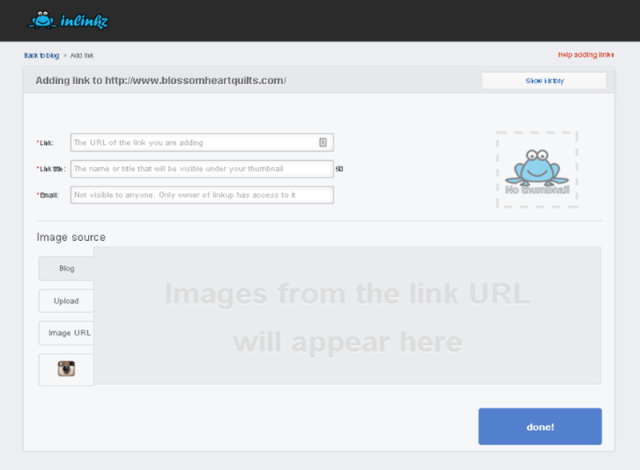 Blog Post
The most common way is to link directly to a blog post. You insert your blog post URL and then select the appropriate picture to be the preview. This needs to be directly to the individual blog post, i.e. http://www.blossomheartquilts.com/2016/03/how-to-join-a-linky-party/ and not http://www.blossomheartquilts.com as that doesn't take us to your blog post, it just takes us to your general website. You can edit the link title that will show on the blog post page under your image – for a linky where everyone's linking the same theme of image, such as the Modern HST Sampler blocks, it's a good idea to use your blog or Instagram name. If it's a general linky like Sew Cute Tuesday, use the title of your post or image.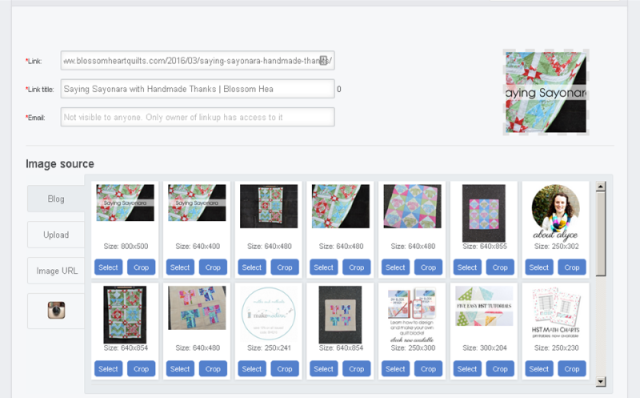 Link To Instagram
It took a while, but inLinkz now lets you link to an Instagram post! To do this, enter your username and then you can select which post you're wanting to share.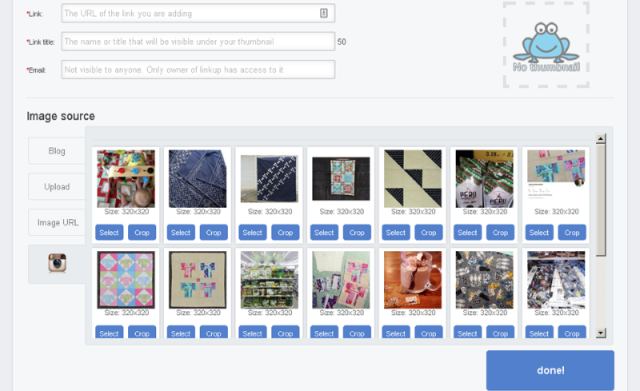 Upload From Computer
If neither of those two options are applicable to you, you can simply add a photo from your computer files by uploading the photo, add a title and your email address, and you're done.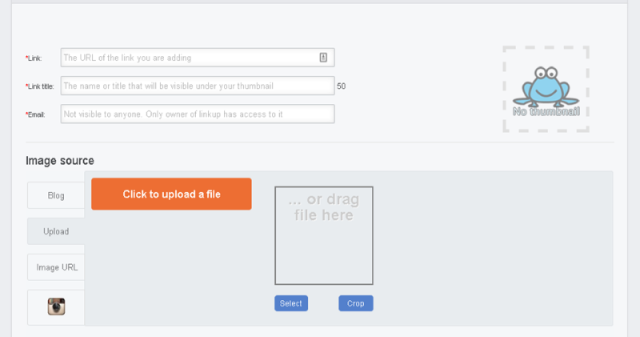 If that doesn't help, please be sure to leave your questions in the comments section and I'll do my best to help!