Tomorrow night I'm jetting off to Los Angeles for QuiltCon 2016, and I am super excited! I will be spending the next few days with Janice from Better Off Thread, and then go together to QuiltCon. I'm excited at the prospect of LA's version of "winter", to get to hang out with quilty peeps, to go shopping in stores that sell Western sizes of apparel, to eat Mexican cuisine and variations therein, to be inspired and motivated… Last year, I had a full-on schedule of lectures and a couple of classes. It was fun and so educational and inspiring, but I've purposely signed up for a much lighter load this year to allow me to see the people, quilts and stalls a lot more.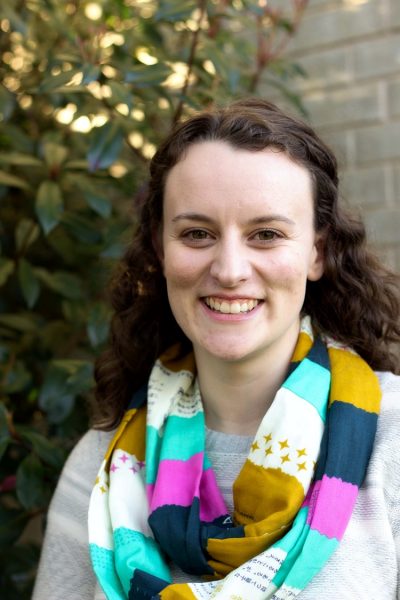 If you're heading there too, be sure to stop me and say hi! This is what I look like (on a good hair day). I make no promises to remember anyone's names unless you also tell me your blog name, but even then, experience from last year would show that international-travel-Alyce's-brain is a little slow on the uptake to make connections like that. Although you may have better luck by telling me your Instagram name! And I've still got plenty of Blossom Heart Quilts badges leftover from last QuiltCon that I'll bring with me, so you can have one of those too to help lighten my load, haha!
So as such, I've got a few things scheduled in for the blog over the next 2 weeks, but any emails and comments and the like may take some time to respond to. I will be on Instagram though, 'gramming up my trip when I have wifi, so be sure to check it out over there if you're interested – I'm @blossomheartquilts. And as for this blog post's title, well, it's a twist on Fancy by Iggy Azalea. Ten points to you if you picked up on that!