Today's blocks are an odd assortment from December and January – two made in an attempt to catch up, and one because I just really wanted to make a block and it was one of the simpler options from January to "whip" up! I say "whip" with air quotes because it turned out to be a bit tricky, but I'll talk more about that in a minute.
Daffodil
So this is one of the paper piecing patterns for which you need to print in mirror image or piece in mirror image. I didn't, because eh, it doesn't really matter to me which way the daffodil faces! When choosing fabrics, I wanted to choose something a bit authentic to a daffodil's colours. Thankfully, I could choose fabrics that help bridge yellow and green, so that I could have both green stems and a yellower flower!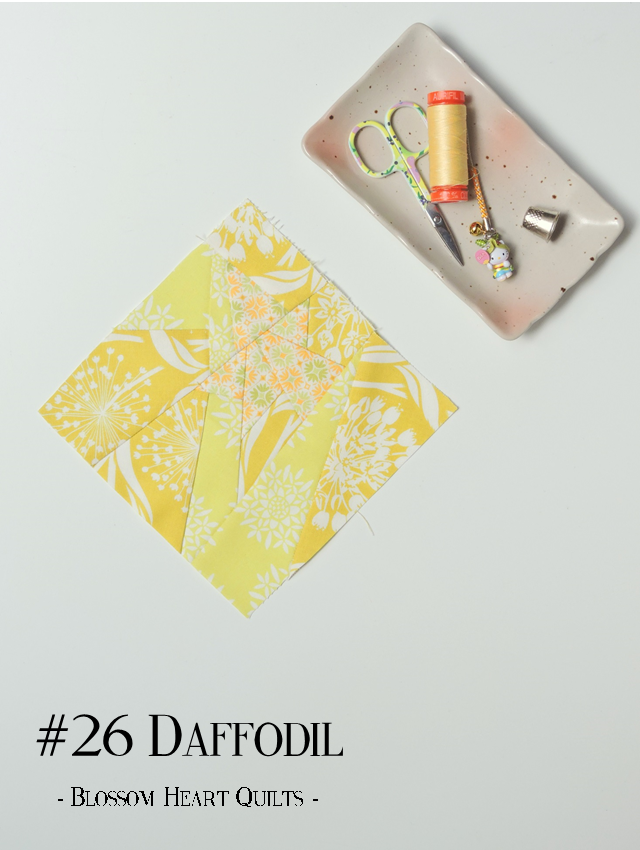 Kate Spain: Sunnyside, Canyon, Central Park
Hello Kitty:
Aurifil: 2105
Heather
This was the supposedly quick one to whip up via paper piecing. Except I ended up running out of the "background" fabric and had to make do with having a slightly different print instead. But it works in well! The story behind this block is a little precious to me. My best friend's mother's name was Heather. She passed away very suddenly a couple of years ago, and it was so hard to not be there for my BFF. So I asked her what her mum's favourite colour was, and it was yellow. Heather was also one of the loveliest, most genuine people I've ever met, so the Sunshine text print was a tribute to her beautiful personality.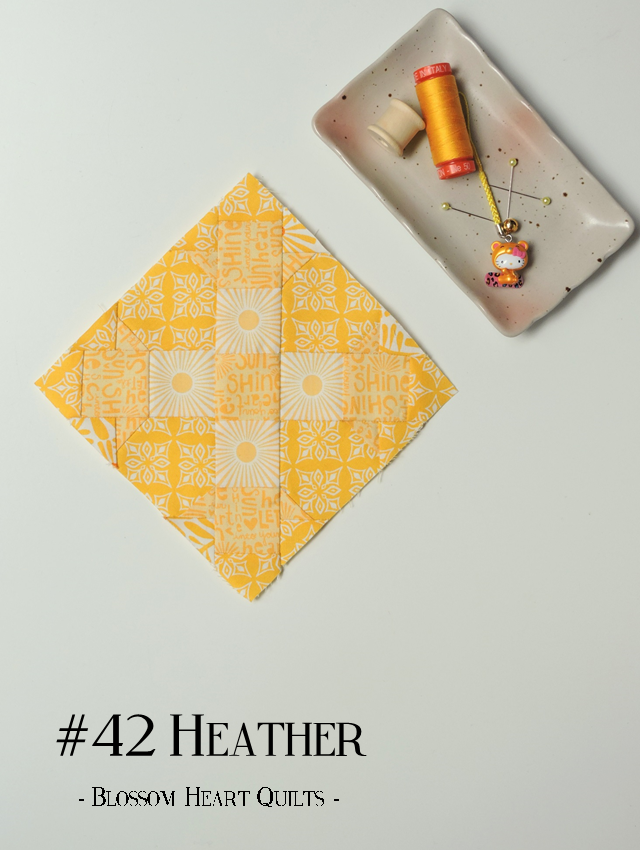 Kate Spain: Sunnyside, Daydream
Hello Kitty: Yuzawa
Aurifil: 2135
Malvina
Oh Malvina, you're so pretty! All in one range of fabric, she's very cohesive, but with just enough of a difference to be able to see the different parts. I paper pieced this one, and it came together very quickly.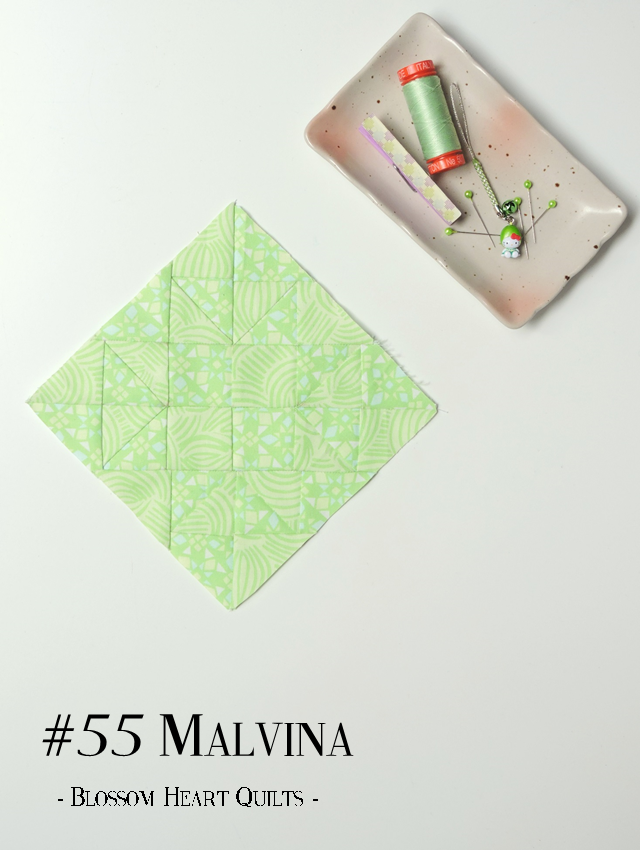 Kate Spain: Canyon
Hello Kitty: Shikoku
Aurifil: 2880
You can follow my progress on Flickr, or on Instagram – @blossomheartquilts and #thespanishfarmerbhq – and see all my blog posts for my Farmer's Wife 1930s Sampler Quilt.
Important Links