Today there's a couple of blocks that I forgot to share! With all my organising and packing and destashing, a couple of blocks got lost in the mix. Not literally lost, nothing that dramatic! Just that my usual workflow from making the blocks to blogging them got interrupted and Cat and Mrs Morgan almost never made it to the blogging stage! But fear not, here they are today.
Ava
Oh Ava, you are one very vivid little lady! Kate Spain's oranges definitely tend toward the brighter variety, so I embraced it for this block. She was rotary pieced, and I did so by cutting 3 small squares for the corner units and piecing a "three patch", and then trimmed down to a triangle to pair with the larger triangle. Much easier than dealing with fiddly little triangles!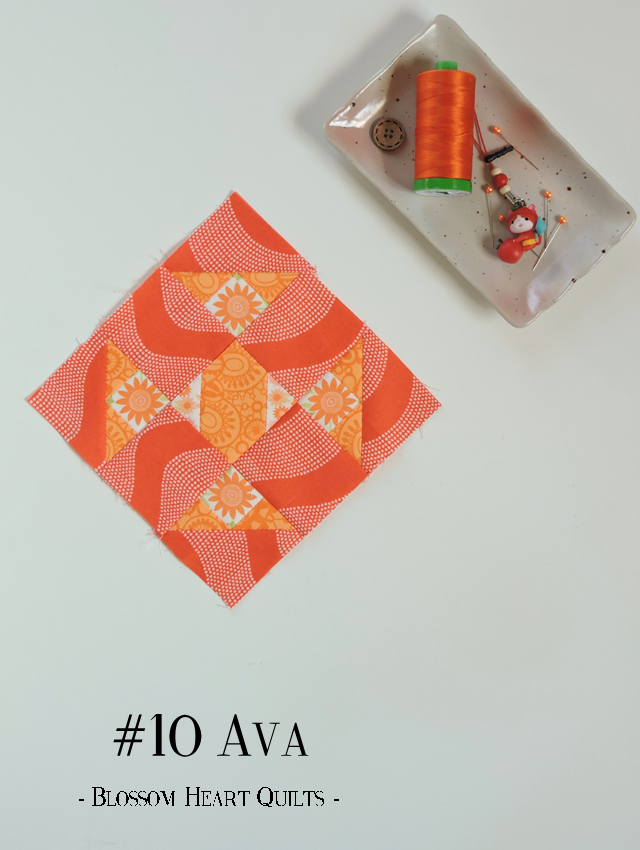 Kate Spain: Honey Honey, Good Fortune
Hello Kitty… Actually, that's a Yokai Watch character called Jibanya, and can't remember where he's from…
Aurifil: 2150
Cat
This little minx was one of the first blocks I ever made when I first got the book and just had to jump in and make some. So she's been sitting around waiting a while to get her moment to shine!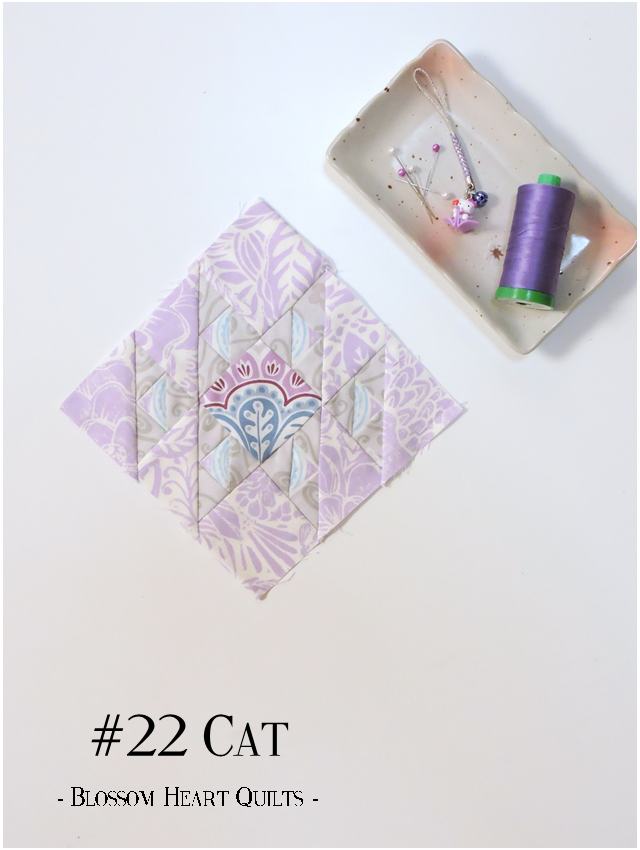 Kate Spain: Horizon, Serenade
Hello Kitty: Hiroshima
Aurifil: 1243
Mrs Morgan
As you'll have noticed, some of my blocks are really camouflaging the individual pieces. I won't lie, it's sometimes hard for me to do so, as if I'm almost wasting my time piecing each block! Mrs Morgan is definitely one of those blocks. I'm just grasping onto the hope that it will all work out in the end for my great plan!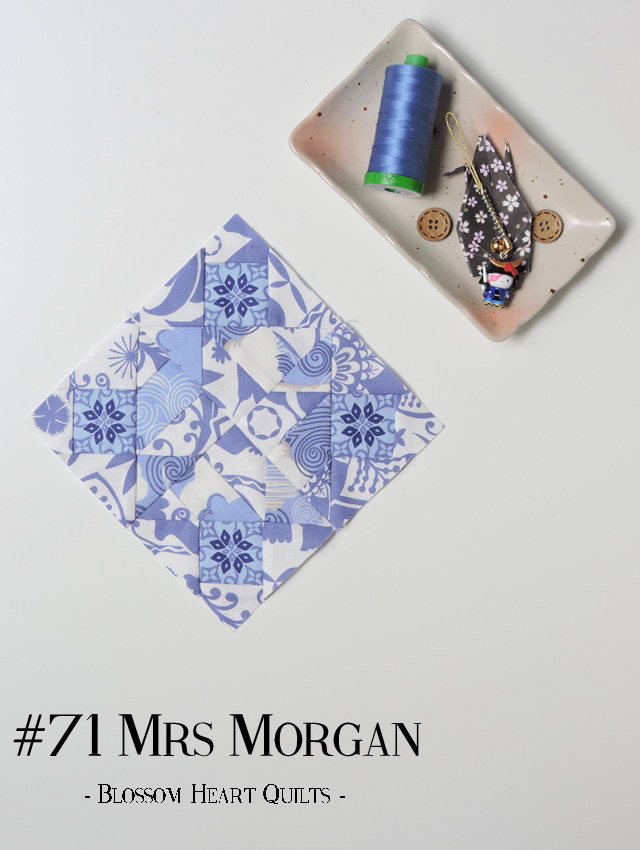 Kate Spain: Daydream, Sunnyside
Hello Kitty: Sendai
Aurifil: 1128
You can follow my progress on Flickr, or on Instagram – @blossomheartquilts and #thespanishfarmerbhq – and see all my blog posts for my Farmer's Wife 1930s Sampler Quilt.
Important Links