Thank you so much for your incredible response to my announcement of the Modern HST Sampler quilt along! Wow, it seems like 2016 is going to be so super fun sewing along with you all! There's been some great questions pop up already that I wanted to make sure you're all on the same page with, just in case you had the same questions. I'll update this post with more when they pop up!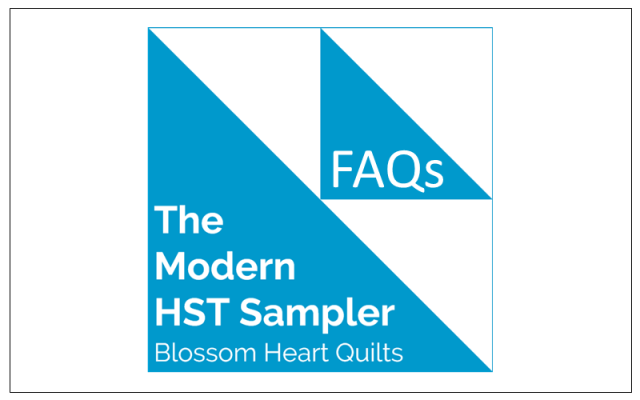 Is there a cost to subscribe/follow along?
Nope, not at all! This is a free quilt along series of tutorials shared in a normal blog post right here on the blog. The easiest way to make sure you keep updated is to follow my blog – you can follow via Bloglovin or your preferred RSS reader, you can get blog posts sent straight to your email, or you can subscribe to my newsletter which goes out every Tuesday and includes the links to the past week's blog posts!
Can I use charm packs and/or layer cakes?
As long as you can make up to 4″ finished HSTs from your fabric, you can use whatever size fabric yardage/precut/scrap you like.
Related: Would it work as a scrappy quilt?
It most certainly would! All the tutorials will include the recommended/most efficient method of making the HSTs plus the alternate options, but you can always use the HST math charts to work out what method works best for the size fabric you have anyway.
Can I use just two colours and/or solids?
Of course you can, it's your quilt! If you're using prints, I'd suggest making sure there's some contrast between your prints, i.e. some have more white detail. You could even use just one colour and your background. It would make for a very striking quilt!
Do the background fabric requirements refer to just the background pieces or to be paired with the HSTs?
It refers to both. The background fabric requirements means the fabric for both the background pieces in the blocks, and also to be paired with the prints for your half-square triangles.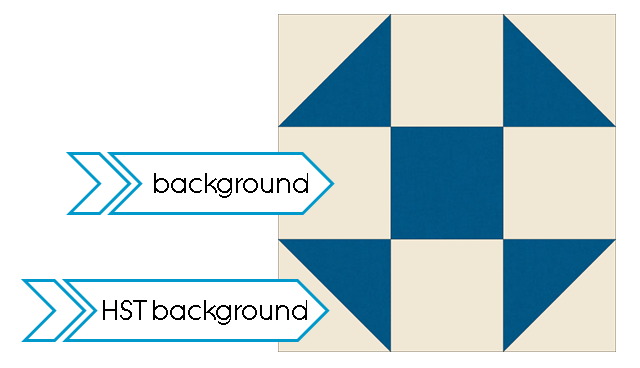 So if you order the Modern HST Sampler quilt kit from the Fat Quarter Shop, the Kona Oyster that is included is for your background fabric (HST and other), AND the sashing too.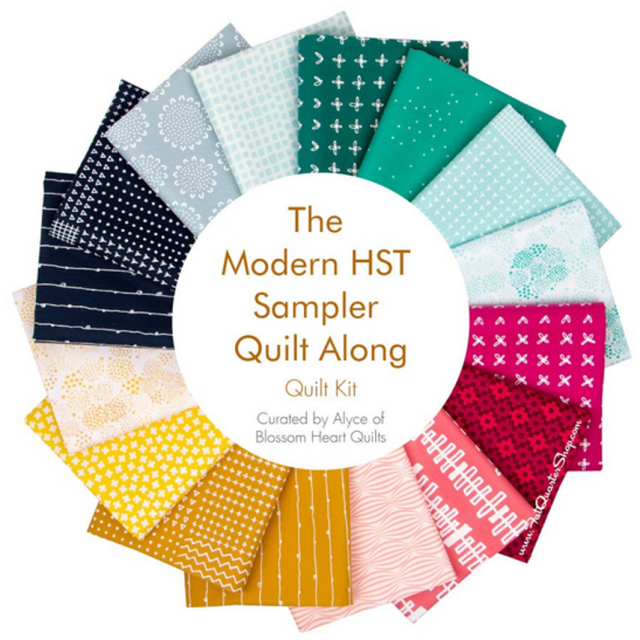 I'm away in January, can I still join in?
Of course you can! Jump on in at any time, any month, heck, even any year if you're reading this after 2016, ha! The tutorials will always be here for your sewing pleasure, at your leisure.
I'm hoping this won't include any paper piecing?
Not that paper piecing should be feared at all 😉 but no, no paper piecing – all rotary cut and machine pieced.
Are you going to have a "get ready to rumble" blog so I don't miss the start?
I'll be sharing some tools and tips posts in the first week of January to get our engines started before the first tutorial goes live on January 11th.
Do I need any special tools?
You won't NEED anything special, but you may WANT some to make your sewing life easier. And not just for this QAL, but for all future sewing too. I especially recommend a 12.5″ square ruler and a 5.5″ HST Bloc Loc ruler. I'll share more in depth about those in the first week of January!
If you have anymore questions, just leave a comment and I'll respond right here, instead of via email as usual, so everyone can benefit from the answer.