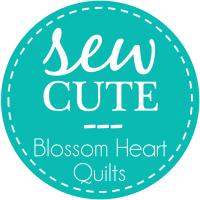 Hello Sew Cute-ers! I've had a wonderful week of getting to know my new sewing machine! Oh I am so in love! Having a needle down function, and a thread cutter, and a knee lift… *swoon* I'm yet to decide on a name, but I'm thinking it's a she… A She-Beast, that's for sure! She's been put straight to work already, on a magazine quilt. Getting thrown right in the deep end! I've also had a lot of fun taking over 52 Quilters! Here's just a snippet of what I got up to on their Instagram – @52quilters!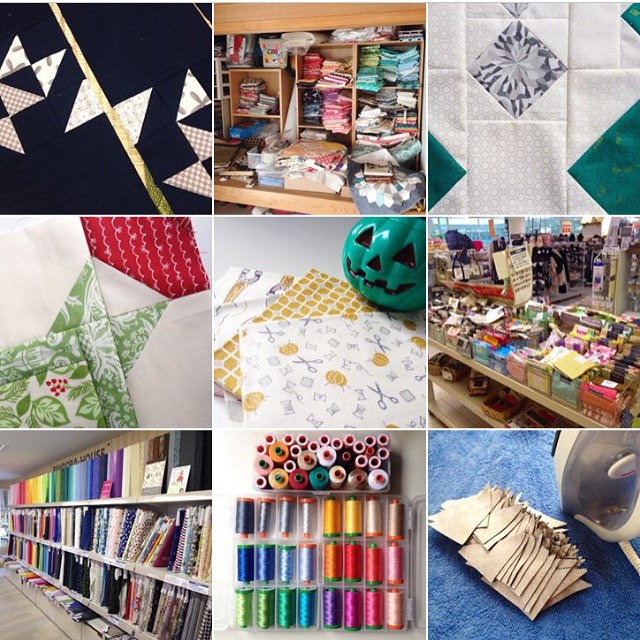 Maryse's AMH Dresden quilt is to die for!
Talking of circles, Melissa finished her Steam Punk quilt for a very special person.
And how can you go wrong with Denyse Schmidt and Modern Maples?!
Each 1st Tuesday of the month, it's a bonus linky where I provide a theme and you can link up a bonus post! This month we're all about your oldest WIP aka work-in-progress. Maybe that's just a quilt top sitting around waiting to be basted and finished off, or perhaps it's a quilt top still in progress! For me, I only just recently topped a pile HST sampler quilt blocks that have been sitting around since I started it in January 2012. You can see how early that was in my quilting journey by how wavy and odd-sized the blocks were when I was trying to sash it! It's now been sent back to Australia in a space bag of other assorted WIPs and blocks, ready for me to… do something with it!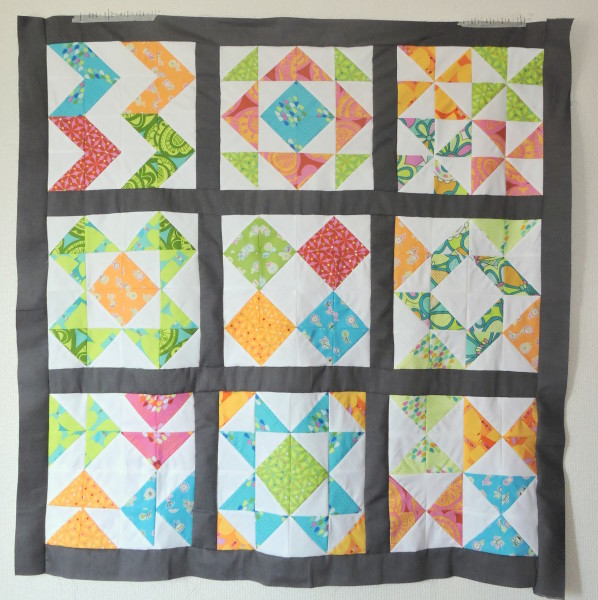 Ok guys, time to link up one of your posts from this week! It could be a finished quilt, or your latest quilting bee blocks, or a cushion, or anything else quilty related. And did you know you can link directly to an Instagram pic too?! So if you want to link from there, you can do that too – link up as normal, and use #sewcutetuesday and @blossomheartquilts on IG to help us find you from there too.
Loading InLinkz ...