The lead up to Christmas is always an exciting time when you sew and blog. There's so much fun to be had sharing new sewing tutorials for Christmas gifts or decorations! And this year, a bunch of us have worked out an exciting way to spread that tutorial joy even further. November Noel is a month-long linky party for sewing and quilting bloggers to share their brand new Christmas tutorials around the web!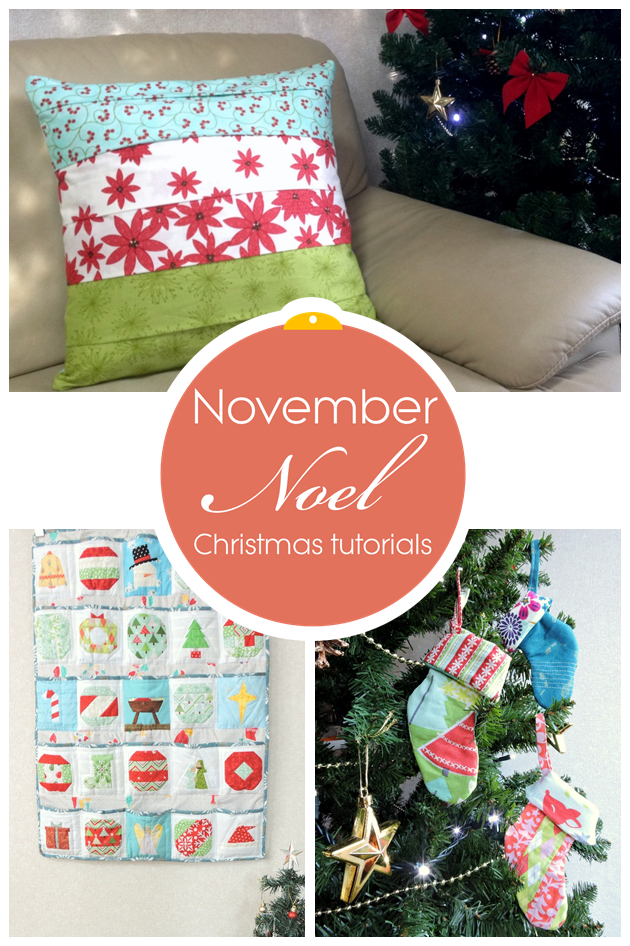 What's different about this Christmas linky?
This linky isn't just going to be on my blog. Members of the Quilty Bloggers and Instagrammers Support Group on Facebook will each have the exact same linky code and will add it to whatever Christmas tutorials they share throughout November. This means that if you link up a tutorial, you only need to do it once, and it's going to show up on a lot of blogs around the place! Conversely, for those of you that don't blog, you'll be able to find a great resource of Christmas sewing tutorials on a lot of blogs around the place!
For those who'd like a button to add to their Christmas tutorials, right click and save the image below. There's no official page to link to as it's a blog-wide event! But you are welcome to link to this page if you want to, or to whichever blog you link up through. It's a 700 x 700 image, so it'll be at good quality no matter what smaller size you use.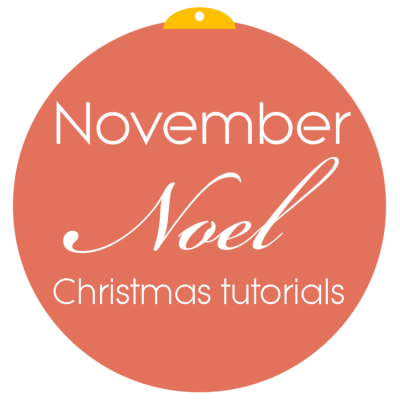 November Noel Linky
Feel free to add any Christmas tutorials you share during November to the November linky! It's only for sewing tutorials, so that means anything that involves thread and fabric and stitches which includes embroidery and cross-stitching! And as mentioned before, you only need to add it once, so if you see the November Noel linky on another blog, you won't be able to add it again. It's open all month long, and will close December 1st, 11:55pm (JST) to make sure that all timezones have a full month to add their tutorials. Finally, links will show up in a random order each time you load the page/see the linky somewhere, so as to share the loving around.
Loading InLinkz ...