The time has come to show off your amazing quilt block creations! It's been such a thrill to see the ones people have been sharing on Instagram, I can't wait to see what else has been made this month too! I've seen squares and triangles and rectangles; blocks made into cushions and mini quilts, and big quilts begun!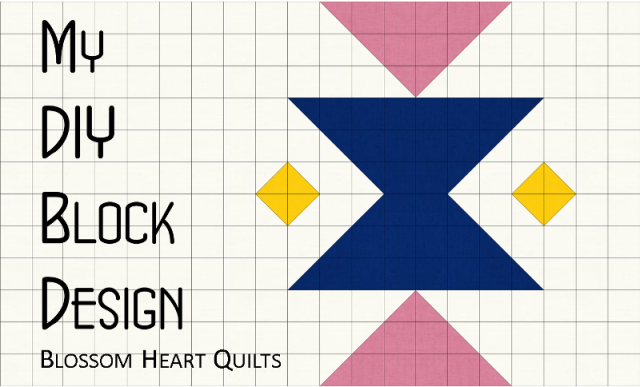 Prizes
A huge thanks to my sponsors – Shabby Fabrics, Fabric Please, Fat Quarter Shop – for both supporting the weekly Instagram challenges and also offering these awesome vouchers, so that you can choose whatever you like for your prize. Spoil yourself or be logical, the choice is your's!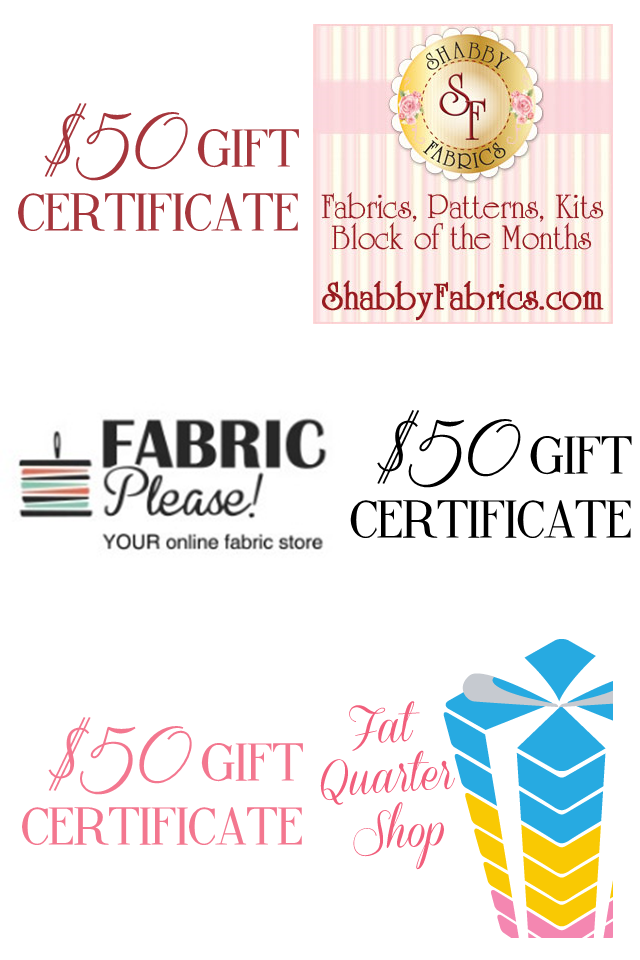 It's pretty easy to win, just link up your self-designed and made quilt block! It doesn't need to be a finished quilt or mini, just the block. Conversely, if you've made your block into a cushion or mini or more, you can link that up too! The only rule is that YOU are the designer of the block, and at least one block is finished (as I know some people have begun making big quilts with their block designs!). You can also enter up to three different block designs, if you've made more than one!
Linky
If you've never participated in a linky before, don't worry, it's also pretty easy! You can enter using a blog post, directly from your computer, or from Instagram.
1. To link to a blog post, enter your blog post URL and name, and email. You can then choose your images from the box there.
2. InLinkz has a good tutorial for adding a picture directly from your computer.
3. Don't worry about the image URL option… if you've uploaded it somewhere, ie. Flickr, just use the Blog option for that!
4. If you want to link an Instagram photo, then click on the logo and it'll ask you to authorize InLinkz to access your Instagram photos. Once you've approved that, your Instagram feed will show up in the box for you to choose from! By the way, if you happen to share your blocks on Instagram using #myDIYblockdesign and then upload from there to the linky, you'd actually be entered into two giveaways, just sayin'… Especially as Fabric Please and I have extended the Instagram giveaway until next Friday so that you can easily do this. Just remember to use the hashtag!

Official bits: Open internationally. One entry per block design, up to three designs per person. Quilt blocks must be finished – all seams sewn together. Closes Thursday 5th November, 9pm JST. Winners will be chosen at random and announced here on the blog at Friday 6th November, 4am JST.
So you've got a week to enter, which is still plenty of time to start making your quilt blocks if you haven't already. If you're wanting some inspiration or tips, be sure to check out all the expert and beginner designers who've shared their experiences this month:
October 2
Heidi @ Fabric Mutt
Christa @ ChristaQuilts
Angie @ Gnome Angel
October 7
Ros @ Sew Delicious
Leanne @ Sewn By Leanne
Amy @ And Sew We Craft
October 9
Jennie @ Clover & Violet
Melissa @ Ms Midge
Jane @ QuiltJane
Melissa @ My Fabric Relish
October 14
Jen @ Faith And Fabric
Beth @ Cooking Up Quilts
October 16
Sandi @ Crafty Planner
Anne @ Play Crafts
Jess @ Elven Garden Quilts
October 21
Joy @ Quilty Joy Joy
Linden @ Vine Lines Quilting
Cassie @ Cassandra Madge
October 23
Keera @ Live Love Sew
Janice @ Better Off Thread
Michelle @ Factotum Of Arts
October 28
Kelly @ A Place Of My Own
Abby @ Color Bar Quilts
And finally, thank you so much for designing. This is my passion – teaching you that you can do this! Whether it's triangles or quilt designing, you can do it!
Loading InLinkz ...