Let the games begin! This October is going to be full of My DIY Block Design – helping you guys to design and make your own quilt blocks and projects. I am so excited to see what this month brings! You guys know how much I love teaching and sharing, and this blog hop is pretty much the exact reason why I wrote my book, DIY Block Design. To see you guys design and make your own designs! Eep!!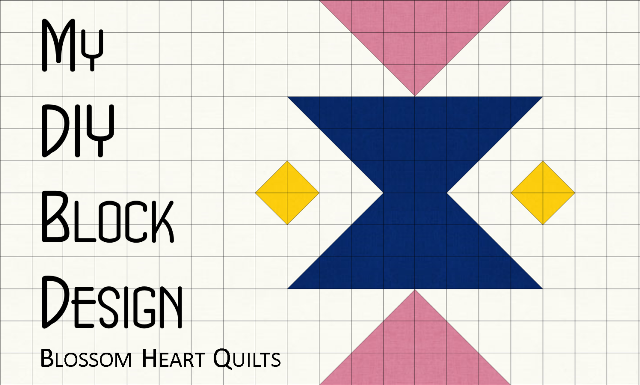 Talking of my book, don't forget that DIY Book Design is currently on sale for AU$14.99 until October 7th, so be sure to grab a copy if you want the added support. It's definitely not required to play along, it will just be very, very helpful with the worksheets, various methods of construction tutorials, and math charts.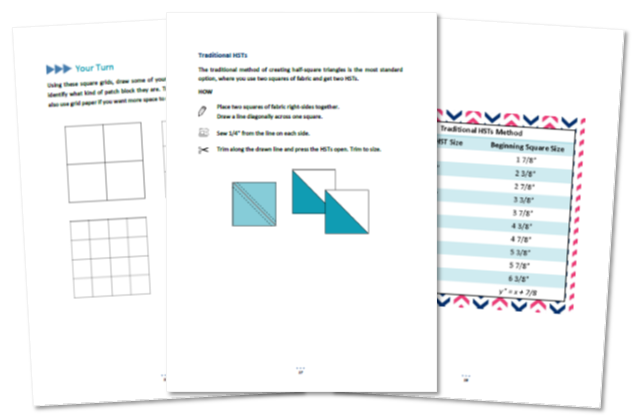 So, October, hey? Every Friday, you'll be hearing from expert designers sharing about their design process, behind the scenes peeks, tips and tricks, and more on their blogs. Each Wednesday, a range of beginner designers will be sharing about their learning process and their first designs with you, hopefully proving that what I've said all along is true – anyone can design their own quilt blocks! Here's who is playing along too…
October 2
Heidi @ Fabric Mutt
Christa @ ChristaQuilts
Angie @ Gnome Angel
Week 1: Inspiration

October 7
Ros @ Sew Delicious
Leanne @ Sewn By Leanne
Amy @ And Sew We Craft
October 9
Jennie @ Clover & Violet
Melissa @ Ms Midge
Jane @ QuiltJane
Melissa @ My Fabric Relish
Week 2: Sketches

October 14
Jen @ Faith And Fabric
Beth @ Cooking Up Quilts
October 16
Sandi @ Crafty Planner
Anne @ Play Crafts
Jess @ Elven Garden Quilts
Week 3: Making

October 21
Joy @ Quilty Joy Joy
Linden @ Vine Lines Quilting
Cassie @ Cassandra Madge
October 23
Keera @ Live Love Sew
Janice @ Better Off Thread
Michelle @ Factotum Of Arts
Week 4: Finishes

October 28
Kelly @ A Place Of My Own
Abby @ Color Bar Quilts
October 30 – Linky opens!
Instagram

You will have noticed that I've divided the month into four weeks, each with a theme – inspiration, sketches, making, and finishes. That's because each week, there's going to be some fun happening on Instagram! Not only will that schedule help to motivate you to keep working on your quilt design, but if you share your process for that week on Instagram using the tag #mydiyblockdesign, you will be entered into the weekly giveaway! Each week, there will be four winners, winning one of four charm packs provided by my fabulous blog sponsors. I'll be sharing those winners on Instagram (I'm @blossomheartquilts) plus announcing them here on the blog every Sunday afternoon (Japan time), as well as talking a bit about the following week's challenge.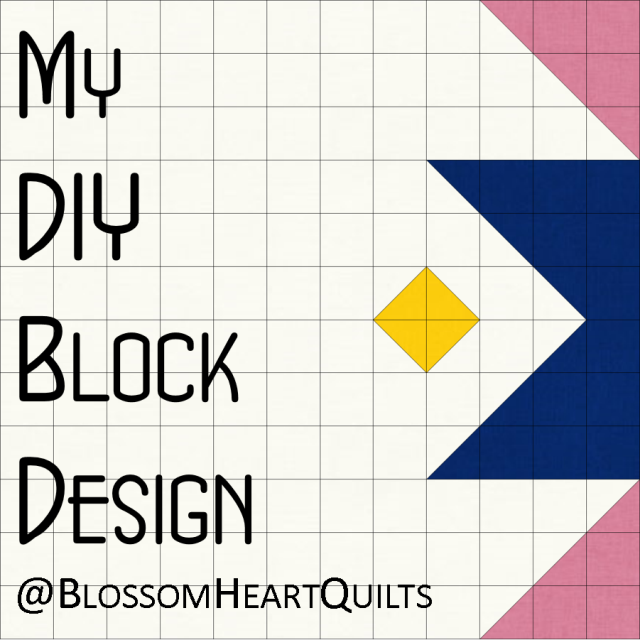 So are you ready?! Let's go!