Hurray! Time to reveal the blocks I made for the first week of the Farmer's Wife 1930s Sampler Quilt sew along! This week, we're making Becky, Bonnie and Aunt and here's how mine turned out.
Aunt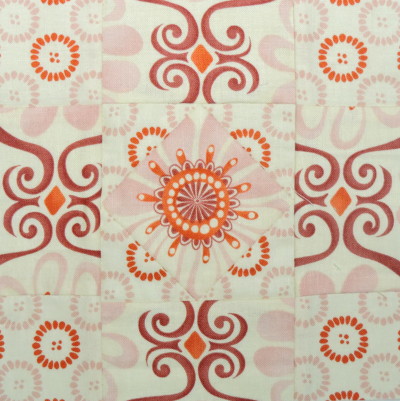 This one's my favourite from this week, look at that fussy cutting! I used the rotary cutting instructions for this block, except that I cut Triangle B as squares the same size as Square D. I then pieced the centre unit like an economy block, using the snowball corner method. I find that more accurate than trying to pre-cut the triangles!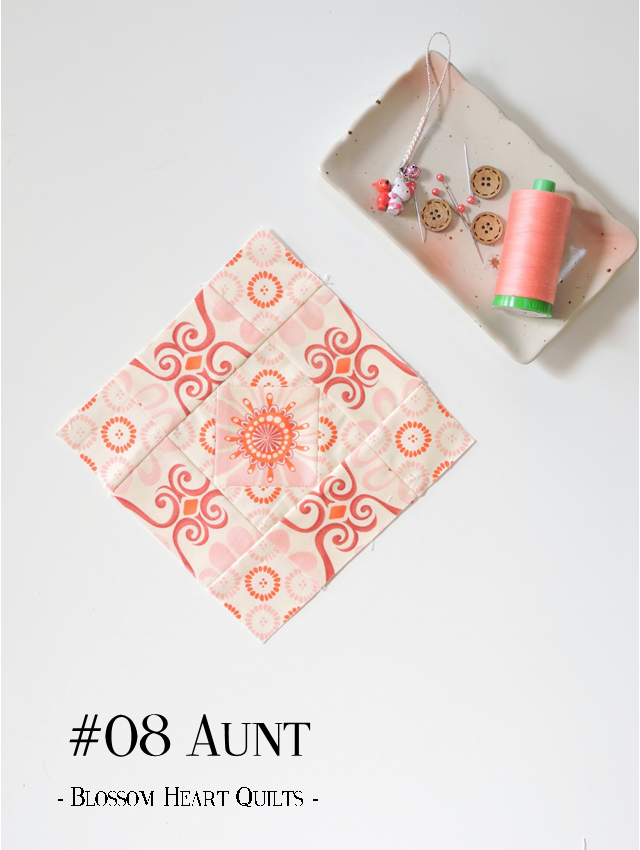 Kate Spain: Fandango
Hello Kitty: Chiba
Aurifil: 2435 (40w)
Letter – One Day at a Time
Such a good reminder to not worry about what tomorrow may bring! I mean, I'm the kind of person who automatically thinks that I do need to think about what's happening in the future, and to make lists and use my planner. But I have gotten a lot better over the years at letting the things that are in my planner for later, stay in there for now. I deal with what I need to each day, and try to not borrow too much from tomorrow's list…
Becky
Hello pretty blues! This block is really interesting – the fabric placement really determines what shapes are are brought to the fore. Some have an 'S' shape appear, others have the two smallest squares quite dominant, and mine appears to form an 'L'!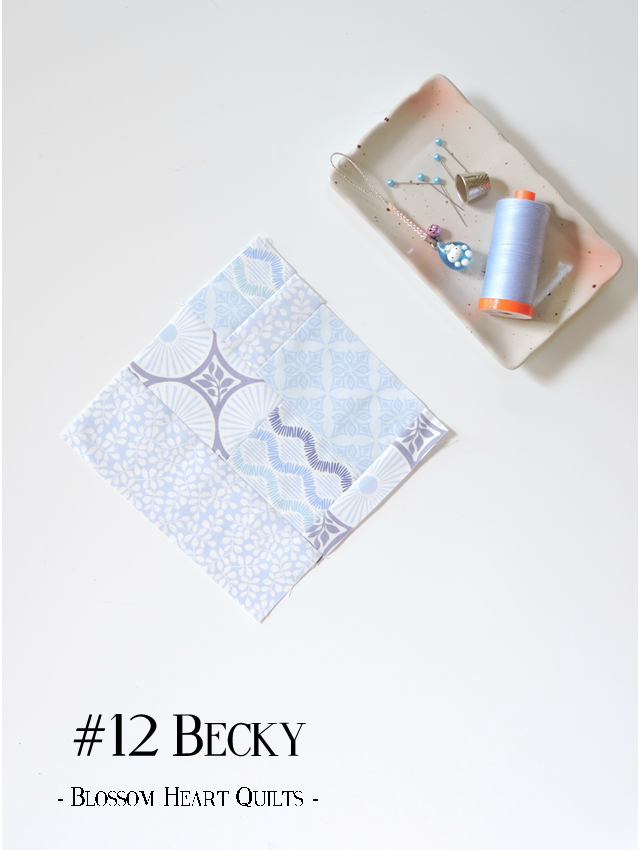 Kate Spain: Sunnyside, Daydream
Hello Kitty: Lake Biwa
Aurifil: 2770 (50w)
Letter – Quit Merely Existing
Having just celebrated our seventh wedding anniversary (and no, we don't have the 7-year itch!), and with the worries and stress of our impending move at some point, to somewhere in Australia, this is a very timely reminder to "live a glorious, full life" where we are in the here and now. To enjoy the little moments we do have in between parenting and working.
Bonnie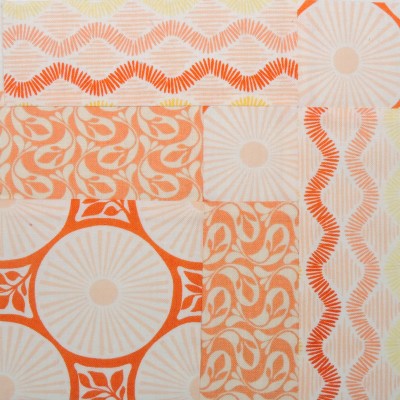 Mmm, more fussy cutting! A soft orange, almost coral. I rotary cut and machine pieced this block, very straight forward squares and rectangles to piece together!
Kate Spain: Sunnyside, Verna
Hello Kitty: Kisarizu
Aurifil: 2420 (50w)
Letter – Rain for the Soul
As someone who loves a good, rainy day (just not too many in a row, please!), this letter really resonated with me. Both on a personal level in regards to self-care, but also in my relationships with my husband and with my children. Having been on the receiving end of far too many "drought days" before, I know how important it is to not continue those weather patterns in these relationships. One can never have enough lovingkindness!
You can follow my progress on Flickr, or on Instagram – @blossomheartquilts and #thespanishfarmerbhq – and see all my blog posts for my Farmer's Wife 1930s Sampler Quilt.
Paper Piecing Class Sale
With impeccable timing for this sew along and the many blocks of paper piecing to come, Craftsy has shared this 50% off sale just for you guys – click this link to get 50% off Elizabeth Dackson's paper piecing class! I watched this class earlier this year, and was highly impressed with how beginner-friendly it is. If you've never paper pieced, or need a bit more of some confidence-boosting, this is the class for you.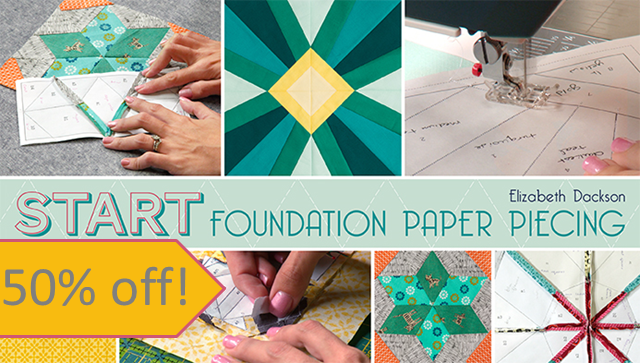 If you've never taken a Craftsy class, ohhh, you're missing out!! Quilting classes from the comfort of your home and PJs! With all paid classes (because there's quite a few free ones too), you are able to ask questions and the instructor themselves will be there to answer. So do have a check out of Start Foundation Paper Piecing, you won't be sorry.
Important Links
Post contains affiliate links – all that means is I get a small commission if you make a purchase, which helps keep this blog running and my fabric stash happy!