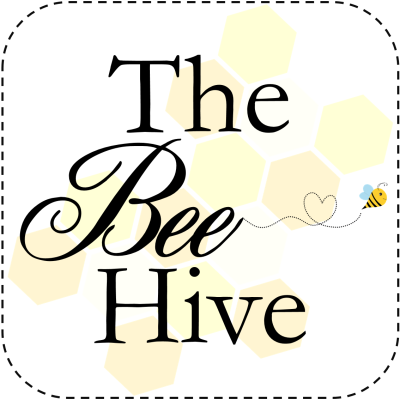 In The Middle is an arrows quilt block, and is one of those quilt block designs that really make my heart sing to figure it out – making sure that when this block is put into repeat, each colour of the arrows are the same length as each other!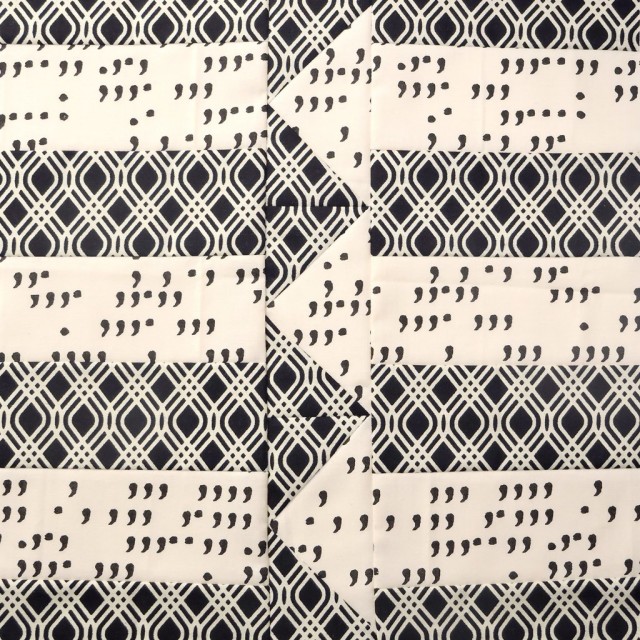 With In The Middle, you could make a whole quilt of intersecting arrows in alternating colours.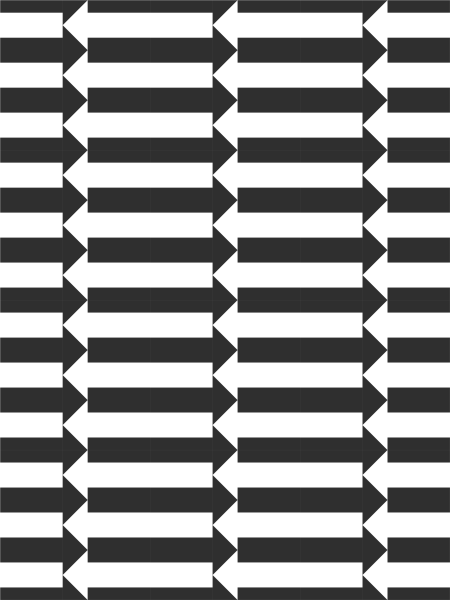 Or use just a few blocks and add some solids to bring it up to size.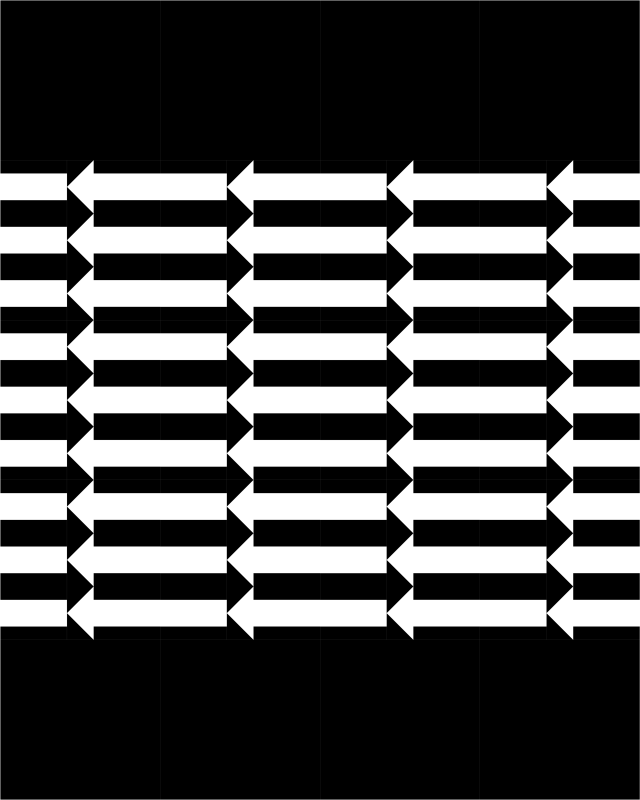 Or add in some extra colours! Licorice allsorts anyone?! It's easiest if you replace the colours of Print A and keep Print B (black) all the same colour, especially so if you choose this block pattern for a quilting bee.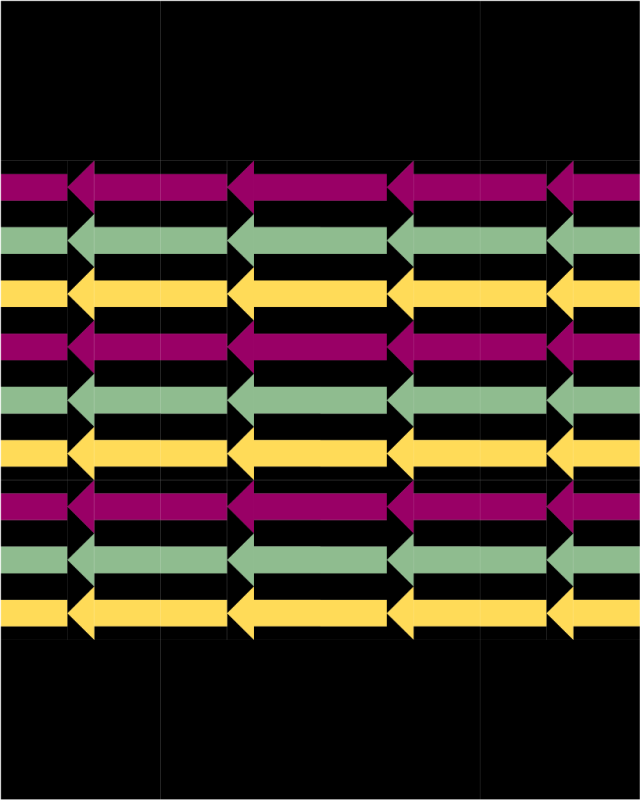 What you'll need
Print A (white)
3 – 2.5″ x 11″
3 – 2.5″ x 4.5″
Print B (black)
2 – 1.5″ x 11″
2 – 2.5″ x 11″
6 – 2.5″ x 2.5″
Use a 1/4″ allowance, press seams as directed.
Step 1. Sew the 11″ strips together, alternating colours and starting and ending with the 1.5″ Print B strips. Press towards Print 2. Cut in half to create two 5.5″ x 12.5″ units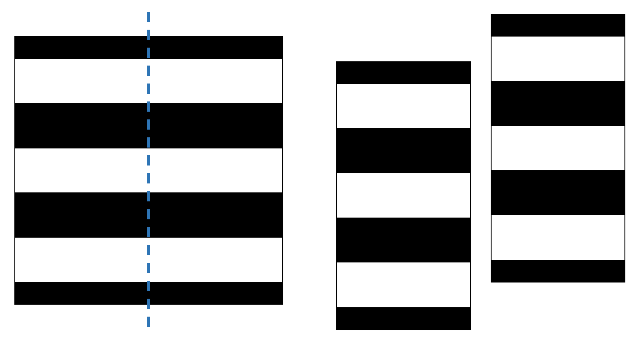 Step 2. Draw a line diagonally across the wrong side of all 2.5″ squares. Place one Print B in the corner of a Print A rectangle, aligned as per the diagram, and sew along the line. Trim 1/4″ away from the seam towards the corner and press the seams open. Repeat for the remaining corner with a background square. Make 3.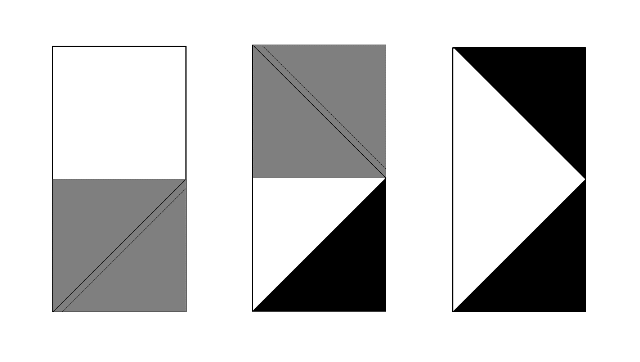 Step 3. Sew the three flying geese units end to end, creating a unit 2.5″ x 12.5″. Press seams open.

Step 4. Sew one unit from step 1 to each side of the flying geese unit. Press seams towards the strips. Block will measure 12.5″ x 12.5″.
This month, the beautiful Rita from Fabric Please is offering 25% off everything in store (excluding sale items) with the code beehive! Simply shop to your heart's content and enter the code at check out. She has flat rate shipping, and you can use the code as often as you like!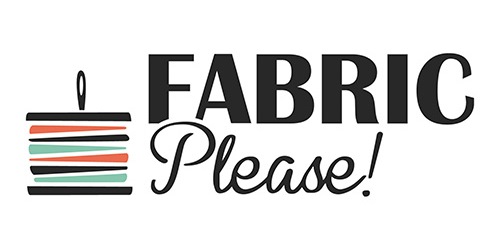 ---
You can find all the block tutorials on the original The Bee Hive post. If you're sharing your blocks or quilts from The Bee Hive on social media, be sure to use #thebeehivequilts and @blossomheartquilts so we can find your awesome work!
If you are in a swarm for The Bee Hive, please see the quilting bee etiquette post for answers to any questions you may have. If it's specific to In The Middle regarding the block construction, please ask in the comments on this post and I will answer it here so that everyone can benefit from the question/answer.