Hey guys, welcome to the Sunday Stash linky! When Ms Molli messages you, asking if you can guest host Sunday Stash while she sits back and drinks champagne and does her hair, you say yes… or maybe that her stash is out of action while it moves back home.
Well, there has been a lot of outgoing stash around here, actually, with my massive Japanese fabrics destash still happening – please help me get rid of it and buy some! It's super discounted and all prices include shipping worldwide! It needs to go, because I can't move it all back to Australia early next year, sadface.
But as Sunday Stash is not so much about the outgoing as the incoming, so here is the one thing that's been incoming lately… from my trip (with the family!) to Nippori textile town in Tokyo yesterday – this month's fabric for the Japanese Colour Club. This month's colour is black, and there's quite the mix of beautiful Japanese fabrics. Cats are always popular, Alice is a kawaii addition, some traditional sakura blosoms (on the "wrong side", they're white!), and some Echino!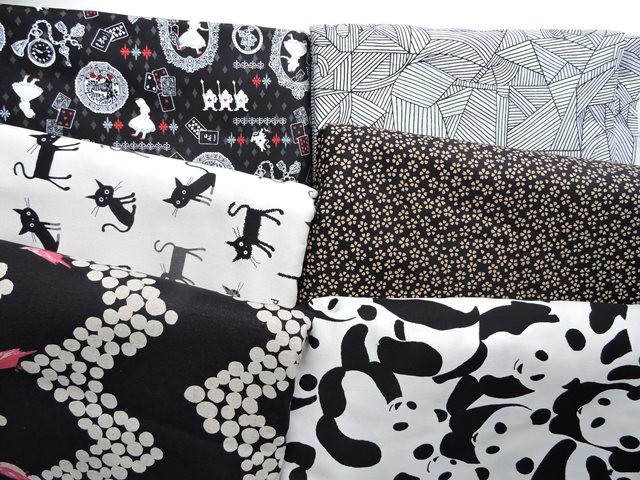 So that is what's been happening with the stash around here lately, what's been goin' on with your's??
Loading InLinkz ...