Yes, this is another slightly later Sew Cute Tuesday. There's just so much going on here lately, my blog calendar is filling up fast! Last week I had a blog hop post to share first, and this week it was announcing the My DIY Block Design challenge to coincide with my interview with Pat Sloan! Right, now on to Sew Cute Tuesday, guest hosted by the lovely Snow…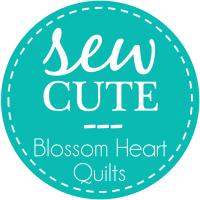 Hello y'all! I'm Snow and I'm a nerdy crafter. I've been a nerd all of my life, from books on time travel as a little girl, to Star Trek as a teenager, to my somewhat bizarre love of apocalyptic novels. My nerdiness even spills over into my work. I'm a librarian and a book reviewer who specializes in books for kids and teens, particularly comics and graphic novels. I've even gotten to go work at fun events like San Diego Comic Con and DragonCon! Once I became active in the online crafting world, I made sure that my online icon merged my nerdiness with my craftiness.

When I started quilting a few years ago, at first I just made simple I-Spy charity quilts. Then in 2014 I got an iPad and an iPhone and discovered my newest addiction: Instagram! I don't even have a blog, since my Instagram feed (@sewing_with_dragons) keeps me plenty busy.
Instagram is a great place to meet other nerd-crafters. My favorite part is the swaps. Be warned, there are a LOT of Instagram swaps, so don't take on too many! There are swaps for all the things you might be nerdy about. Swaps running right now are focusing on Star Wars, Joss Whedon's television shows/movies, Criminal Minds, zodiac signs, mermaids, kawaii Halloween décor, and many, many more.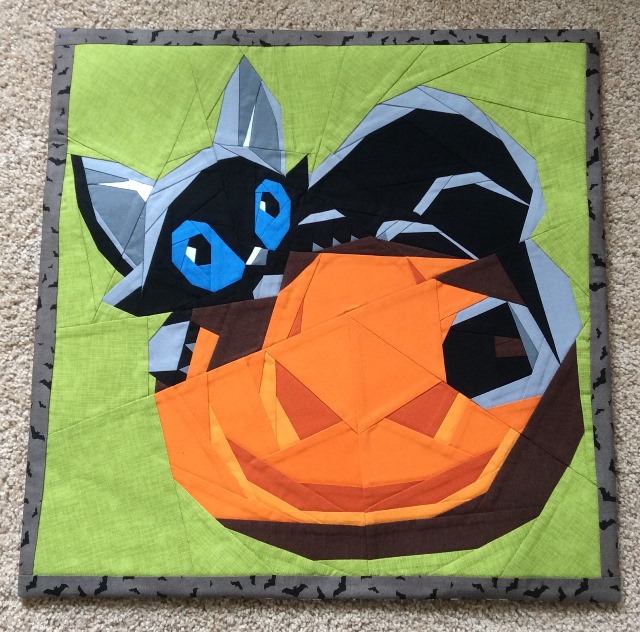 Swaps are great ways to meet other people, make friends who share your interests, and, most importantly, stretch your skills. For example, I volunteered to be an angel (someone who steps in and takes over when another swapper has dropped out) for a Sherlock mini quilt swap. I took my partner's three favorite characters – Sherlock, John, and Mrs. Hudson – and crafted a mini quilt that represented all three of them, as well as the house in which they live. I used paper-piecing, improve piecing, simple blocks, and embroidery, none of which I had combined together before.
My Dog Days of Summer Mini Quilt Swap partner loves batiks, but not novelty prints. I don't mind batiks, but I LOVE novelty prints, so fabric shopping was a good challenge for me, something that took me out of my usual comfort zone.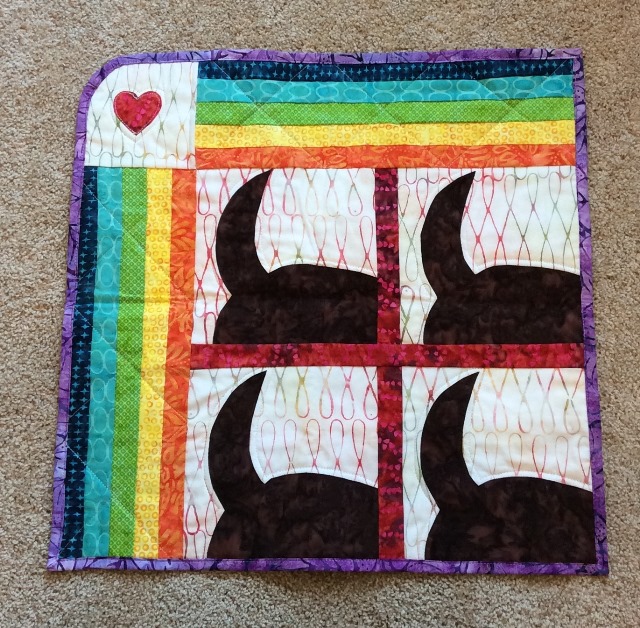 There are lots of ways to find out about swaps. There is a feed, Open Quilt Swaps, which will show you many of the swaps, when the sign up period is, and who the host is. Follow the host of swaps that interest you and follow the people who are in those swaps. Once you start meeting new people, you'll find out about swaps through their feeds.
The most important thing in swaps is to have fun! Remember, the folks in there are nerdy about the same thing you are nerdy about, whether it's Cotton & Steel or the Muppets.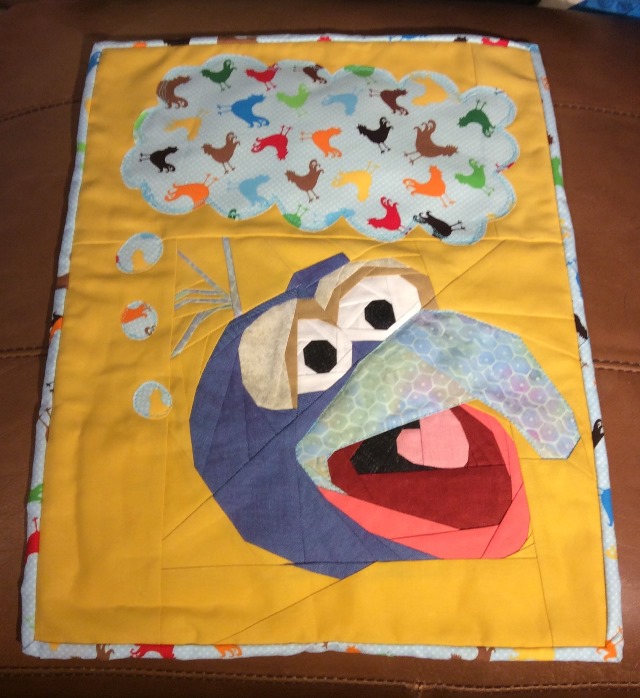 Now let's link up your latest sewing project, finished or in progress! You know you can link directly to an Instagram pic, just link up as normal, and use #sewcutetuesday and @blossomheartquilts plus @sewing_with_dragons on IG to help us find you from there too.
Loading InLinkz ...