When the Fat Quarter Shop announced their new Aurifil thread club, I pounced fast!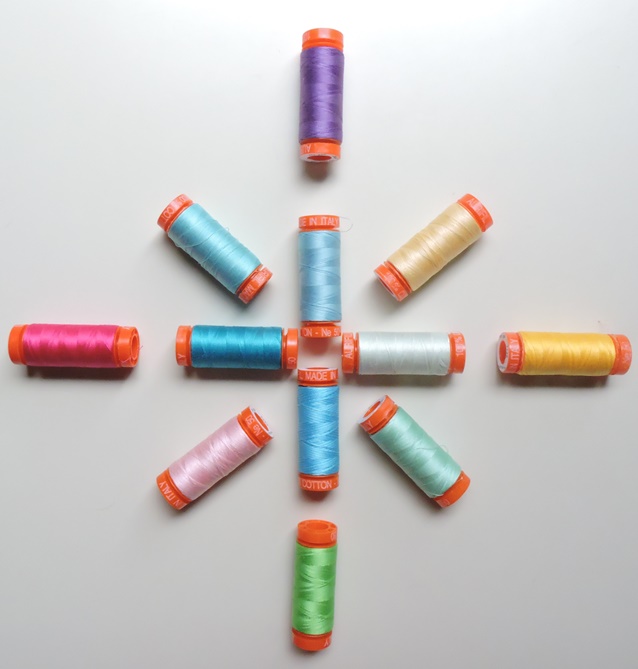 Each month, you get 4 small spools (220 yards) in 50w, and these are the first three months from the outside in. As an international purchaser, it works out to be about $6 per spool, which is a great price to build up a stash of different colours of thread. I don't know about you, but I have a small range of thread colours I constantly use when quilting, but there's always one colour I don't have quite the right shade of thread! Especially when you're quilting smaller objects like a pillow cover.
I used the second month's bundle of thread to FMQ this mandala style on a grey solid. I did a little marking using my Sewline pen a couple of different sizes of bowls to get the circles, and then filled it in. It's hard to tell in the picture, but the soft colours just glow in person! I'm undecided whether to add more, or leave it as-is and bind it for a mini on my wall. I may use some of June's Blue Crush threads to do some more circles in a lighter and lighter thread… We shall see!