Guys, I'm so excited. And nervous. But mostly excited! As I think you all now know very well, I love quilt maths. I love teaching quilt maths. I am a quilt nerd! But do you want to know a secret? Even though I have done several HST tutorials and maths charts, plus writing about maths for Make Modern, I still have to refer back to my blog post all. the. time! Because my brain is far too full already to keep these numbers and formula in my head.
But no more! I now have these beautiful HST math chart printables up on my wall in my sewing space so that I can quickly and easily work out what size to cut my fabric according to what size HST I need. And how beautiful do they look?! That's thanks to Melissa's beautiful graphic design work!
These printables are super high quality. Sized at 8″x10″, they're easy to print at home on A4 or letter paper like I did, but the quality also means that you can print them on special paper or through a printing store and still get a beautiful, crisp image.
Designer's tip: Use Presentation Paper for fantastic results!
The printables come as a bundle – both the alternative and traditional maths charts in one file – and they come in two different designs… for now! So you can choose whichever design suits your sewing space better.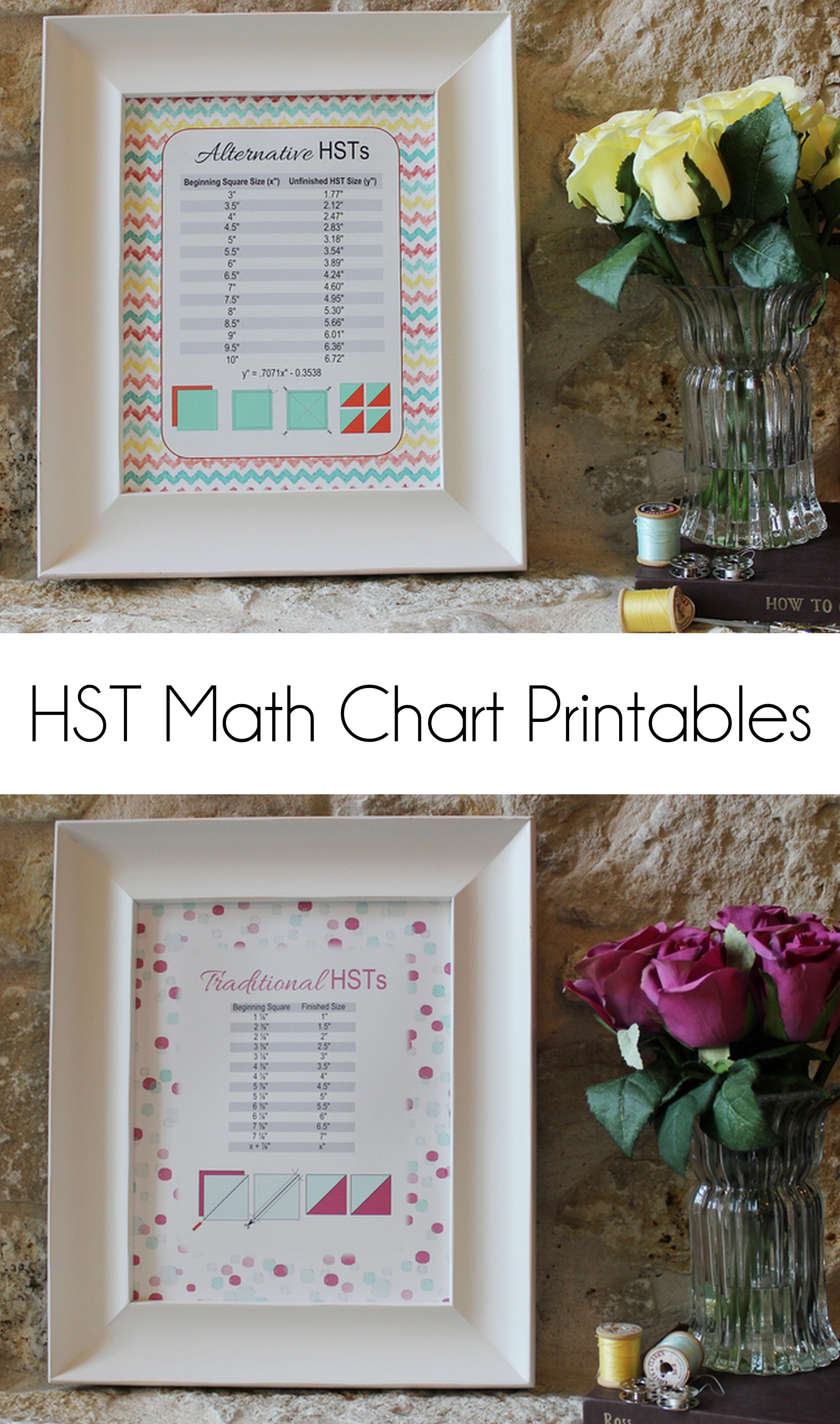 The Blossom collection is sweet and inspired by my favourite colours, with sprinklings of colourful confetti around the chart.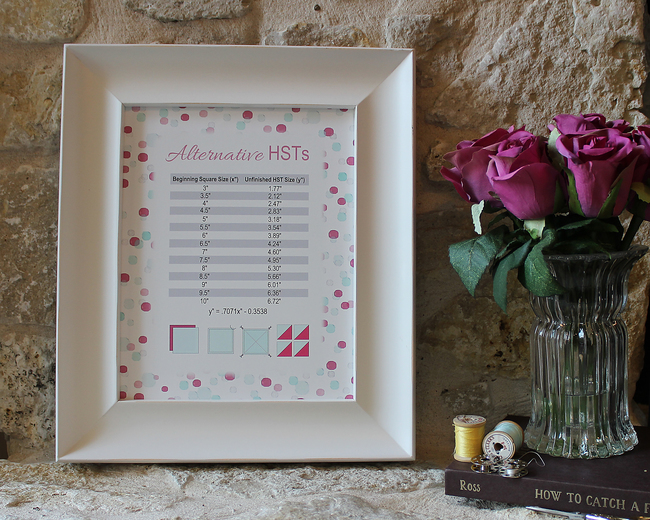 The Sunshine collection is bright and summery, with water-coloured chevrons cheering up any sewing space!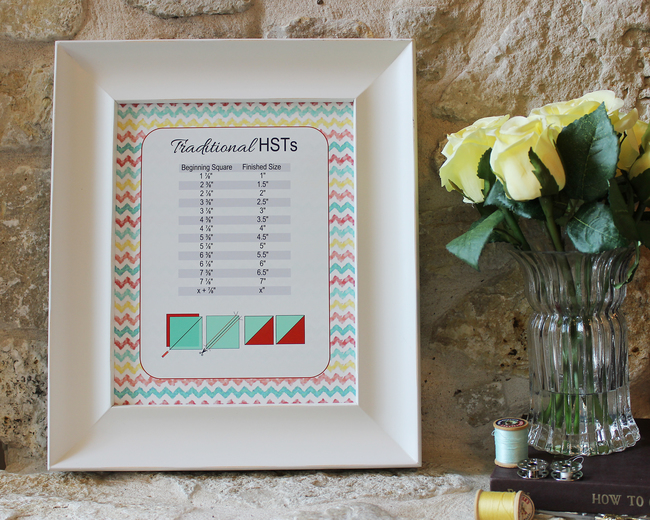 And did you notice the diagrams down the bottom? That way you'll never forget which chart is for which style of making half-square triangles. Plus the formula is included at the bottom of the chart, so you'll be able to make HSTs whatever size you want!
Both sets of HST math chart printables are up in my shop now – at just $2.95, they're a cheap and pretty way to help improve your quilting skills. I'd love to see where you've put them up, use #bhqprintables and @blossomheartquilts on Instagram so I can see!