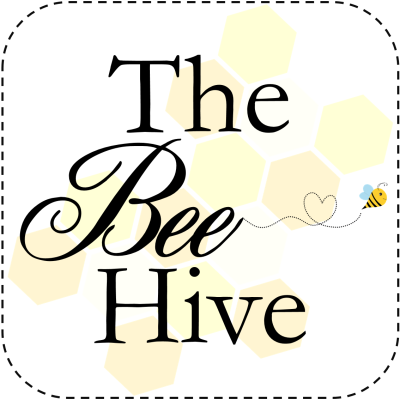 The first block for May is a fun little guy, that offers two layout options, similar to the Star Plus block!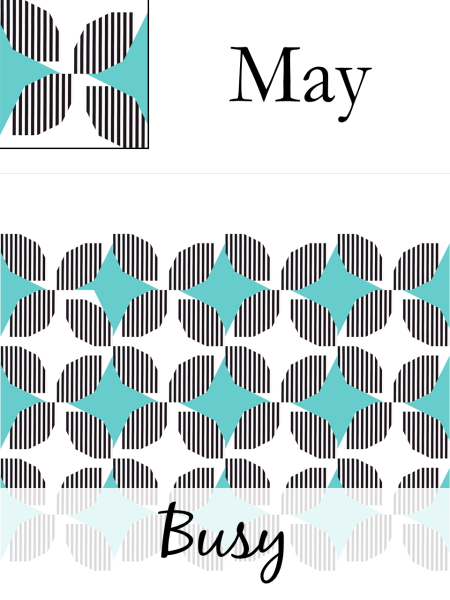 This is a paper pieced block, and uses four 6″ quadrants to make up the 12″ finished block. This is a simple block to piece – only one section repeated 4 times.
What you need
4 copies of the template (print at actual size, outer square should measure 6.5″)
Minimum cutting requirements (cut 4 of each):
Print 1:
A1: 6″ square
Print 2:
A3: 2″ x 5 1/2″
A4: 3″ x 5 1/2″
Background:
A2: 2″ x 3″
A5: 2″ x 4″
A6: 2 1/2″ x 5 1/2″
A7: 3″ x 5 1/2″
Piece each section, using the paper piecing tutorial for help if you need some pointers. I highly recommend that you use a pen or coloured marker to note which sections are the coloured prints – I just circle the section name.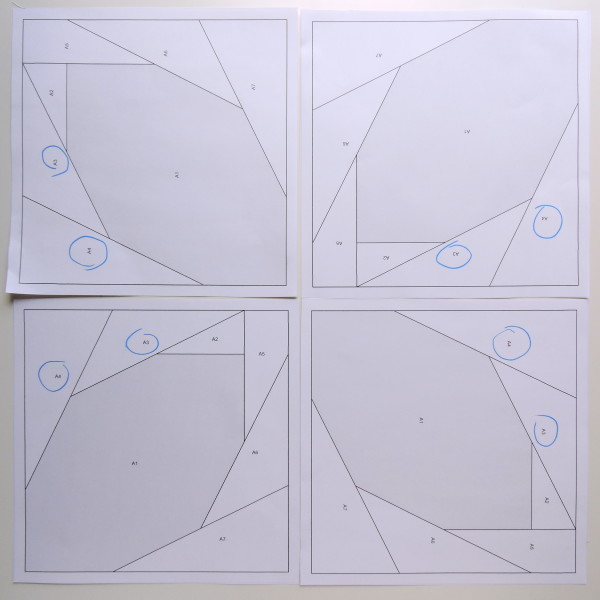 If you are using stripes and want them to align the same direction, remember that each of the pieces are rotated when finished, so lay out each section and baste your fabric on at the beginning (I use glue).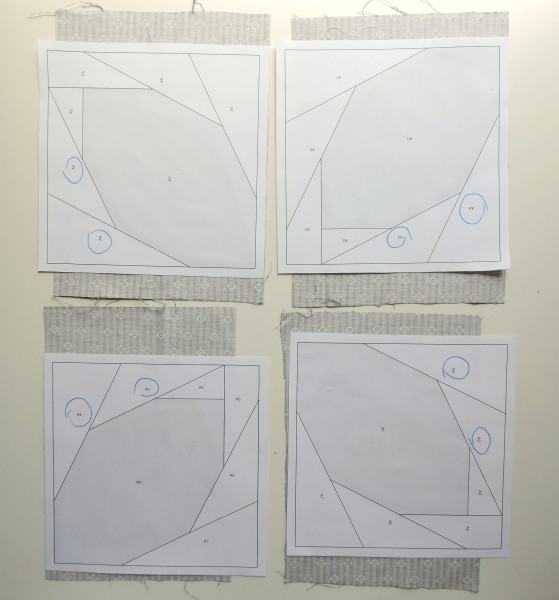 Like the Star Plus block, Busy offers two options should you be sewing this block for a quilting bee – do you make the swirling diamond the feature at the centre of the block, or the petals? If you're putting the block together as a part of a quilting bee, this decision will determine whether the swirling diamond is scrappy or not.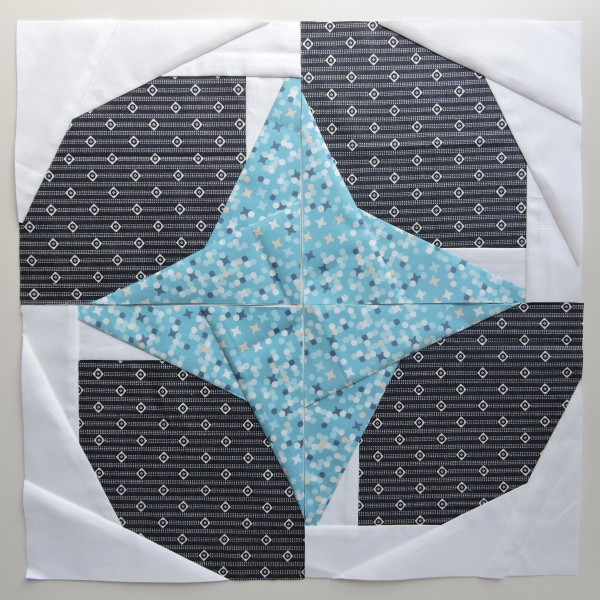 Whichever you choose, this will be a fun and unique quilt!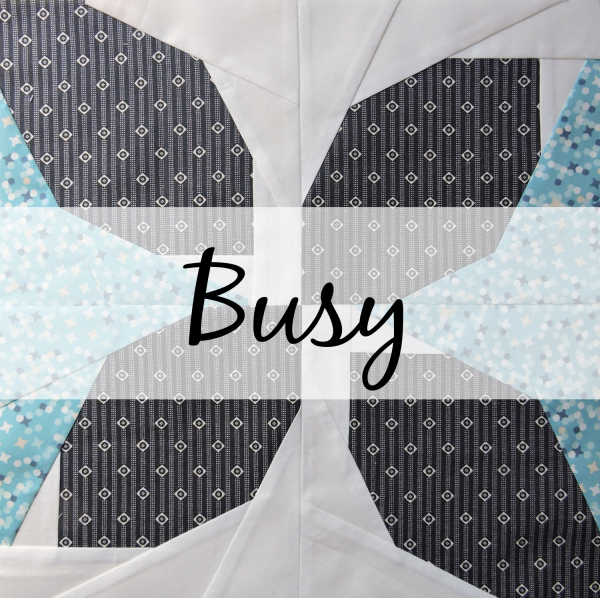 May Sponsor
This month, the beautiful Rita from Fabric Please is offering 25% off with the code BEEHIVE! Simply shop to your heart's content and enter the code at check out. For those who are international (she's in Canada!), she personally calculates the cheapest shipping and will refund accordingly.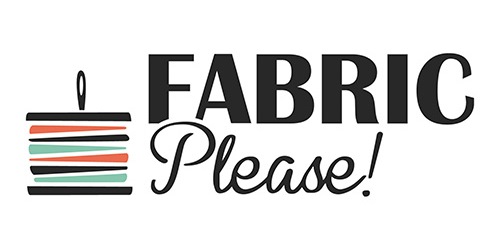 ---
You can find all the block tutorials on the original The Bee Hive post. If you're sharing your blocks or quilts from The Bee Hive on social media, be sure to use #thebeehivequilts and @blossomheartquilts so we can find your awesome work!
If you are in a swarm for The Bee Hive, please see the quilting bee etiquette post for answers to any questions you may have. If it's Busy-specific regarding the block construction, please ask in the comments on this post and I will answer it here so that everyone can benefit from the question/answer.