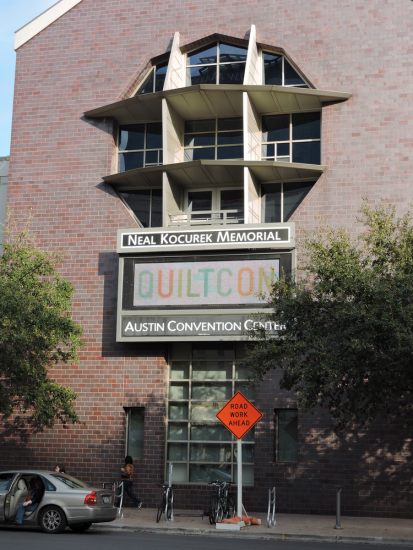 I don't even know what to say for this post. I have so many thoughts, so many feels, I just don't know if I can even put them into words that make sense! But let me just babble for a while and see how I go…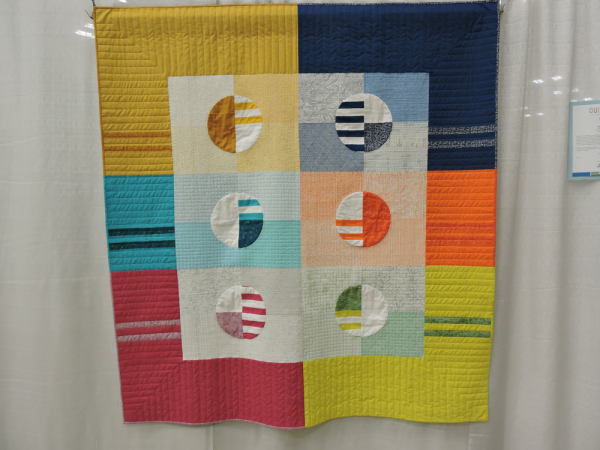 Phased Circles by Michelle Wilkie
Connections
Overall, my heart is so full. Living here in Japan, my whole quilting community experience has pretty much been online other than a handful of catch ups with Aussies visiting Japan for a few hours every few months. It's like those have just been sips, and my QuiltCon trip was the whole giant souvenir cup of the quilty peeps coolaid. Because dang, Yanks, you guys do giant drinks!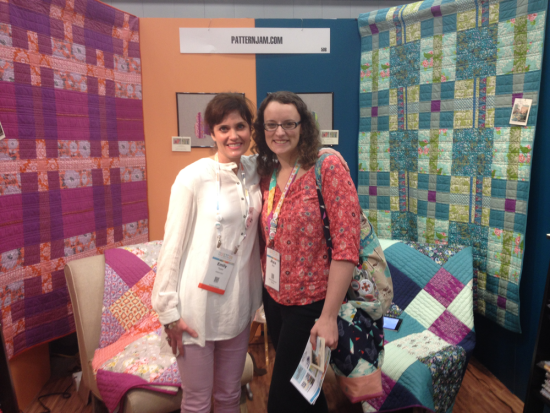 Meeting my friend Emily!
Getting to hang out with Janice for a couple of days, and then a week with Melissa, and The Bachelor texting and bear hugs from Kara, meals with Gemma, Gee's Bend goosebumps and stitching with Casey, so many random chats with Aussie and Kiwis because we're awesome Down Under… so many amazing moments I will treasure in my heart forever. And still not enough time to truly connect with everyone I wanted to!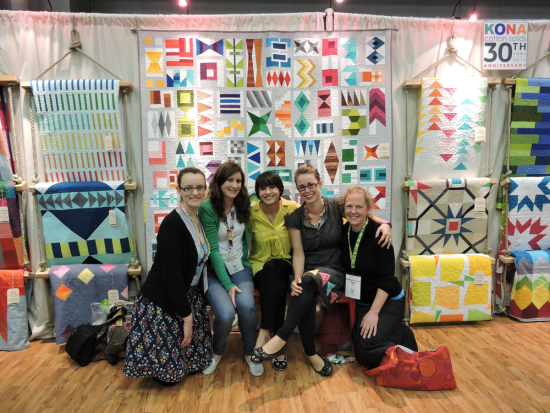 There are just so many moments and people I could mention, but I feel like this photo just sums it all up. This here is 5 out of the 6 girls in my Pinprov Bee group – Janice needs to be photoshopped in! But why is this so special? Because I was able to meet all of my bee buddies this trip. Online meets physical world, and it was just as awesome as it is online.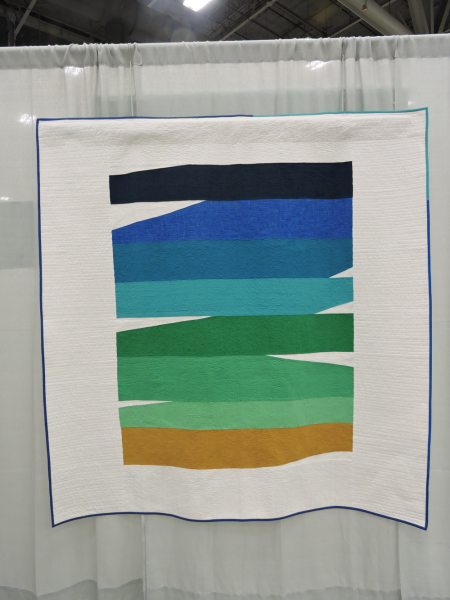 Amazonia by Nathalie Bearden
Workshops
I purposely chose 3 half-day classes so that I could fit in more lectures and shopping and such, and I'm glad I did! Next time though, I think I will choose one full-day class, knowing that my attention span will last that long and to get more of that class-mate-socialising!
Intro to Embroidery with Alison Glass
This time I went safe, choosing embroidery and applique classes to both learn skills I wanted to learn in person so I can do it at home, but also to keep my supplies list to bring low in volume and weight! I did then also choose Yoshiko Jinzenji's class just to sit under her as a teacher, and while the actual teaching was at a minimum because it was fairly simple to do (and follow her printed pattern), I really enjoyed learning her silhouette technique. And using the Janome Horizon machines!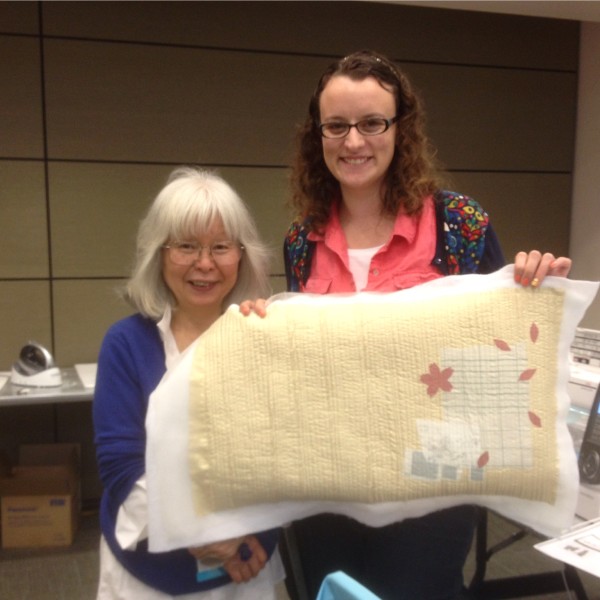 Next time, I want to choose classes that aren't so "safe" – fabric dying for example. Not necessarily something I'd do myself later on at home, but a great experience nonethless!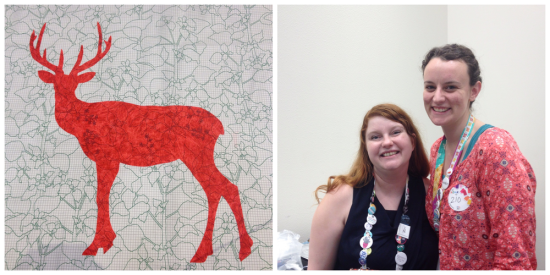 Embroidery Finished Applique with Casey York (embroidery not yet finished!)
Quilt Show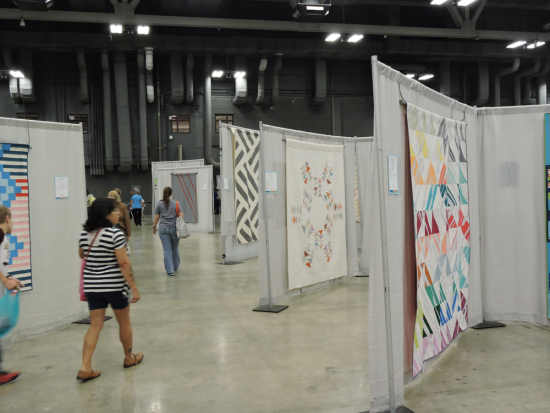 I can now see what kind of quilts get into the MQG shows – modern show quilts. These quilts were made to make a statement, to explore creativity and quilting, to show off a technique. They're not necessarily made for throwing on the sofa and snuggling; maybe one day, but maybe not. And that's ok! I am highly inspired to pursue the experience of making a modern show quilt!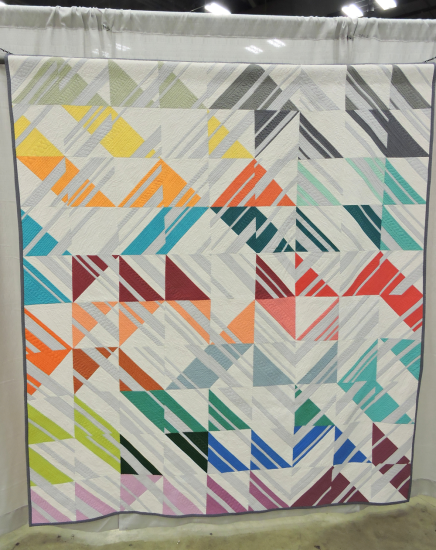 Percolate by Emily Cier
Which is good, because I have come away from the conference crazy-full of inspiration to explore my "artist" side through quilts and try new techniques or designs for no other reason that to create. Up until now, my quilting journey has predominantly been focused on making quilts for others as gifts, or designs that make good patterns for snuggling quilts. Which is still hugely important to me and will keep continuing no matter what! But I now feel like I'm ready to create just for me and my creativity; I've now given myself permission to do so.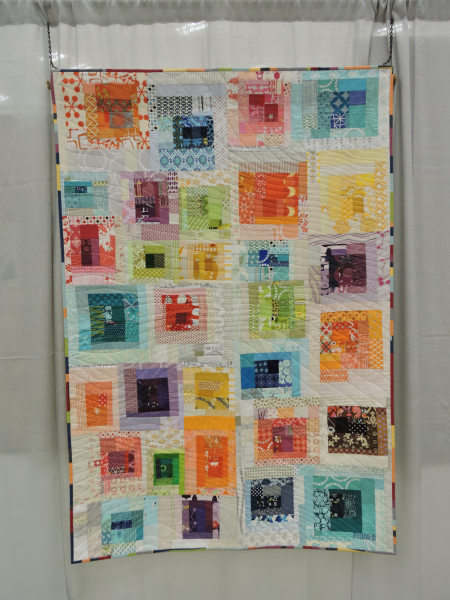 Watercolours – a quilt for do.good stitches, quilted by Natalie Sabik
I particularly noticed that there was a lot of alternate layouts – there were very few "regularly tiled" quilts on display. The quilters that utilised traditional quilt blocks, or any other kind of block, did so by using them in irregular layouts, using negative space to make a statement. Lee explains it really well!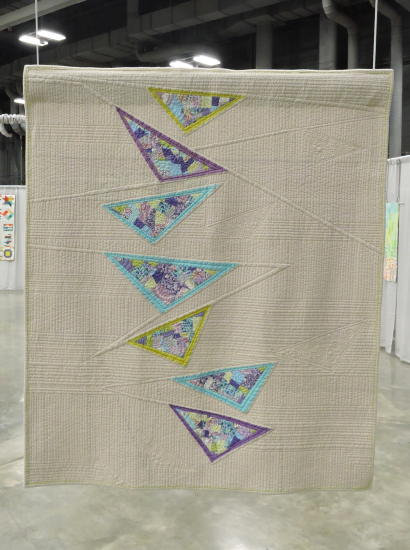 Diving Geese by Krista Withers
I also noticed a large amount of matchstick quilting, whether it was perfectly straight and evenly-spaced lines, or looser lines with a mix of handquilting thrown in too; one direction or a mixture of directions. Even the quilt that won Best Machine Quilting (above) was relatively simply quilted compared to some work I've seen, including in other quilts hung up in the show!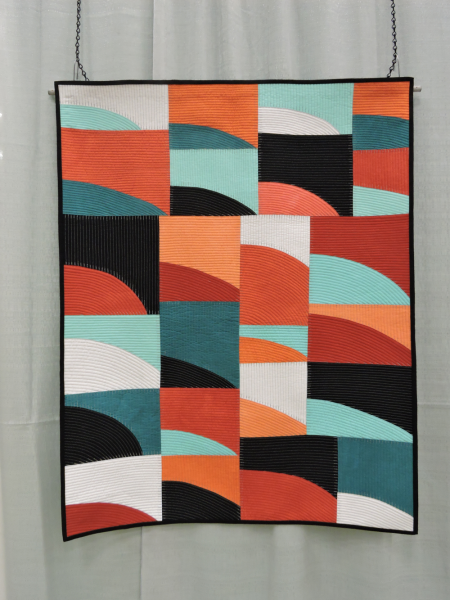 Modern Sunset by Lauren Palmer
You can see a large range of quilts over at Cat & Vee and Cat's thoughts and experiences too.
Final Thoughts and Tips
Just how tall am I?
One thing you notice when meeting people in 3D/person for the first time, everyone is so much shorter than you! Except Heidi and Cat. I'll keep you guys close! I'm 5'11" or 179cm, and looking back at photos, I need to stop unconsciously hunching slightly and stand tall(er) and proud, ha!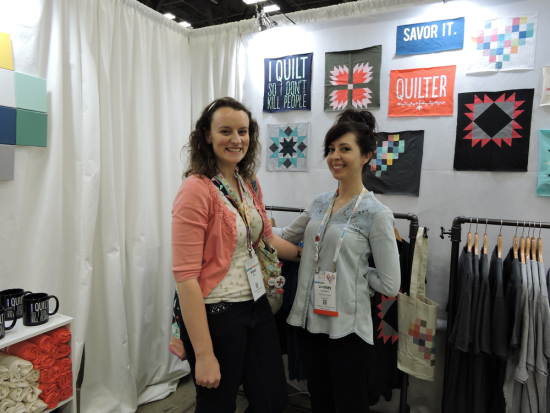 Me, my Bright Sky T-shirt, and Lindsey from Patchwork Threads
Will I go again?
Heck yes! Although Pasadana 2016 would be much more convenient and closer and cheaper, it'll be too close to our return to Australia. So I'm aiming for Savannah 2017 and my husband knows it (and supports it)!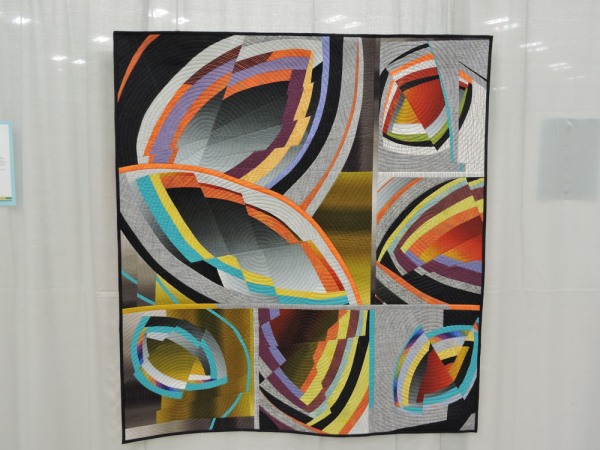 Shifting Impressions by Marianne Haak
Who would I recommend go?
I would highly recommend anyone and everyone to save up and go to QuiltCon if you can! Go with an open heart and an open mind, be willing to learn and socialise and be inspired. You will not regret it, I can guarantee it!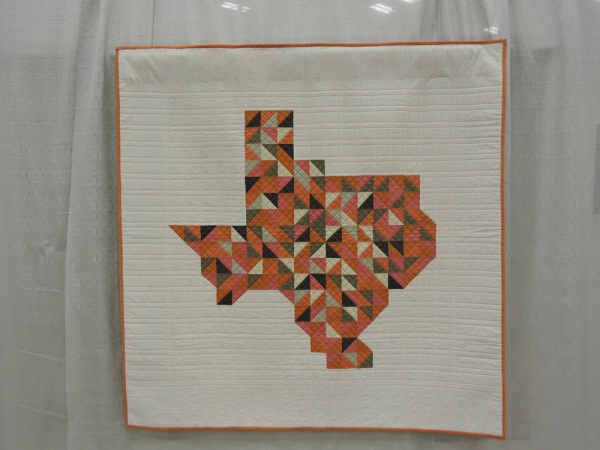 Texas Forever by Corinne Sovey
What did I wish had been different?
Not a whole lot! I think the hardest thing was navigating the quilt show. In one sense, it worked well in the many zig zag aisles so that you weren't having to all be crowding along the same long, aisles. But at the same time, it was hard to navigate to know which corner you had already turned around because you couldn't quickly glance down the row to see if you had already been down there. I missed a lot of quilts because of this! But then again, see "Don't overbook yourself" below…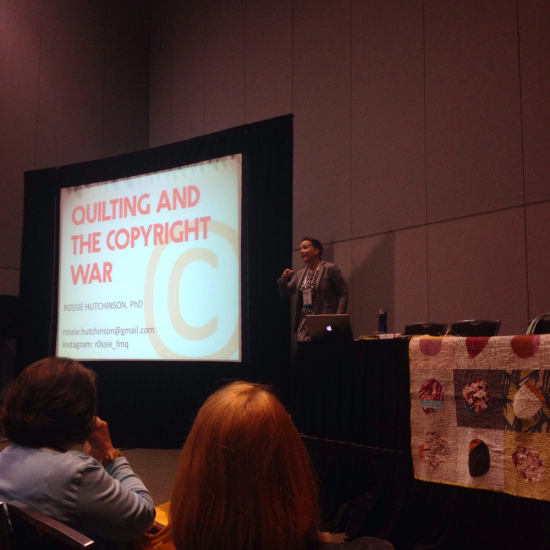 Rossie Hutchinson's lecture
What lessons did I learn for next time?
Don't overbook yourself. I loved 90% of my lectures, but at the same time, I did skip a couple – one to make time for lunch (very important to eat up for energy!) and one because I was simply too full of inspiration already and needed to let it all settle in. Next time, I will carefully choose and space out my lectures and classes so that I have more time to see the quilts and friends and vendors, and for lunch! Note – all day classes have a 2-hr lunch break in the middle.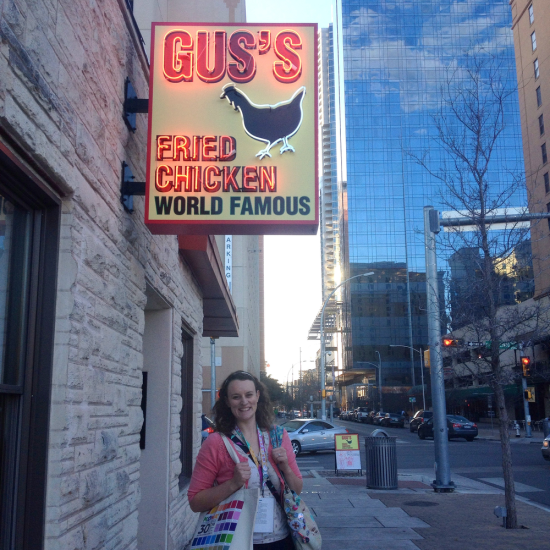 Have a higher food budget than you might think you need. You will be eating lunch and dinner out with friends everyday, and you'll be wanting to try a variety of places. Some will be cheap, some maybe not so! Not to mention Starbucks every morning and/or afternoon 😉 It was definitely nice to not have to worry about whether I could go with my friends or not. And for those travelling from overseas, especially Australia (as that's where I know prices to compare!), soft drinks are crazy cheap and huge and the alcohol is strong (thus needing less…), so your low drinking budget will probably compensate substantially more than you think.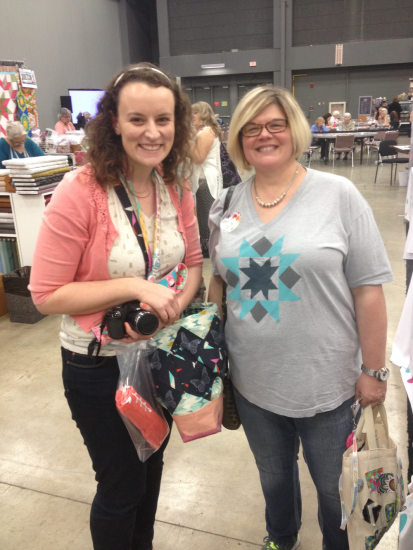 Innocent stranger I pounced on for a photo with her shirt on!
Pack a second suitcase or bring a carry on suitcase even if you don't need it for the trip over. You'll think you won't be buying much, but it soon adds up. Especially if you're planning on doing any shopping outside of QuiltCon too, ie. stopping by a Trader Joe's for two jars of Cookie Butter… Ahem… And fabric does actually weigh more than you expect once you've bought a couple of fat quarter bundles! So either buy extra luggage allowance, or get creative with your carry on! I'll share my haul another day…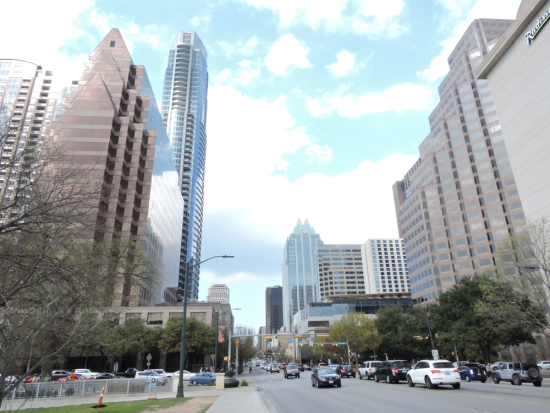 Get out and explore. Most people will be travelling to get to the conference, and many from a long way away. Make sure you get out of the conference centre and explore the surrounding area!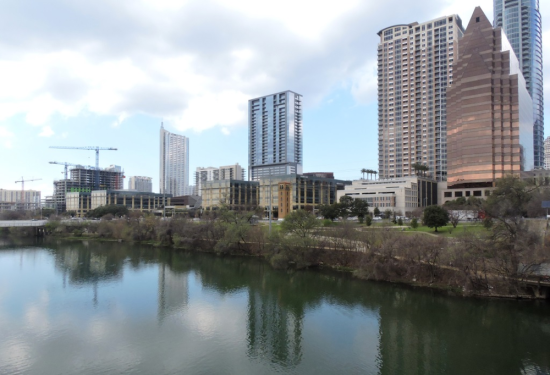 I went for a walk along the Colorado River a little bit, then took a taxi to the Capitol building before walking back along Congress Ave.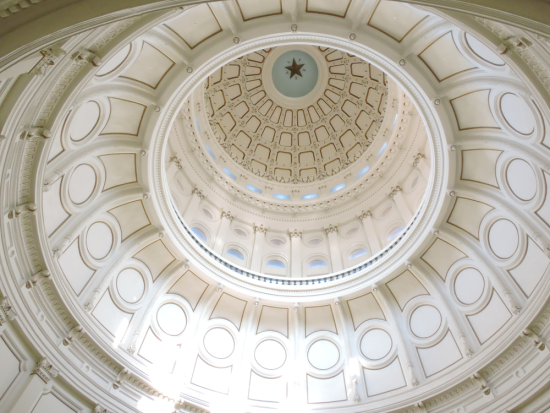 I watched squirrels chasing each other down a tree, I saw locals fighting.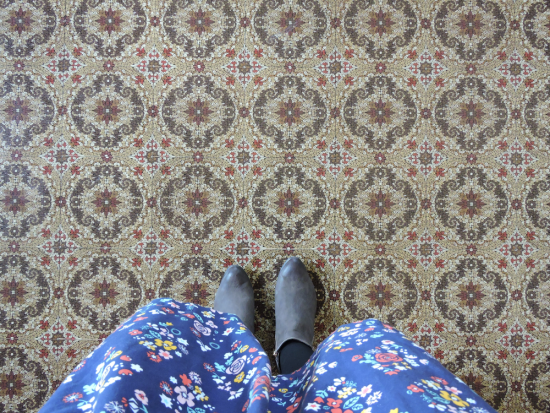 I found so many inspiring tile patterns, I spied interesting colour combinations and shop displays, I found spring…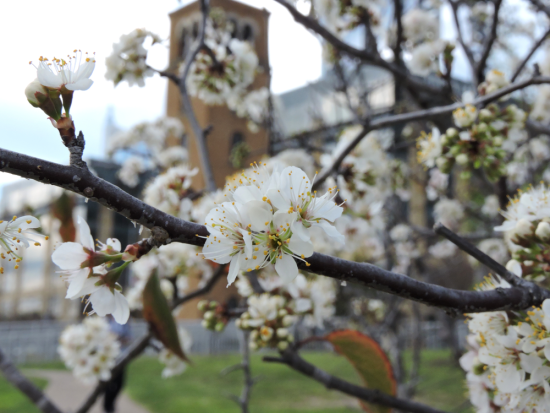 Despite ending the trip with a cold and an ice storm effecting my travel plans, and later catching my husband's bad virus, now that I'm getting healthy (and awake!) again, I still just get such a thrill of excitement when I remember back to all the moments and friends and special memories from my trip. I cannot wait to go back again!