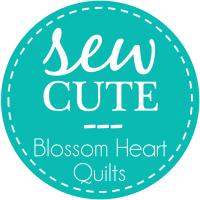 So while I'm away in the US, I've got a couple of fabulous ladies helping out with hosting. They'll be sharing a bit about themselves and their work and I'm excited to introduce them to you.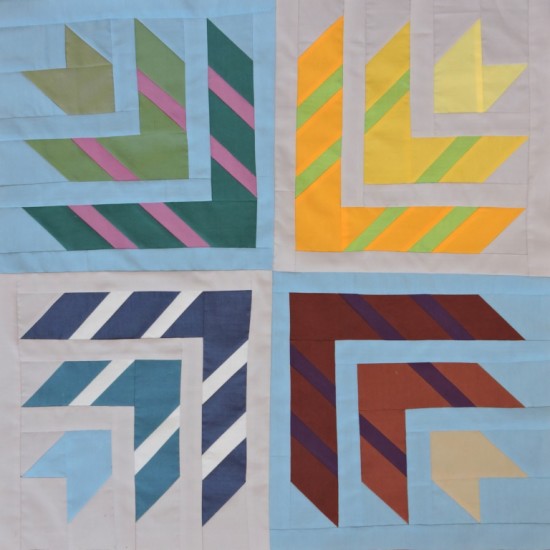 Although my blog hasn't been totally quiet – I posted earlier my Circle Of Life mini quilt tutorial for Oakshott! And now, let me share the incredible Angie with y'all…
Hello! Hello! My name is Angie (of GnomeAngel.com) and I'm guest hosting Sew Cute Tuesday's while Miss Alyce is jetting off to look at amazing quilts at QuiltCon. (Jealous? I know I am!)
For those of you that haven't heard of GnomeAngel.com it's where I write about my love of fabric (you can never have too much), my quilting adventures (it's amazing how hard it is to sew a straight line), share the occasional recipe (chocolate is the only thing to rival my addiction to fabric) and a little about living life in the Capital of Australia (Canberra, not Sydney).
I made my first quilt top in 2010 from a pattern I purchased at a local quilt shop. I had no idea what I was doing and I just purchased fabrics that I liked and followed the pattern. About a year later I made my second quilt top and again I knew nothing and just whacked together fabrics that I liked. I was so green. I knew nothing.
I didn't even know you could quilt on a domestic quilting machine and so I was sending all my quilts to a long-arm quilter (a habit I'm yet to break). She told me that if I intended to keep making quilts that maybe I should do a beginner's quilt course.
In 2011 I took her advice and took a beginner's quilt course and it changed my life. I made the quilt top that would become the quilt for our son (6 years of IVF finally paid off while I was taking that class – I attribute the success to my new love of quilting). That quilt is still one of my favourites and it shows just how effective quilts can be when you start to understand a little about colour, value and pattern.
With the success of the quilting class under my belt I set myself the challenge of making 12 quilt tops in a year (that year also happened to be the year our son was born, nothing quilt like multitasking!). I didn't manage to make all 12 quilt tops, but I came close and it helped me cement my love of quilting.
I'm still primarily a "topper", but I'm starting to quilt more things myself and I'm learning a little more patience for finishing. (Not a lot, I'm still really impatient!)
I love bright, bold, colour but I'm learning an appreciation for subtle. I love fussy cutting (so much so that I started The Fussy Cutters Club on Facebook in 2014). I still consider myself a beginner and probably will for a few more years to come.
I'm currently hosting the Hazel Hedgehog Quilt-a-Long, so if you're looking for a cute way to showcase some of your favourite fabrics do pop over and check it out. (There's pattern and fabric discount codes and prizes!)
I hope you enjoyed getting to know a little bit more about me and seeing some of the things I've made. If you'd like to see more you can check out my Sew & Tell by clicking here or you can read the latest by clicking here. I'm madly truly deeply in love with Instagram, so if you're on Instagram come and check me out and say hi!
Now, let's get down to why you're really here. Link up your latest creations below, be sure to check out (and comment on) some of the other amazing projects being shared and let's all spread the Sew Cute love.
Loading InLinkz ...