Last year, I did a fabric fast for the first half of the year. I had a few exceptions – backing, binding and solids mainly as I don't keep bulk of those on hand – but other than that, it was pretty darn successful and really helped me realise just what my personal, general "philosophy of quilting purchases" is about.
This year, is the lead up to our move back to Australia in early to mid-2016. What that means is a bit of a "lifestyle change" for my stash (the new way to say diet, right?). It needs to lose some weight, build some muscle, and maintain its health all at the same time. Sound tricky? Pretty much. So what does that actually look like?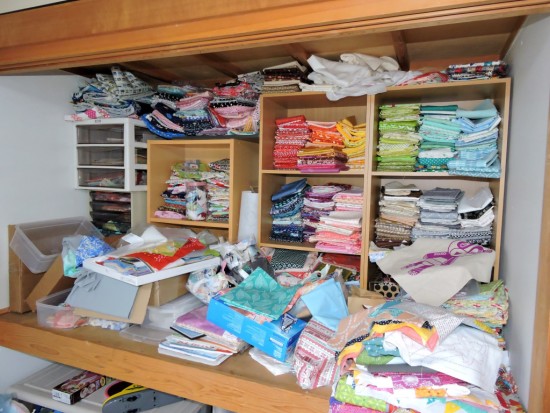 Lose Weight
I need to destash and cull hardcore. Ruthlessly examine literally every print and scrap in my cupboard and kinda-literally weigh up whether it is worth the expense of shipping it back to Australia. We aren't taking back any furniture, and are aiming for trying to squeeze as much as possible into our luggage (4 people x up to 5okg of checked + hand luggage). Sending things back by mail or otherwise is about $10/kg, so while there will definitely be a couple of boxes of (mostly my) stuff being sent, I need to curate these boxes very carefully! First up on the list to cull are my scraps and my novelty/multi-coloured prints. I love them, but I just don't use them!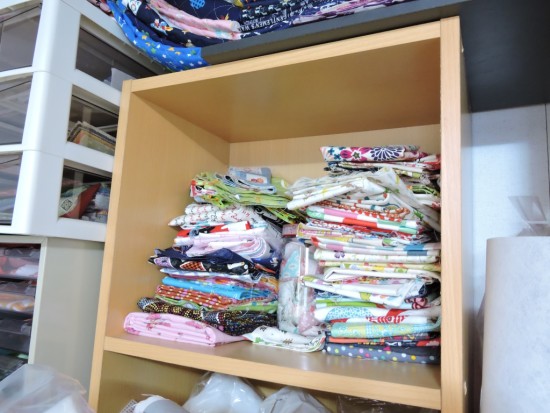 Build Muscle
I predominantly use fabrics by colour and shades of colour. I prefer prints over solids, but I like them to read very strongly as one colour. I am also pretty fussy about what "texture" the prints bring to the quilt design. So I want to make sure that any new purchases of the year *coughQuiltConcough* add strength to my stash and support my quilting needs, rather than just be there for pretty.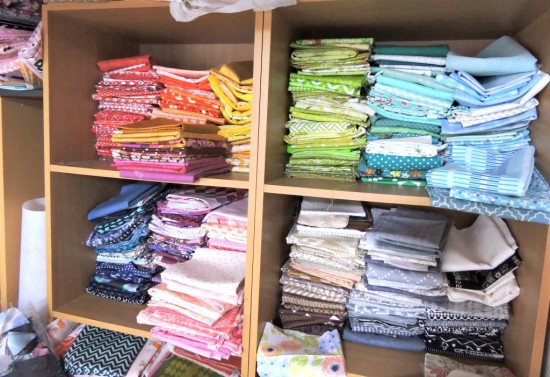 Maintain Health
Maintaining the health of my stash continues on from building stash muscle. While I will be ruthlessly destashing, I don't want to end up with an anemic, measly stash that doesn't work for me. I will continue to add in colours and shades when I need to top up; I will continue to buy those unique shades and hues of colours that add depth and diversity to my stash.
Cheat Days
Every lifestyle change/diet needs its cheat days to make your really appreciate your new ways and to not be too restrictive. QuiltCon is my biggest cheat day for sure, with Aurifil and a Bloc Loc ruler or two highest on my shopping list! I acknowledge that there will be some prints that I just need to have for no rational reason and I will let myself indulge carefully and wisely.