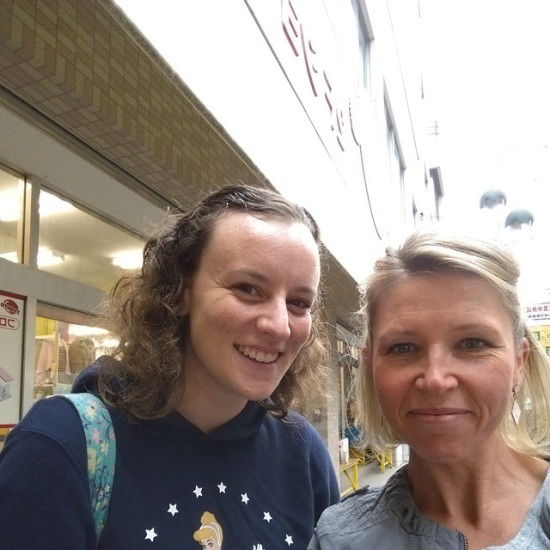 For those following along on Instagram (@blossomheartquilts), you would have seen my Wednesday jaunt to Nippori Fabric Town with the fabulous Ms Midge! Midge is one of my Wombat Stew bee gals, and I really love her work. She's got similar tastes in fabric and design, which made shopping with her so much fun!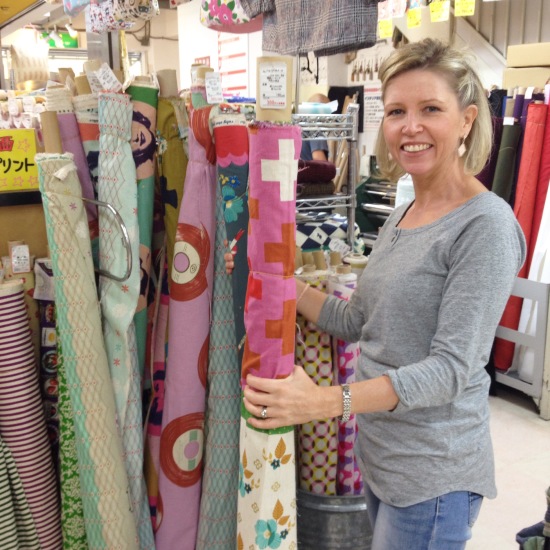 The first port of call for any trip to Nippori should always be the 5-storey Tomato store. First floor is bargains galore. Like this array of 150/60″ wide Melody Miller. We stocked up on some quilt backs from this tub!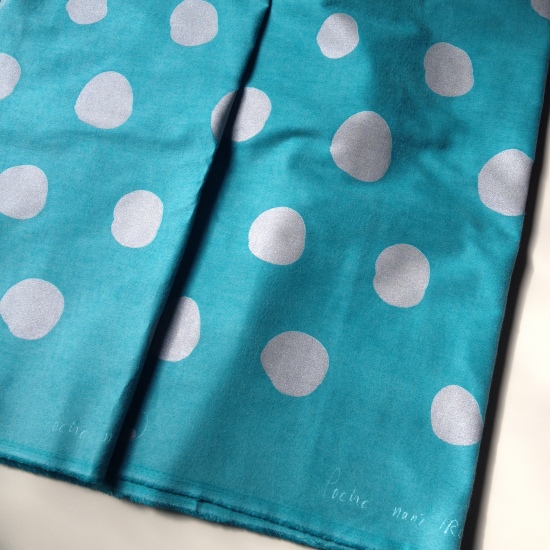 Second and third floors are trim and dress fabrics and bright, neon fur fabrics… fourth floor holds all the Japanese fabrics like Echino and kawaii and licensed. Most of these are full priced, but hunt around the corners and you'll find some good bargains. Like this delicious Nani Iro brushed cotton that is perfect for my Bright Sky quilt backing!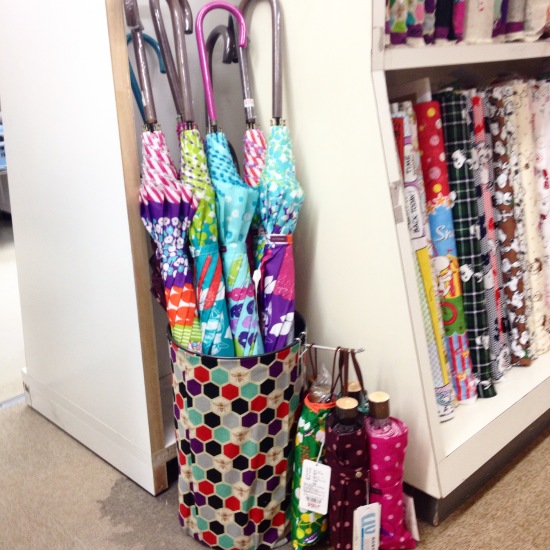 And even Echino umbrellas!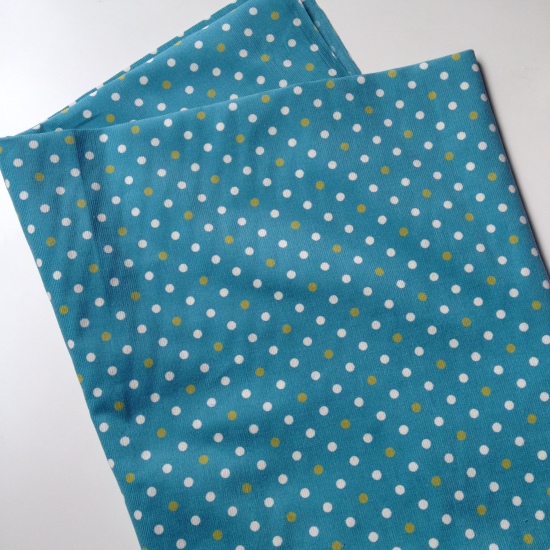 Towards the back, you'll find the rolls of indigos and other traditional prints. There's also a few shelves of adorable corduroy and fleece! I picked up a metre of this to try and make some pants for my daughter.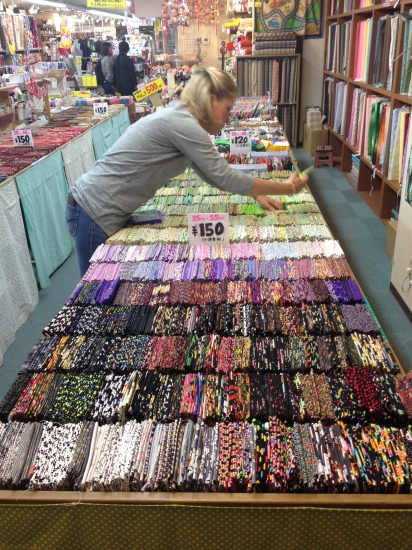 Head on up to the fifth floor for all the American/international cottons. We're talking Moda, Anna Griffin, Amy Butler, Cotton + Steel, and loads, loads more. Starting from 980 yen per metre up to 1380 yen per metre (min. 1/2m and then sold in 10cm increments), plus fat eighths and quarters arranged in colour order… I think we spent at least an hour just there?!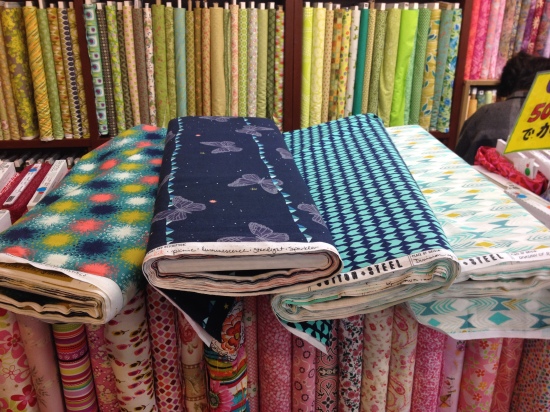 We had quite the collection of bolts and precuts stacked up in one corner, or in my case, spread over other bolts making a pull for a new bag… Mmm, Cotton + Steel deliciousness!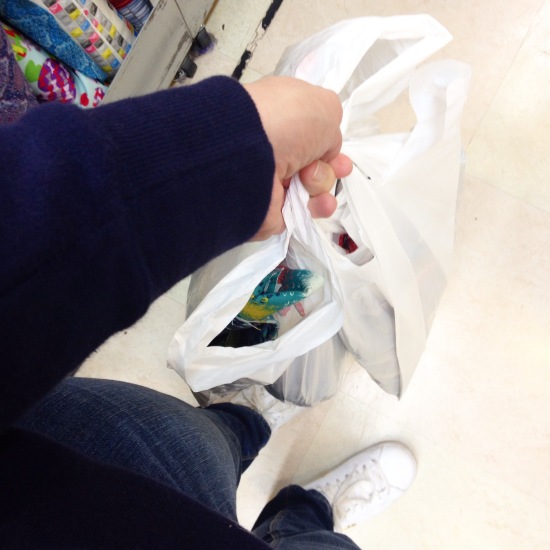 All up, I bought over 15 metres of fabric – although 5m of that was for a Japanese Colour Club print!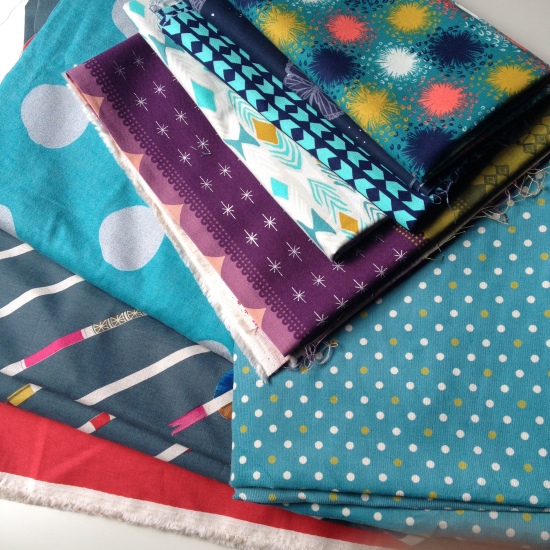 And all of this is for a purpose, not "just because". My fabric purchasing has matured quite well! The wide Melody Miller arrows is for a quilt back too, and the purple Melody Miller stripe…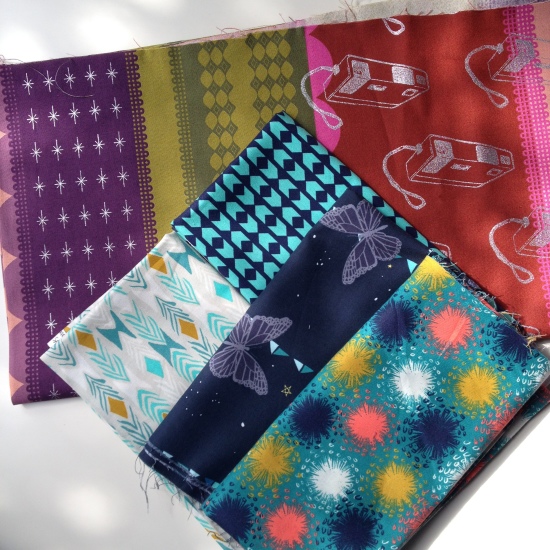 … Is to be cut out from the rest of that print to go with my Cotton + Steel for the bag. But for only $4/m, I'm more than happy to cut up a metre of Melody Miller Ruby Star Sparkle just for that stripe… I KNOW.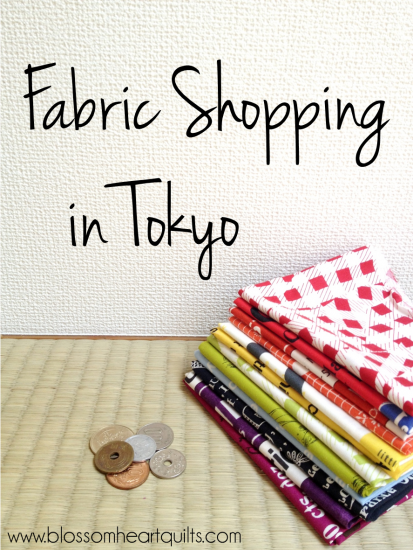 If you're ever in Tokyo for fabric shopping, be sure to check out my best tips and places to go fabric shopping in Tokyo, and I've even shared a few vocab and money pointers to ease the way!