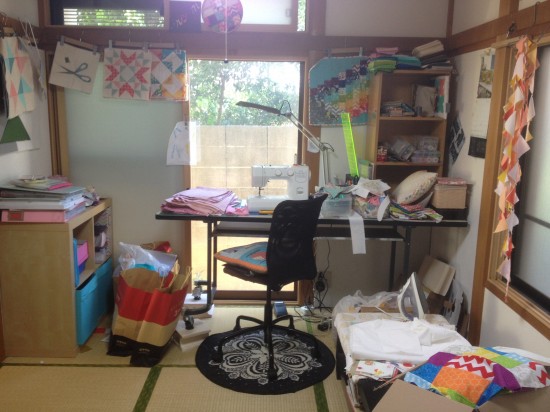 Just over an hour ago, I dropped my kids off for their final day of summer vacation care at their preschool, and my list to do is a lot longer than the time I have! First off is to make some kinda of headway in clearing this space up a little. Yes yes, I know, it's definitely not the worst messy sewing space you've ever seen, but for me, all those piles just stress me out and clutter my mind up. As I mentioned on Instagram yesterday, it's the current trend to embrace the mess because it's a sign of just how creative you are due to the utilisation of such a creative "organisation" system. Well, while some people said this must mean I'm not that creative then (not messy enough, ha!), it's all relative. For me, this is too much. Just look at the threatening avalanche to the right of my machine!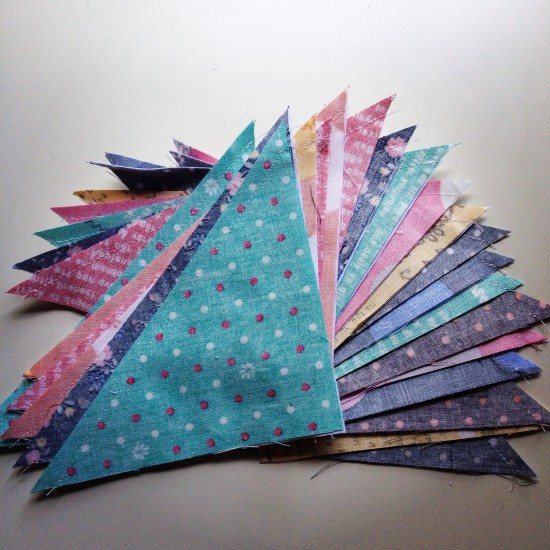 And then I have to do a whole bunch of cutting to continue making some large flying geese that will be leaving me with a large pile of HSTs like these. I'm predicting an increase of three- or maybe four-fold in the size of this pile.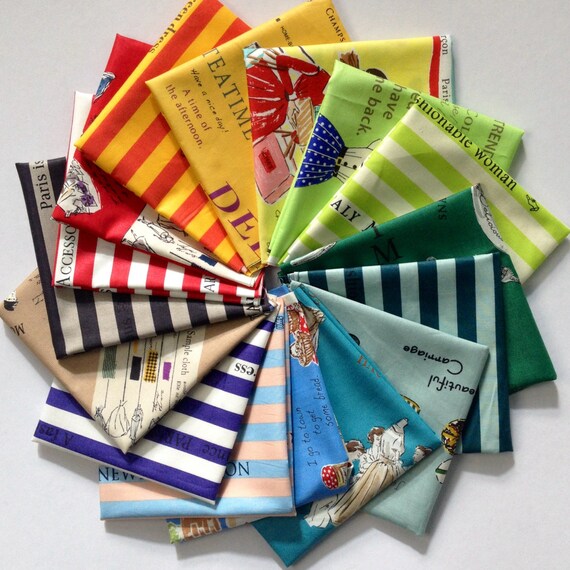 Also, the super lovely Adrianne at On The Windy Side is currently hosting a giveaway for a bundle of Suzuko Koseki fabrics from Polka Dot Tea fabrics. I feel too weird entering, considering the fabrics are from here in Japan, so instead I shall tell you all to go enter instead! And check out her awesome profile pic with the rhino dress!
Did you know there's an Australian WIP Wednesday now? Oh yes, Aussie Aussie Aussie!