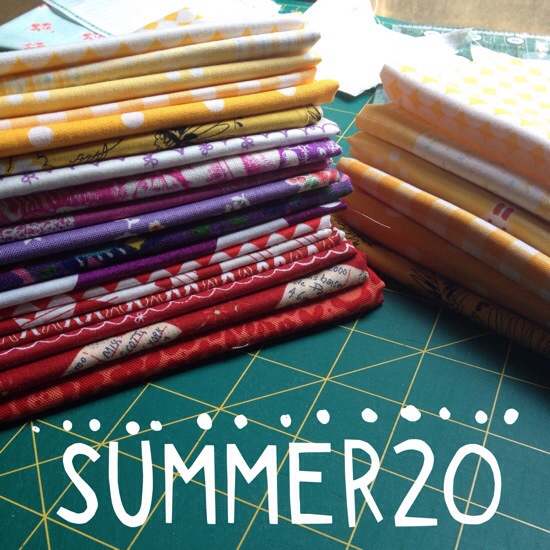 After having had 3 months of preschool days to myself, it is now summer holidays and both kids at home for 6 weeks! Between day trips and pool dates and trips away, it was easier to just get 6 fabulous Sew Cute-rs to pitch in and help guest host this summer to make sure things run smoothly and consistently. Today we have my friend Rachel – a fellow contributor at And Sew We Craft and host of the Aussie WIP Wednesday! Don't forget there's only a few more days left to pick up your favourite Japanese fabrics from my Etsy store before I close down – use SUMMER20 to get 20% off everything.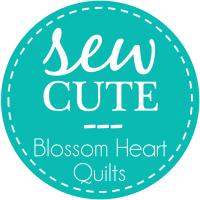 Hello! I'm Rachel, and I blog as Little White Dove about all manner of crafty things, as well as blogging for And Sew We Craft. I love social media – you can find me on Instagram, Pinterest, Twitter, and Facebook. I'm a bit unfocused in my crafting, so my blog is an eclectic mix of sewing, art, crochet, creative writing and baking. If you can create it, I'll have a go at making it! I'm excited to be guesting posting here for Alyce today, and sharing a super cute little project I've been working on with my little girl lately.
This project has been in the works since before the holidays. Every week at dance class, Butterfly gets a sticker at the end of the lesson, and every week after dance class, we have tears when she climbs in the car and promptly loses it. Both the sticker, and her ability to form a rational repsonse to it. So I decided we needed to do something about it, and suggested we make her a sticker book, thinking I could find some cute paper in my stash and have something bound that afternoon. "I want a mermaid book please mummy!" was what I got instead. Of course you do, dearest Butterfly of mine. So as the baby slept, we sat together, pencil in hand, and she hovered over my shoulder as I sketched out a little mermaid. With the tiny art director's approval, we traced it onto some vliesofix, and scrambled through my fancy fabric stash to find the peices to put her together – quilting cotton for skin, satin for her tank top, organza for the skirt, taffeta for the tail, and some shot silk for the background.
The pieces were all machine appliqued in place, before gathering some organza and using a wider stitch to attach it and form her waistband in one go. I then used some yellow thread to free-hand machine embroider her hair on, free-handed in her eyes and mouth and the background details, and used a scallop style stitch on my machine to add "scales" to her tail. The necklace was made by hand stitching beads (as selected by Butterfly) into place. Once I was happy with the detail, it was just a matter of fixing it to a scrap bit of book board, ready to use as a cover for a ridiculously flash dance class sticker book.
It was a hard job looking through last week's project to pick just three to feature – you are all far too clever, and my mind is overflowing with inspiration!
Janet at Simply Pieced shared this gorgeous colourful quilt she's finished.

Do I need to explain why I chose this one? WOW.

And this little card wallet that Kelly shared is so sweet:
What have you been sewing this week? Be sure to link back here and visit some other linker-uppers, and if you share on Instagram, use #sewcutetuesday to help us find you!

Loading InLinkz ...