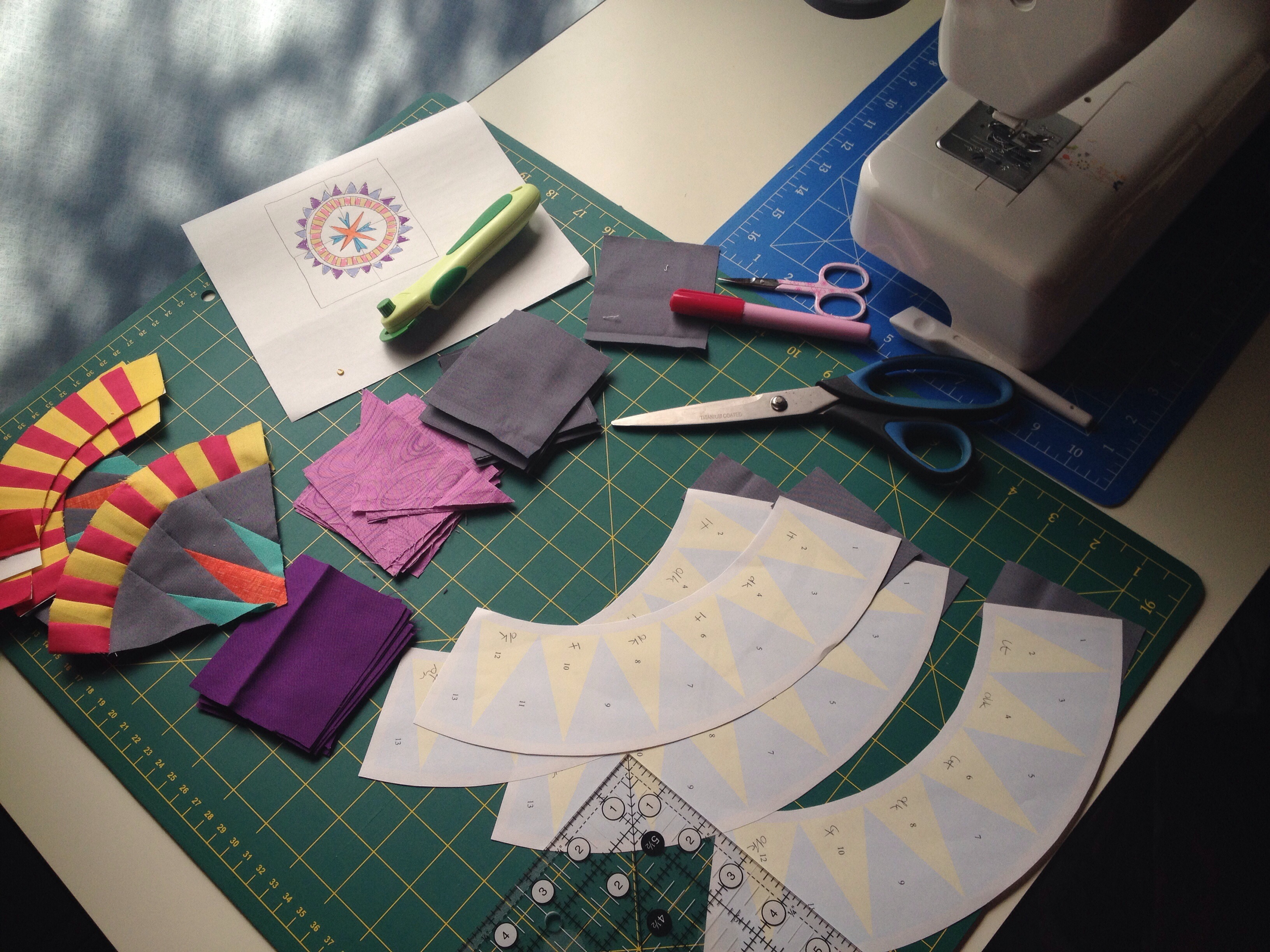 This has been the state of my sewing desk this week, as I've slowly plodded through Gemma's New York Beauty block for Wombat Stew (February… not that anyone's keep count?!). Thankfully each arc is easily chain pieced, and I even tested out sewing a centre segment to the first arc with much success!  The pink and yellow arcs are nice and bendy/stretchy to get a smooth curve seam. Next up are the purple triangles – the fabric are cut all ready to chain piece, so it shouldn't take too long to come together.
I also need to finish her Pin-prov Bee row, which just needs another 20″ or so of piecing to come up with. But these are triangles and strips, so it won't take too long once I've finished this block.
Linking up to ALYOF!