Oh yes, more Japanese preschool bags! I really actually enjoy making these – each set is different in sizes and requirements. For example, this set also needed an apron, a cooking hat and a mask!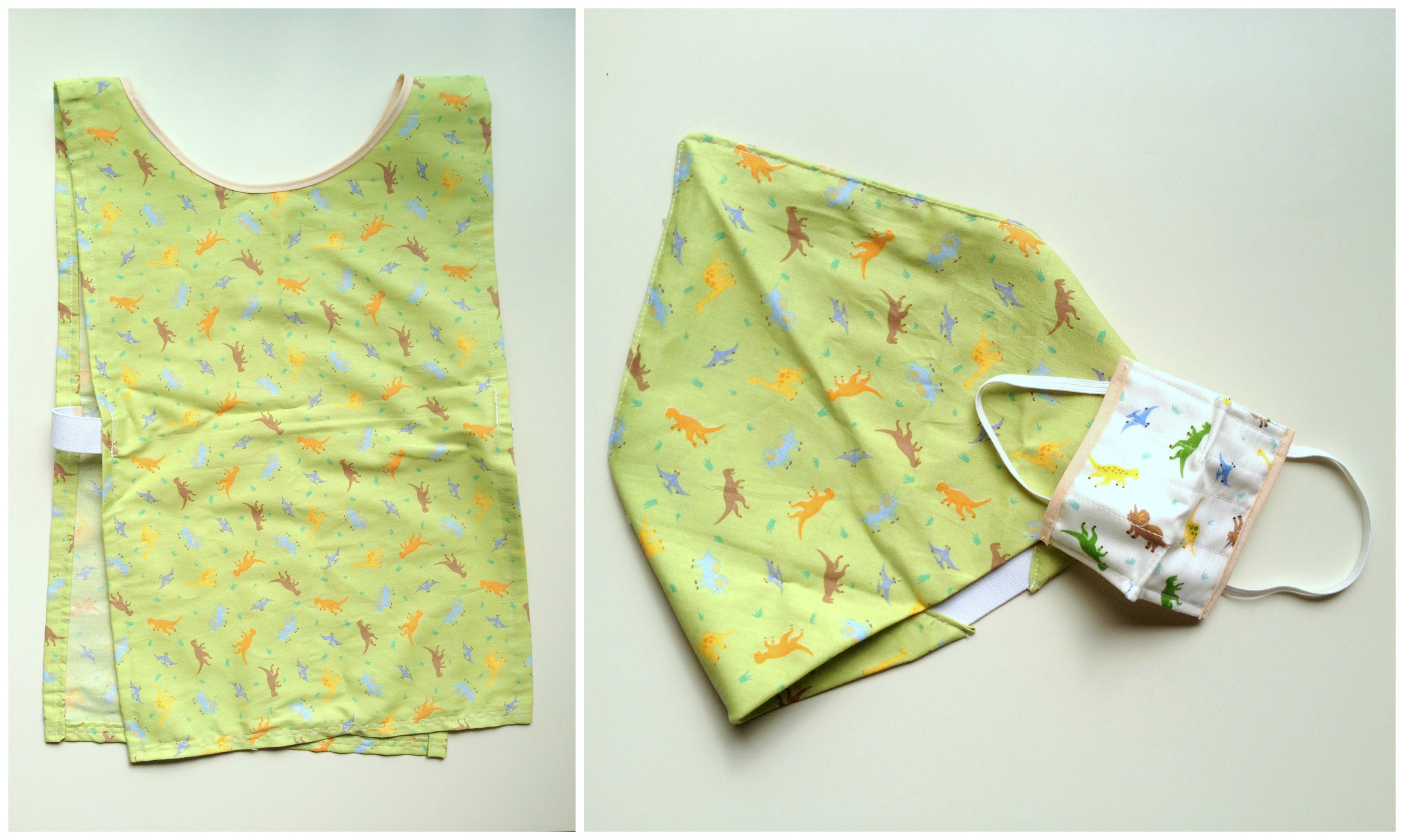 I was scared of this apron. At first I thought I was going to have to make an "art smock" type, but then I saw photos of a mutual friend's apron and it was like this. Ok, this I can do! Funny confession? I used a plastic Ikea kids' plate to get the neck shape. But it worked well!  Add some bias binding tape, hemmed edges and some 1″ elastic and voila! The matching hat was quick and easy too – large square of fabric, sew into a triangle, add some more 1″ elastic. The mask I just made up as I went and it seems to have worked out.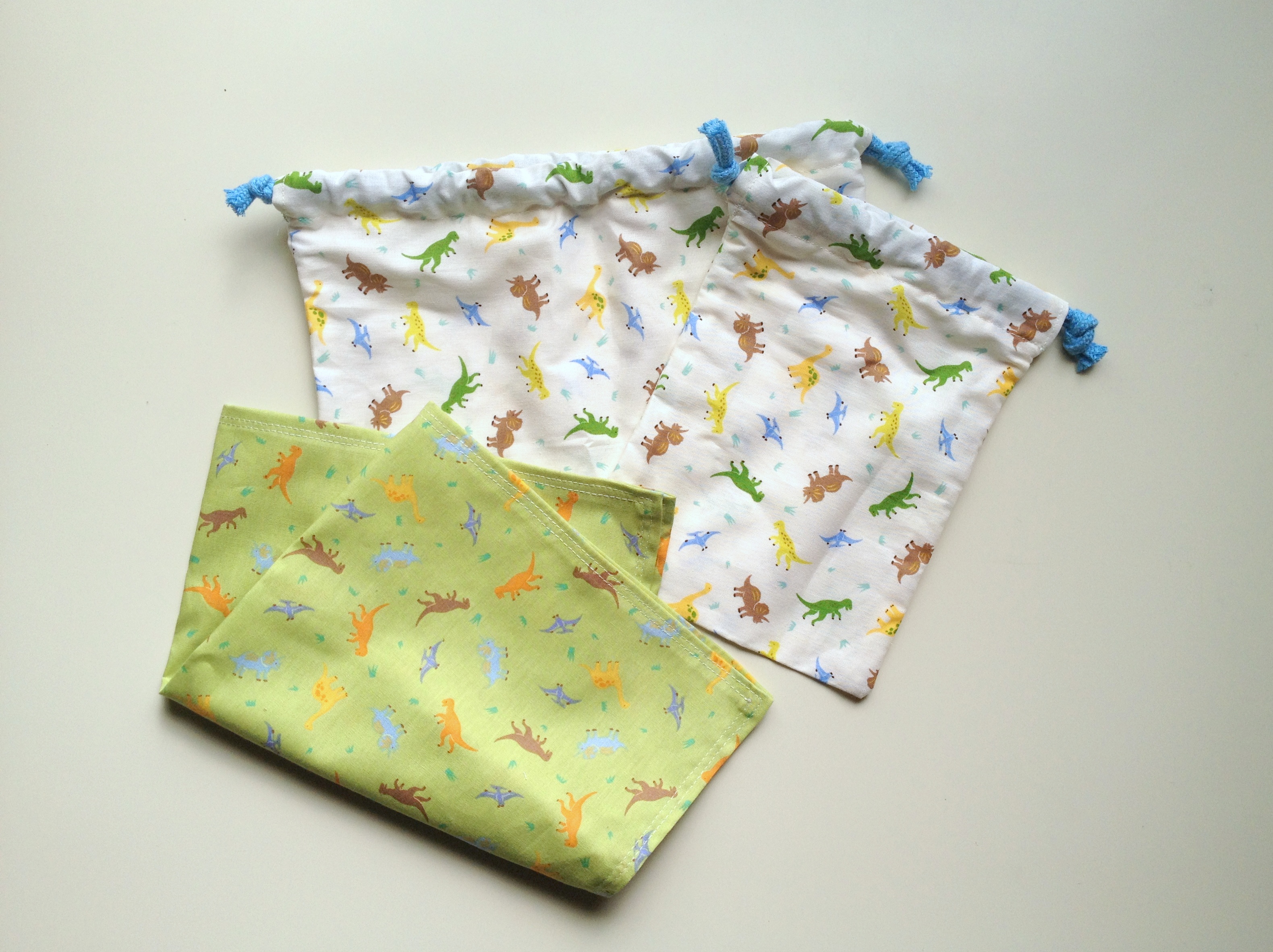 More basic drawstring bags for bento and a cup, plus a lunch mat.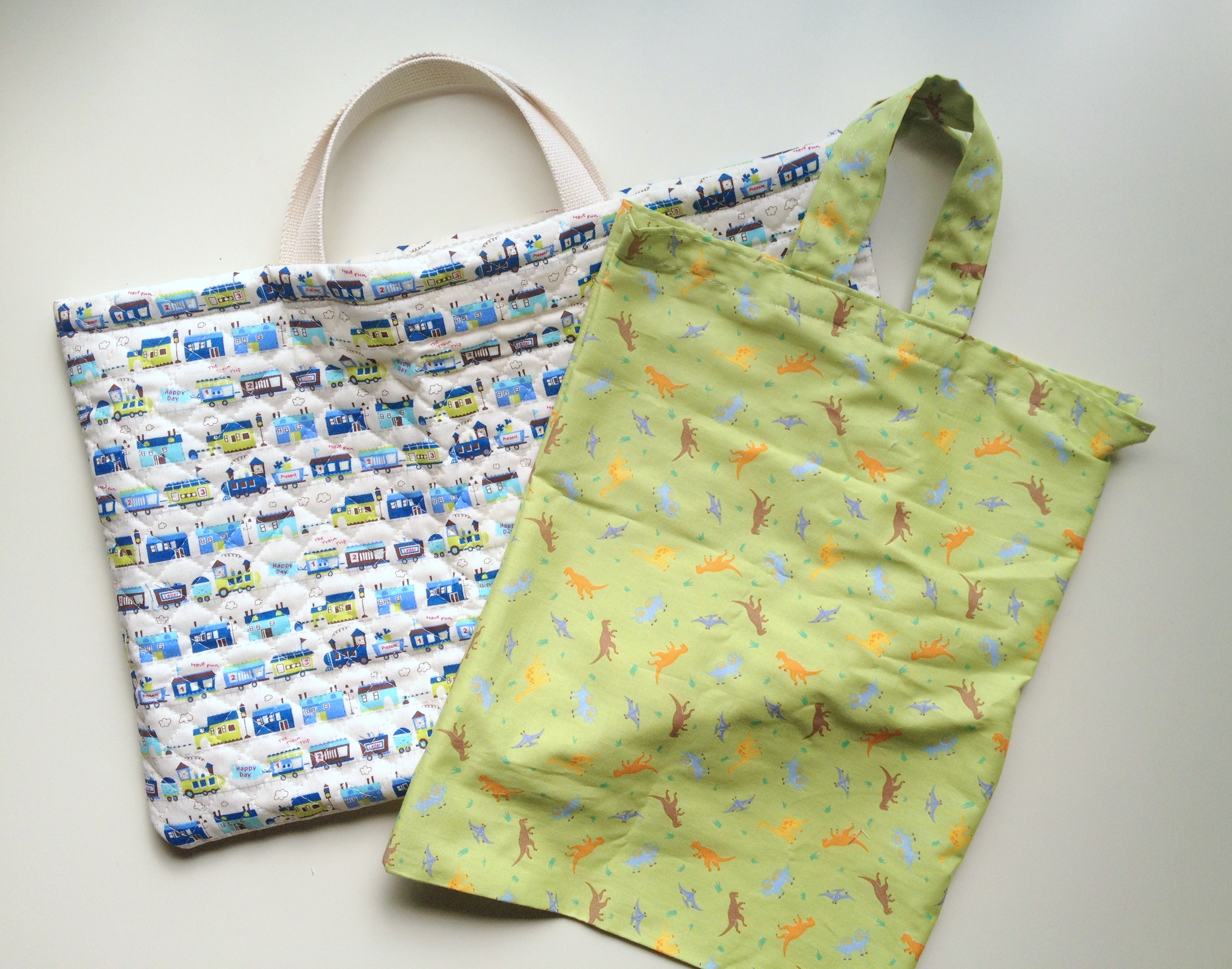 Another book bag and a large laundry bag for holding spare clothes, that has since had drawstrings added that I picked up on my way to the drop-off. This book bag gave me the fright of my life whilst attaching the handles! Double layers of this thick handle and a triple layer of the pre-quilted fabric is apparently too thick for my machine and caused my needle to skip to the side (like when doing a zig-zag stitch) and bend and snap!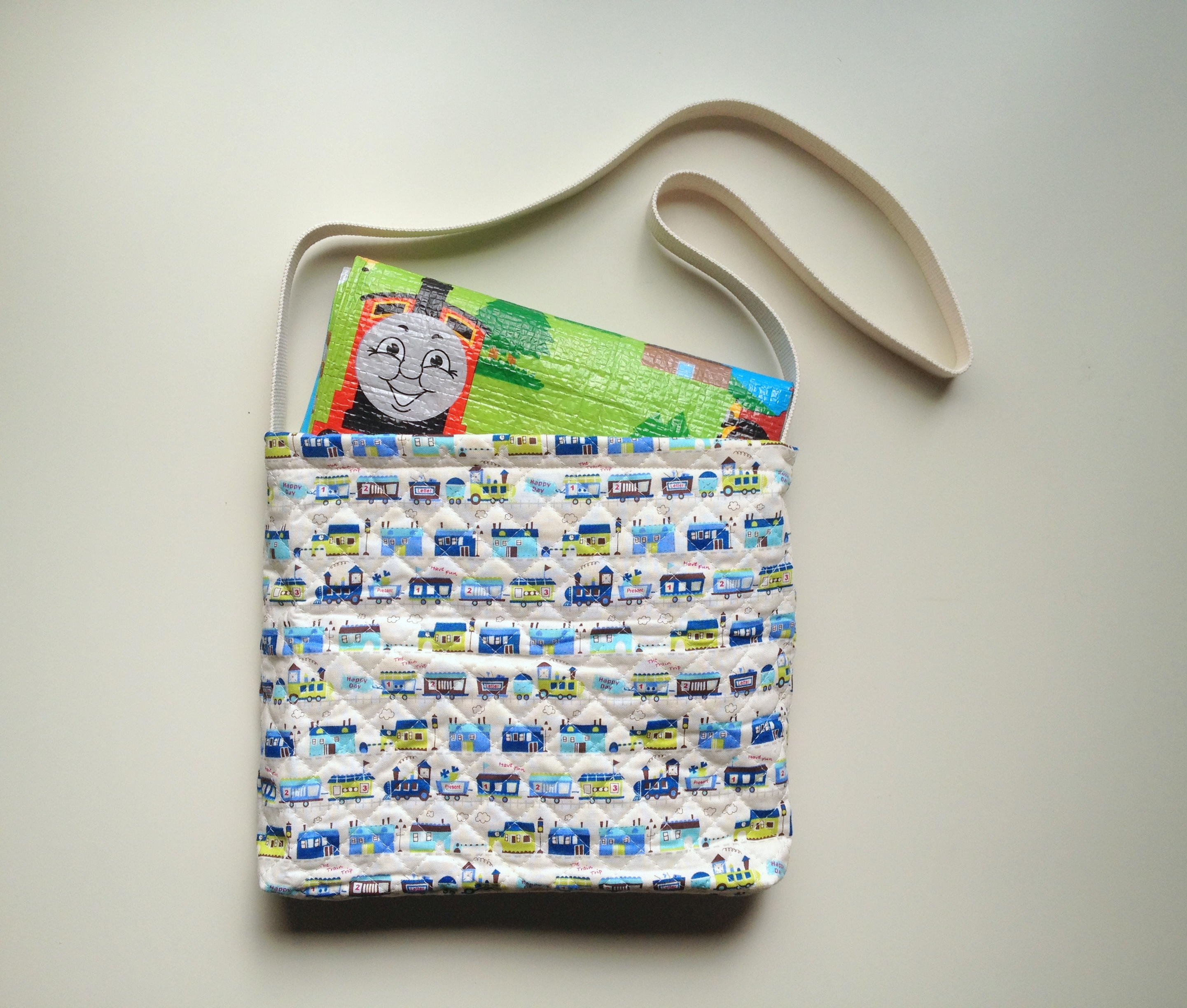 The other new item for this set was a bag for a 'leisure sheet' – a plastic mat used for picnics. It needed boxed corners and more of that darn handle, this time not doubled up! I think this one was my favourite to make – so quick!
Now to get to work on Isabelle's bags, plus a set of daycare futon covers for another lady, and a book bag for my good friend, with another potential set of Japanese preschool bags order coming next month! Loving this – working with new fabric each time, different designs and items… I like the change!
Hurray, that's one off my ALYOF list!