Last year I was on a roll, sharing each month's lot of blocks from various bees and BOMs, but then it just dwindled off and I got distracted. But let's start the year off on the right foot, 'mk? And play a little catch up because there's some blocks I'm pretty proud of from last year!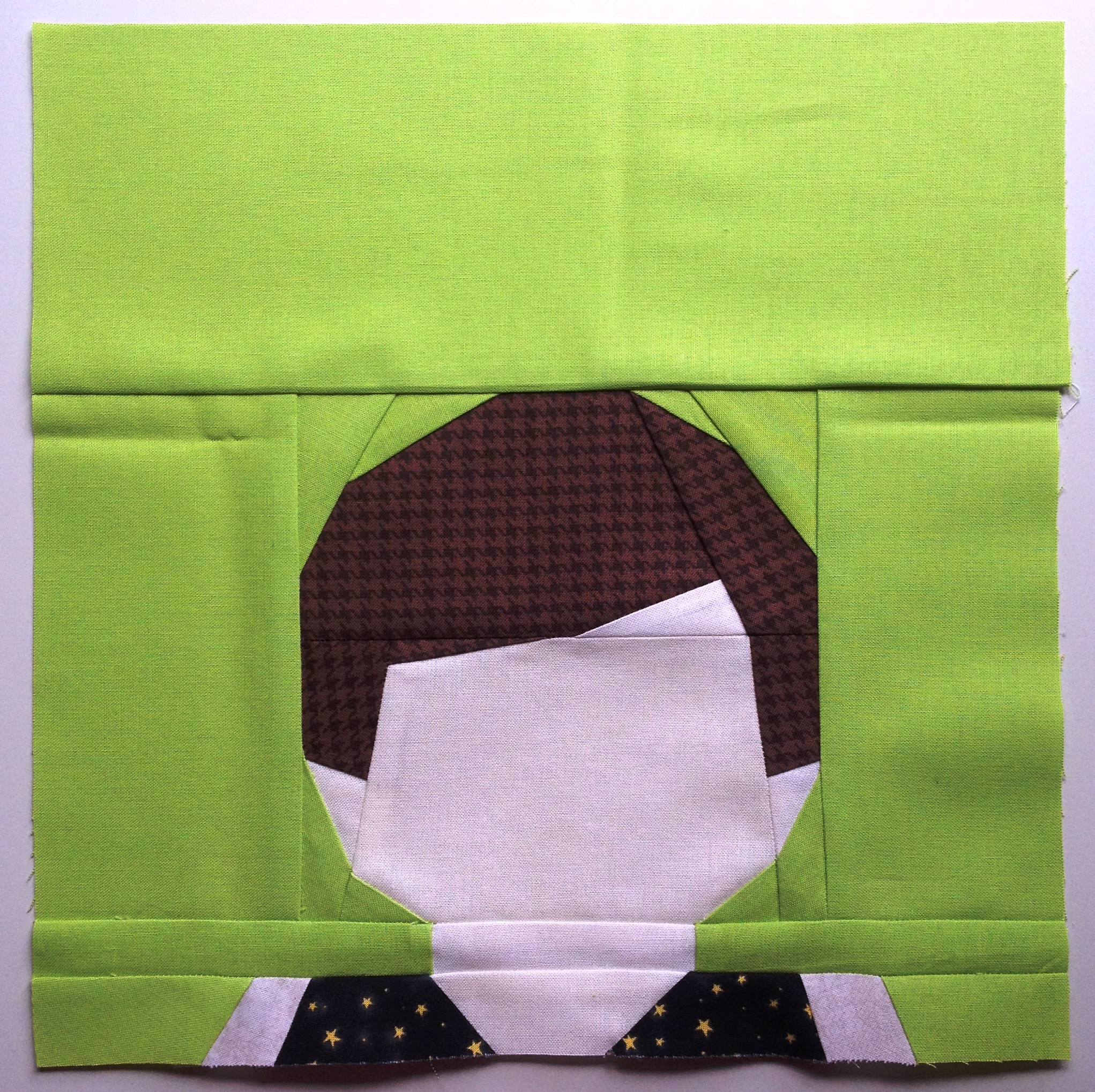 For January's Wombat Stew block, Fiona asked for a selection of Kristy's Star Wars blocks to make a wall hanging for her son. I picked Han Solo because, honestly, I liked the simplicity of the human face! And I chose well – such a quick block to piece! And fun to choose some interesting prints for the hair and clothing – mini houndstooth for some textured hair and tiny yellow stars on black for his vest! His shirt is a tonal print, but I should've chosen a different print because it looks pretty similar to his face.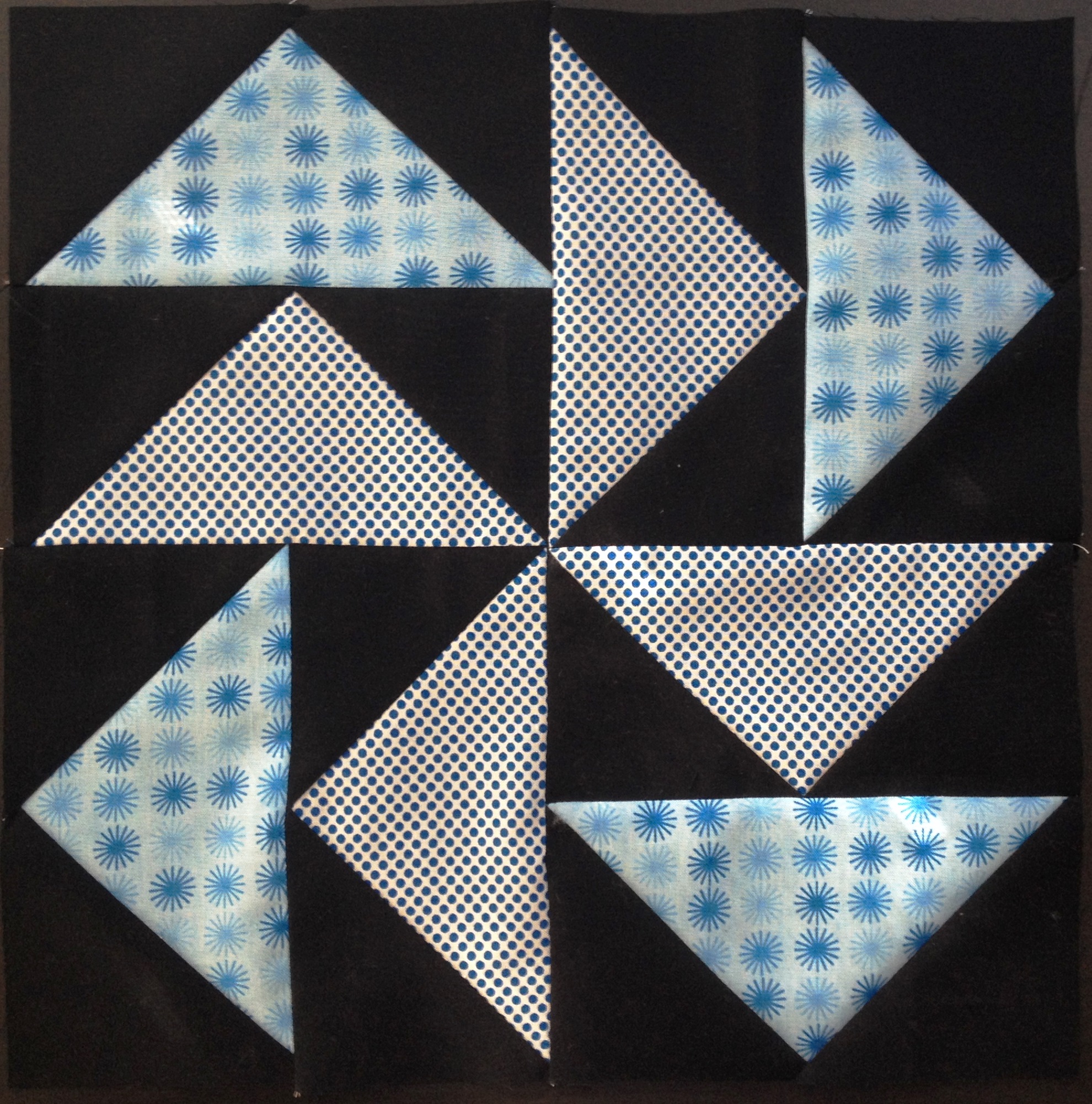 December was my final month in two "traditional" stash bees, and ended with this simply flying geese block using the no-waste method.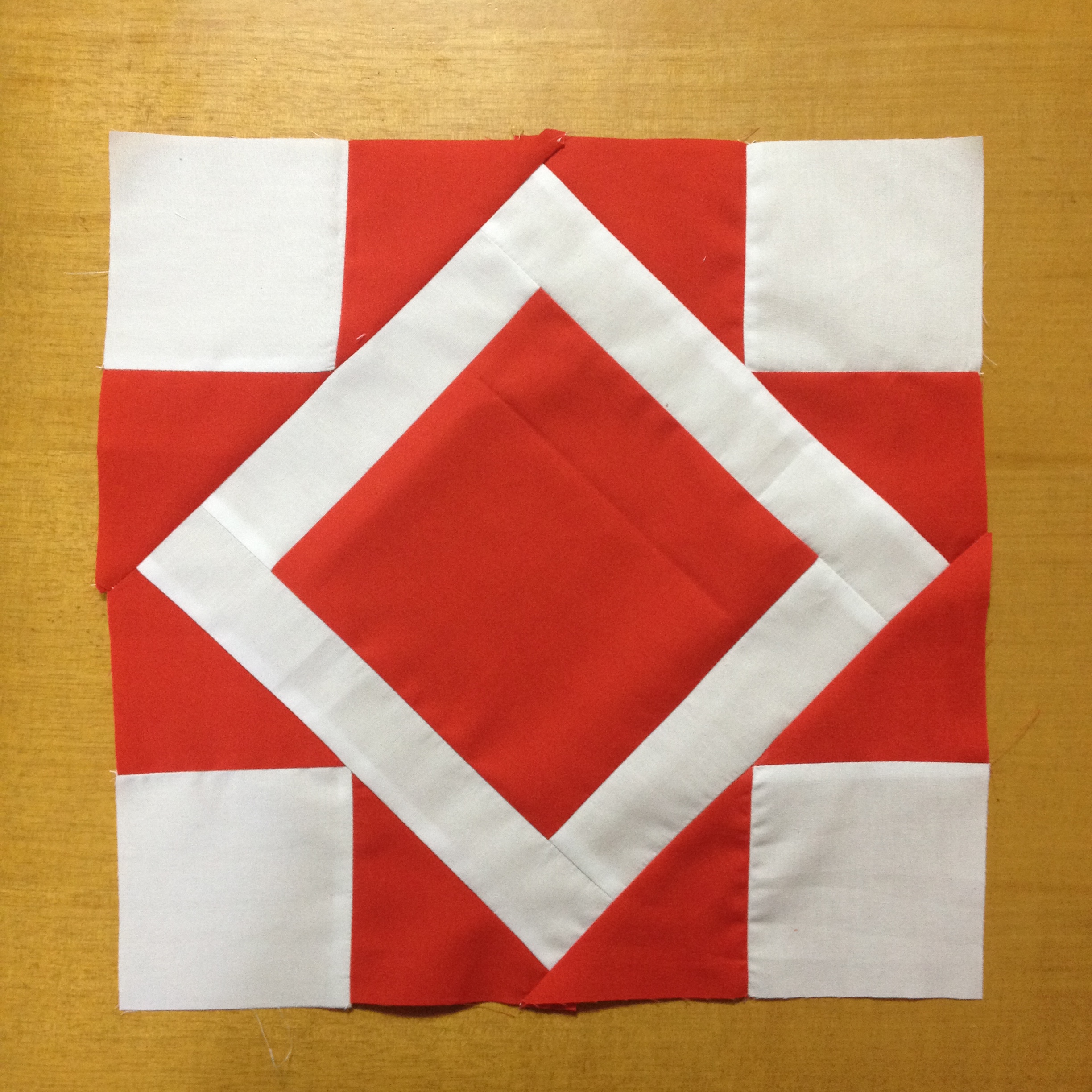 The other queen bee wanted red and white blocks – any design! So I came up with this block, a take on the Greek cross block, but it finished a little short.
So to make up for it, I used the scraps to make this improv block finishing at the required 12.5″ and sent both.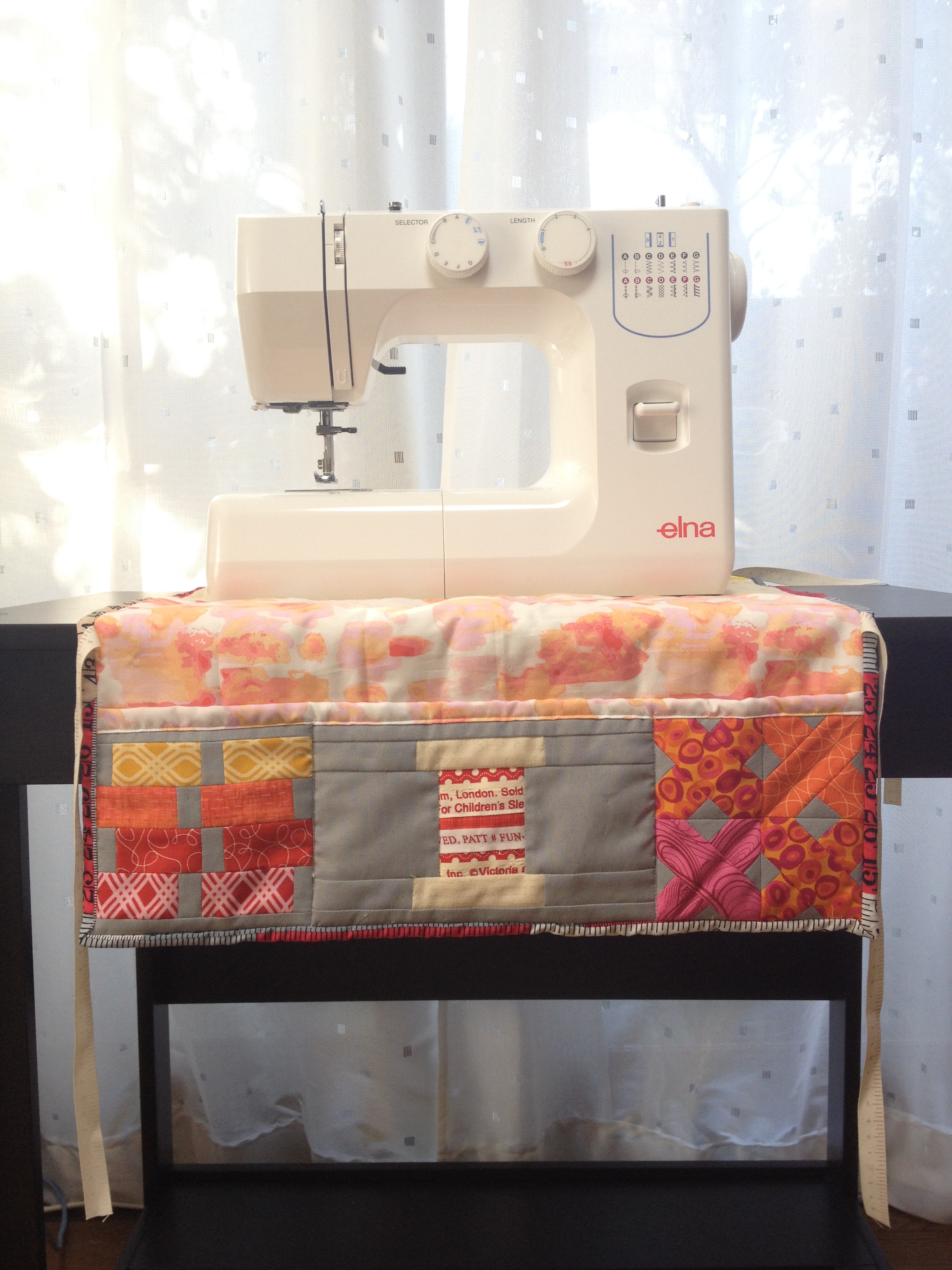 December's Wombat Stew was making Secret Santa gifts, for which I made this sewing machine cover and mat for Lara.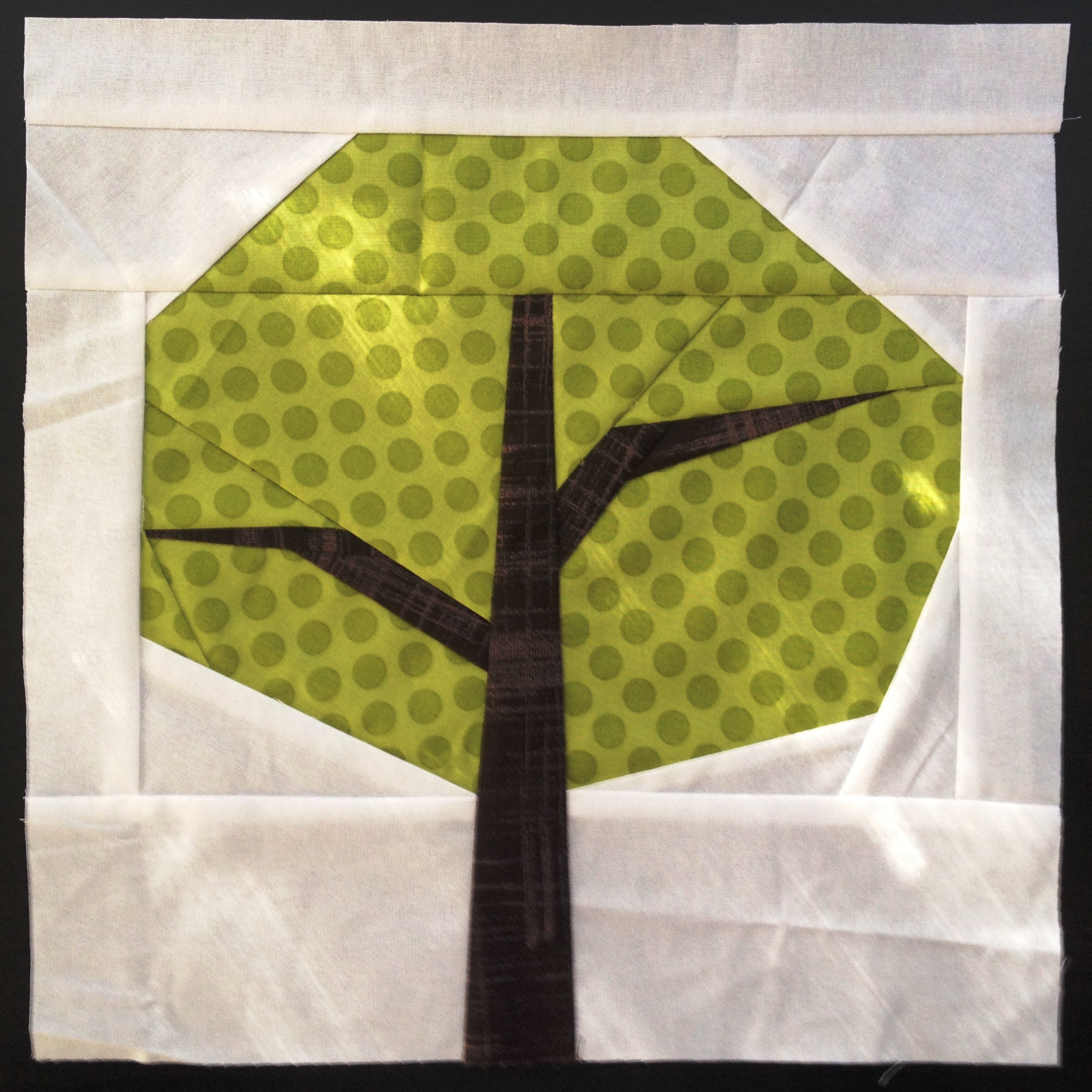 Another month back saw this fruit tree block for Marieka for Wombat Stew. There were two options – this plain tree block or one with some special little feature segments to make into fruit. I decided this spotty green-on-green was perfect for a pear tree and meant I could just the plain tree block. This is also the block I fondly refer to as the one that broke my machine… No, not really, it was just the final thing I was trying to sew before sending Ellie off to get a service but alas she couldn't do it!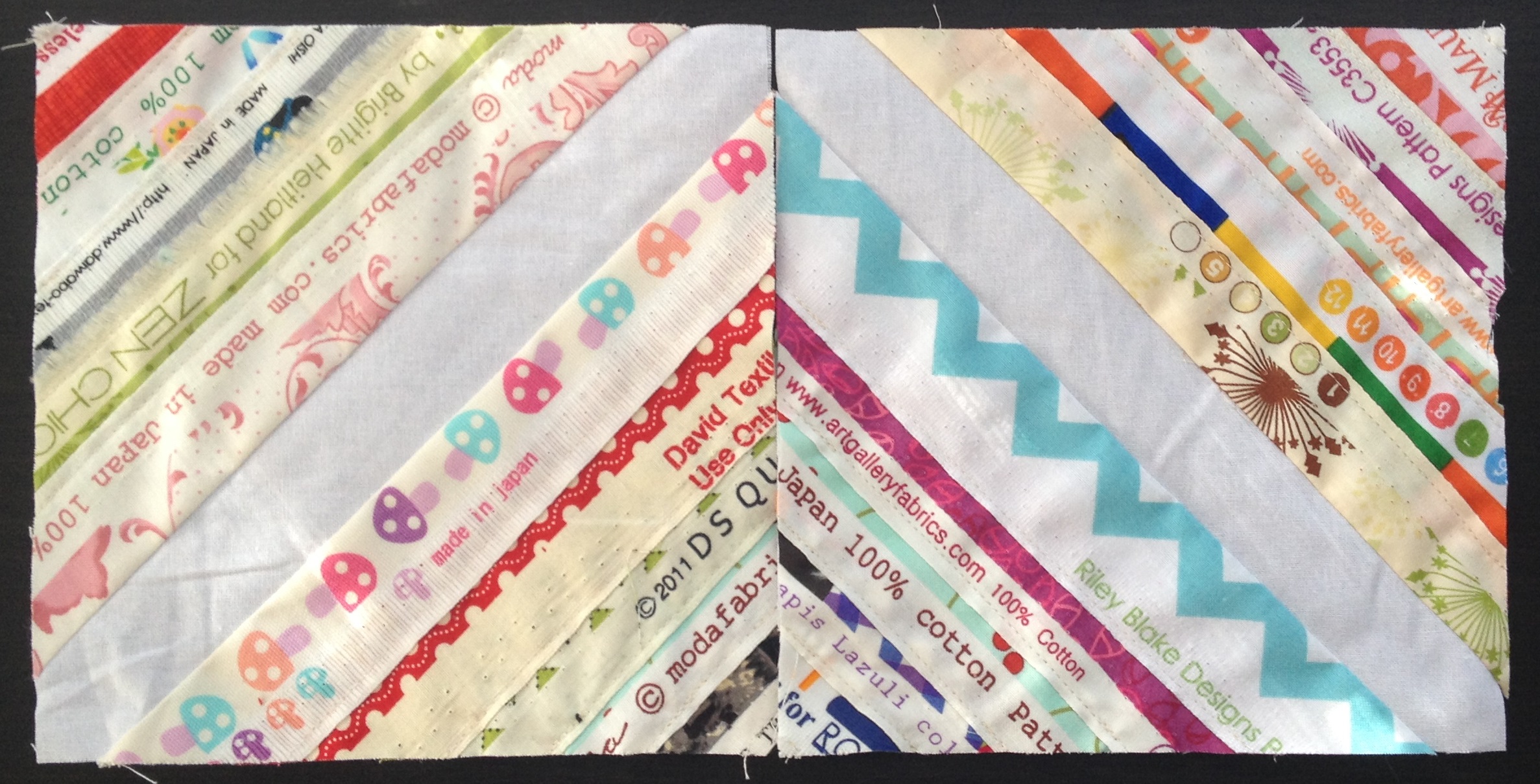 November was also these 6″ selvage blocks. A nice and quick block to do! Even if it did mean having to share some of my precious selvages. Not that I have any idea what I'll use them for, but one day something will happen and it will be amazing. Right?!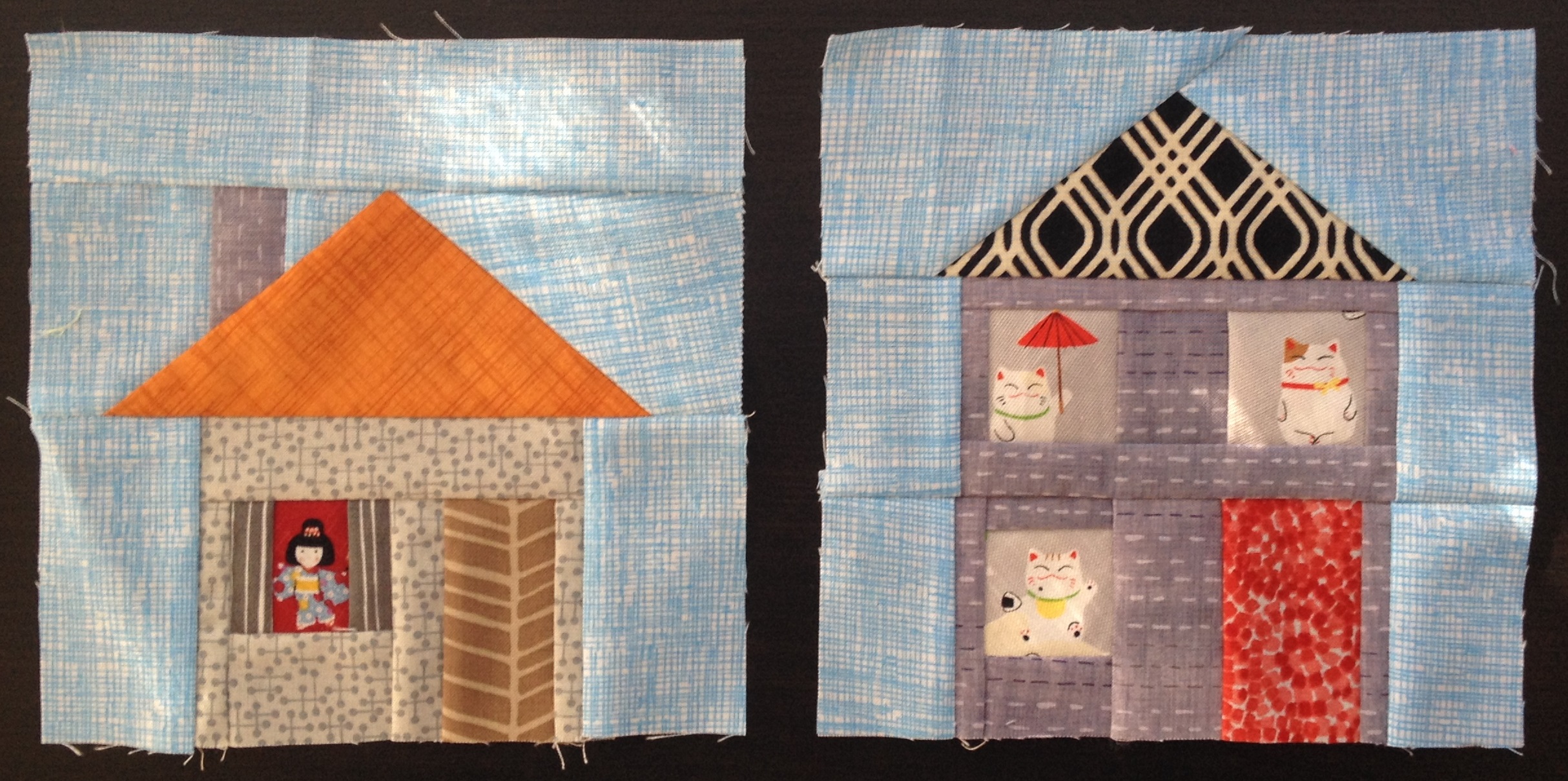 The final blocks I found languishing on my computer were these October house blocks for Lara. I LOVE finding the perfect little fussy cut prints to feature in the windows, not to mention choosing the rest of the house materials… like building a fabric Sims house! Oooh I wish I had time to play that game again…
Linking up to Kristy's Paper Piecing Party!