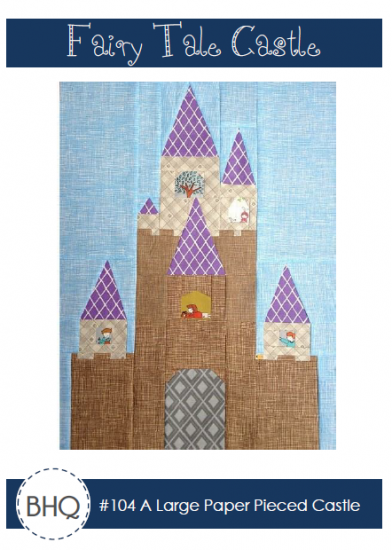 I'm so excited to announce that my Fairy Tale Castle pattern is now available! This a big castle, finishing at 18″x24″, and the windows are perfect for fussy cutting little prince and princesses, mythical creatures, pirates and more! I designed this block as a part of my Wombat Stew paper piecing bee for Gina's fairy tale month. In fact, there's some very exciting news about this quilt later in the post…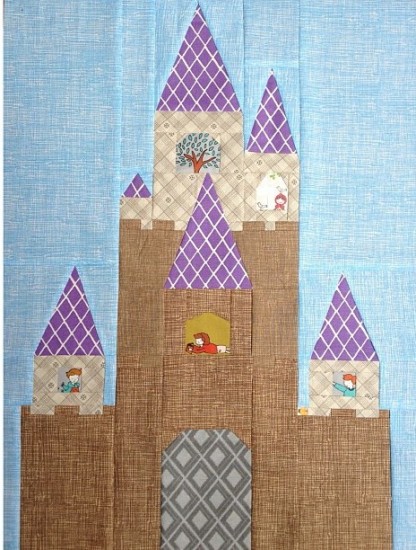 Choosing what to feature in the windows and what colour to use for my tower roofs was my favourite part of the whole block! I used some Little Apples children, and as it's a fairy tale castle, why wouldn't there be a magical room with a blue tree in the highest room of the tallest tower?! Not to mention the Simply Color metal grate gate. It's hard to see in the photo, but in real life you would see that I have used two different colours of Sketch for the first two layers of castle walls. My fabulous pattern testers have done a better job at showing you the different layers: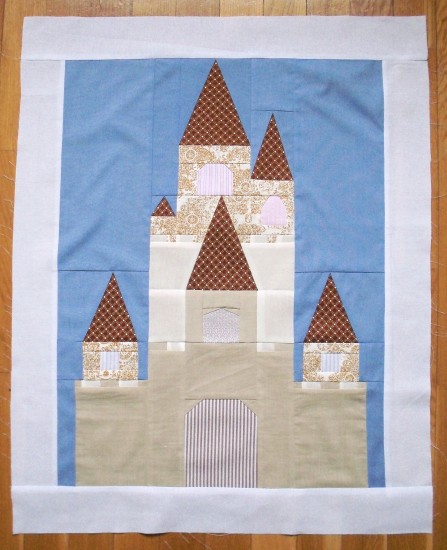 Teresa has made a very elegant castle, with a beautiful vine-esque swirly brown print. I love a castle with vines!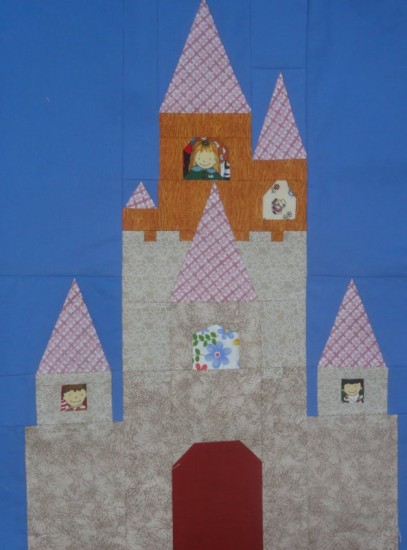 Renate made a sweet castle – who else wants a room full of fresh flowers!
Karen calls her fairy tale castle "Watch Out, Snow White!" and I couldn't agree more!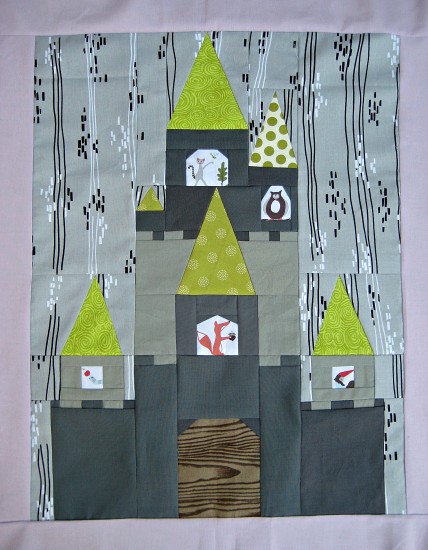 Ali made a very modern castle – I can picture it hidden in a Scandinavian forest!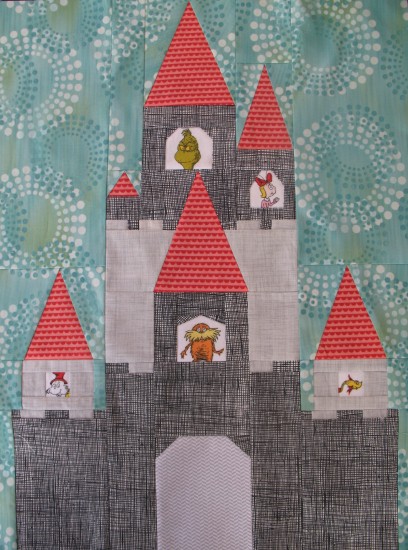 Rebecca chose beautiful colours for her castle, and I love the fireworks in the background! Maybe a new royal baby was born? Or the Lorax saved the world?
Melissa whipped up a whole wallhanging of fairy tale goodness!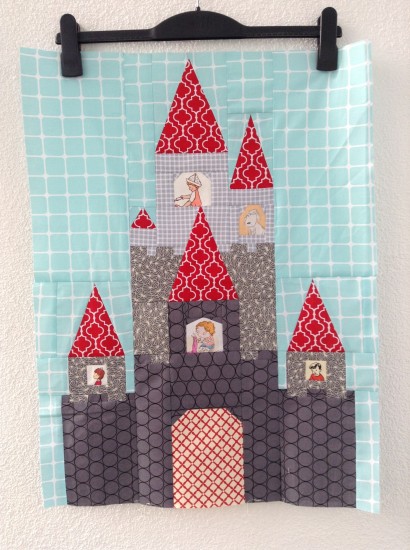 Nilya chose a beautiful range of fabrics to use for her fairy tale castle – look at those sweet little people!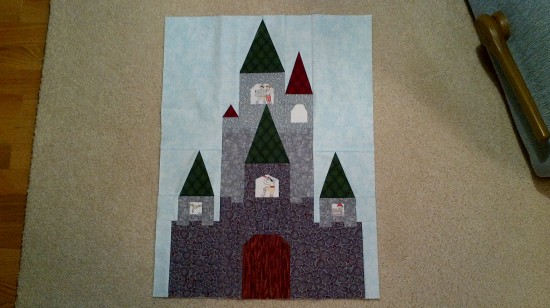 But this pattern is not just for fairy tales, oh no indeed! Joanne has made a pirate castle! Argh, me hearties!!
And perhaps the best promo for this new fairy tale castle pattern is that the reason this block came to be for my Wombat Stew paper piecing bee just won the Bee Quilt category for the Blogger's Quilting Festival! A huge congratulations to Gina! I'm so thrilled to have been a part of your amazing quilt, and so proud of our Bee for having won two quilt festivals in a row! Earlier this year my mini quilt from the bee won the Wallhanging category.
Special mention must also go to Kristy for Electric-Quilting my pattern for me from Quilt Assistant. My own copy of EQ7 is about to leave American shores – finally! Electric Quilt is much better at producing paper piecing patterns into much more workable pieces.
And as always, if you do make something from this pattern, please do share with me! Email me, add it to the Flickr group or share on my Facebook page. I can't wait to see your castles!