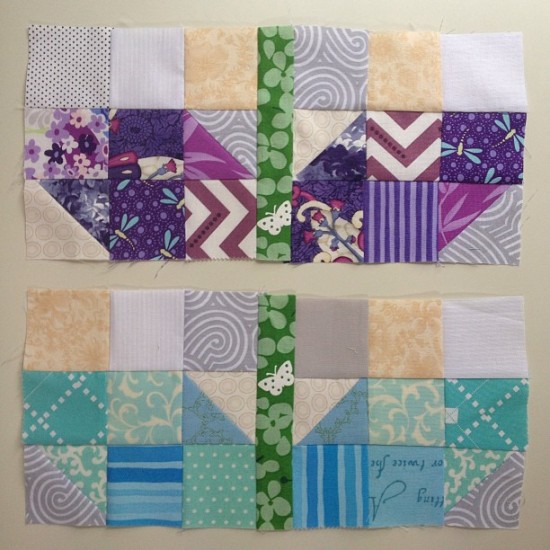 QCA Bee #1 called for two scrappy sprouts, using low volume prints for the background and one colour family for the leaves for each block. I have now learned that if using light blue fabrics, to choose even lower volume background prints for more contrast! But I did get to use up some random low volume scraps in my scrap bins, so I guess that's a win for me!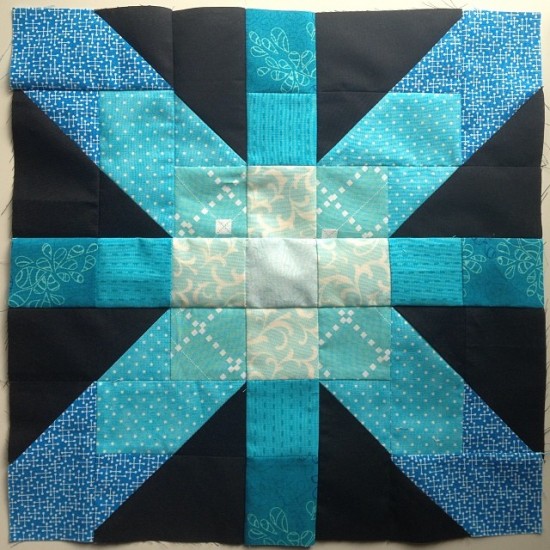 QCA Bee #5 was a Supernova block. I was a little frustrated picking the fabrics for this block. I wanted to get a good flow between the blues, but I think I got there in the end. Part of what makes this block like it is, is having a lighter centre, which I certainly got right, and in the end, I really like it!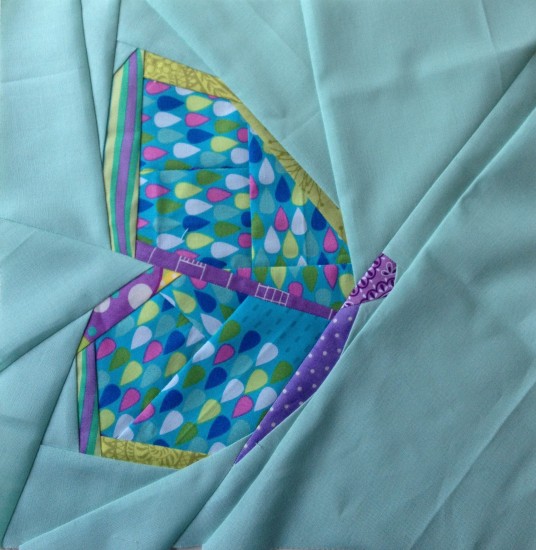 Wombat Stew Queen Bee Kristy asked for whimsical garden blocks. I used Kristy's butterfly pattern to make this very bright and whimsical butterfly. I had an idea in mind and it didn't quite work out, but everyone else seems to love it, so I guess it's a success?! Also, I realised I forgot to embroider feelers on.. well, I don't really embroider/don't know how to anyway. Sorry Kristy!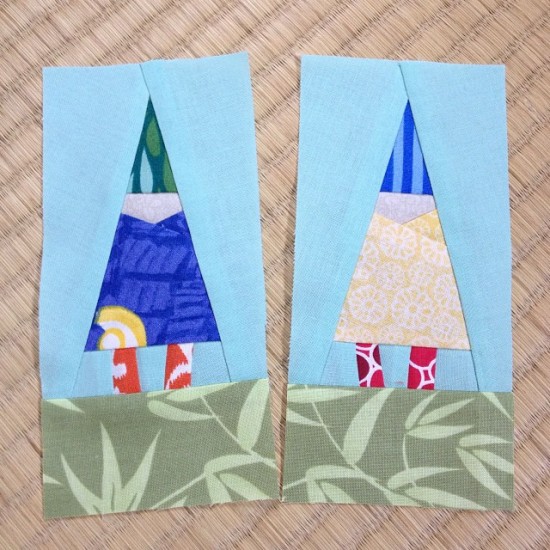 I also had to add in these two little gnomelings by Artisania. Every garden needs a gnome or two!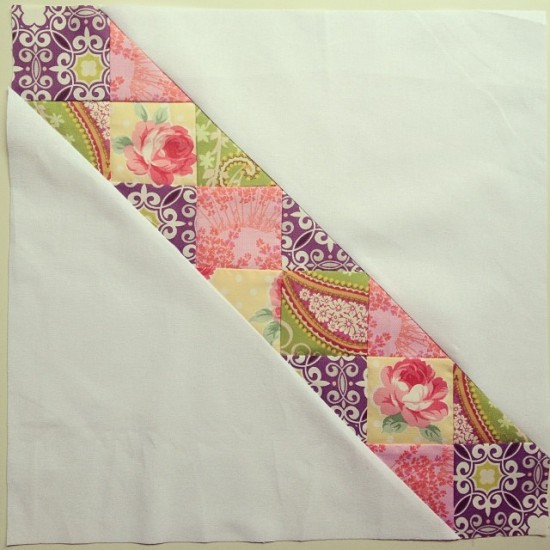 I was a little late finishing September's Modern Blocks QAL block – Escalator. I had to buy more white solid and didn't get to the shop (with a swatch of the old fabric for matching) until the first week of October! Talking of which, if you link up your progress, you could win a fat quarter bundle of Acacia by Tula Pink! Go check it all out…
And last but not least, I supposedly put together Block 11 from the Fat Quarter Shop 2012 Designer Mystery BOM… Supposedly because I got totally mixed up and cut the wrong side of lines, and realised when I came to try and put it all together. I contemplated cutting and re-piecing, but I realised that as I didn't have time to do so straight away, I honestly never would get to it. So those errors shall remain. I then went to photograph it for this post and realised I'd sewn two corner the wrong way around, gah! I WILL fix those, though, because otherwise that's just too many errors for my brain to compute.