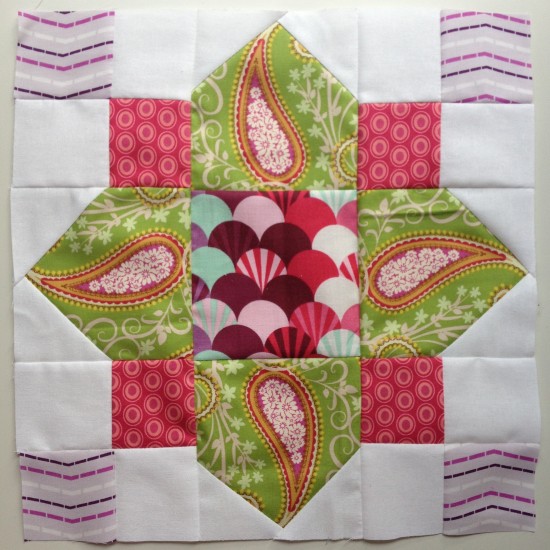 Over at And Sew We Craft we're sewing our way through the Modern Blocks* book – we've each chosen 2 blocks and we're sharing the tutorials over the year for the Modern Blocks QAL. This month we're doing the Quatrefoil quilt block.
Note: Use a 1/4″ seam. Press seams according to the instructions.
What you'll need
Print A (pink dots): 1 – 2.5″ x 10″
Print B (purple stripes): 1 – 2.5″ x 10″
Print C (paisley): 4 – 4.5″ square
Print D (scallops): 1 – 4.5″ square
Background: 2 – 2.5″ x 10″
8 – 2.5″ square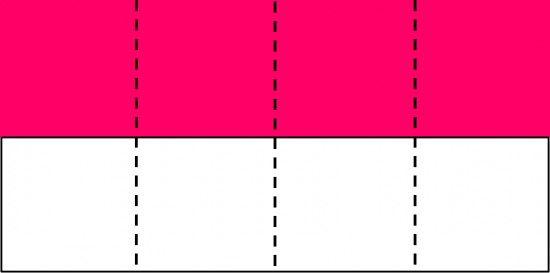 1. Sew Print A and one background strip together and press toward the print. Subcut this new rectangle unit into four rectangles 2.5″ wide. Repeat for Print B and the remaining background strip.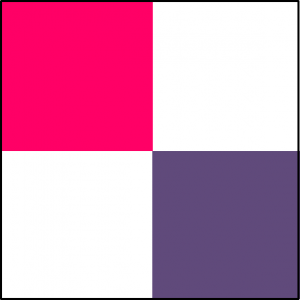 2. Sew all 8 units together like the above image. Press seams open.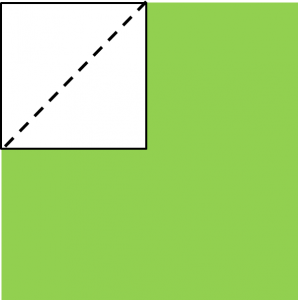 3. Draw a diagonal line across the back of the background squares. Place one in the corner of Print C and sew along the line. Trim 1/4″ away from the seam. Press the seam open.
4. Repeat for the opposite corner and press the seam open. Repeat for all other Print C squares.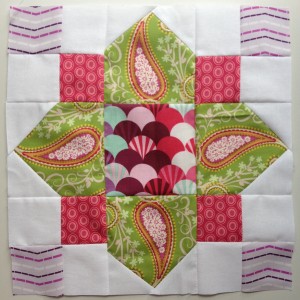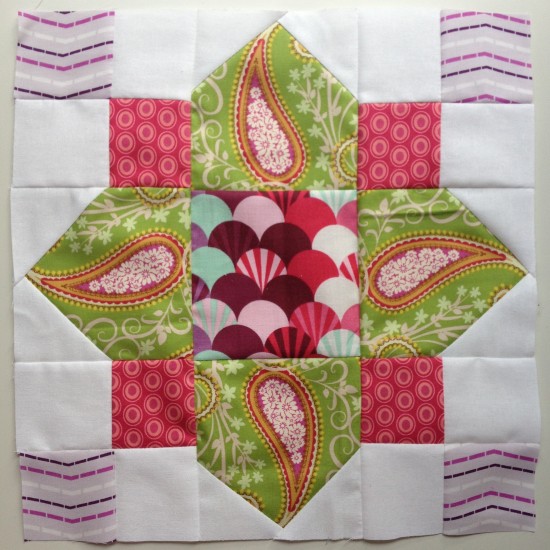 5. Arrange the units as shown in the picture and sew in rows – press seams open. Sew the rows together and press seams open. Voila!
If you make this block during August, head on over to And Sew We Craft to link up! If you like Japanese fabrics, you might just like the prize on offer…
*affiliate link