Fons & Porter have a new education site Daily Craft TV full of crafty video lessons – quilting, sewing, knitting, crochet, scrapbooking and paper craft. Classes are either $4.99 or $9.99, which means the classes are a lot lower in price than similar sites such as Craftsy. Each class primarily covers one skill, technique or pattern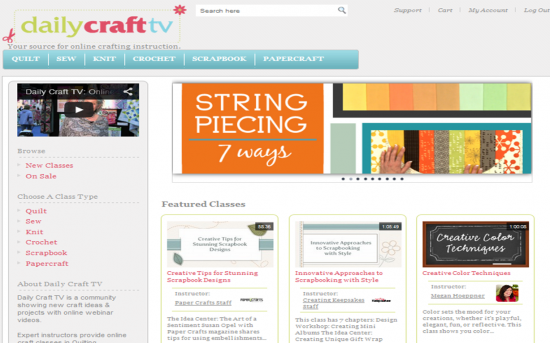 The instructors include well-known quilters such as Mary Fons, Marianne Fons, Liz Porter and Pat Sloan. Plus you can browse classes according to technique, instructor, skill level and tools, which makes it very easy to find exactly what you want!
I had the chance to check out a complimentary class and I chose Yes You Can Piece Curves: Curved Piecing Two Way. Despite having attempted a curved block before, I'm still a little intimidated!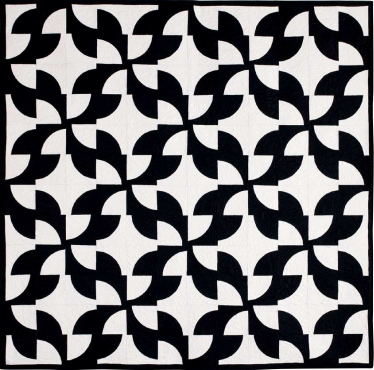 This class includes a free pattern to create this quilt, so I gave the block a go.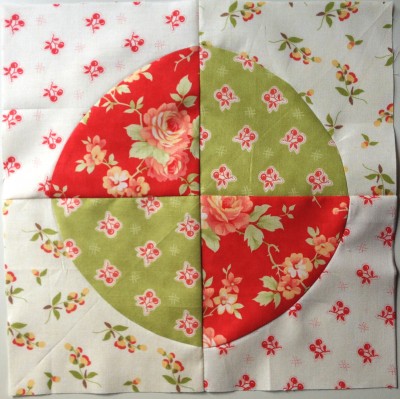 Obviously I only used the templates and did my own block arrangement! I'm calling it Cherry Pie.
As for the actual class, it was very real – chatting, mistakes, laughter. There are two presenters – one to do the sewing, one to do the talking and cutting. To create this quilt block, they cut and sew it all live on camera, which feels a little slow and the microphones also seemed to turn on and off at times. But overall, well-explained and a quick block to piece.
The second part of the class is teaching paper-pieced curves. It's a very interesting technique that creates a pleated block for a fabulous bit of texture!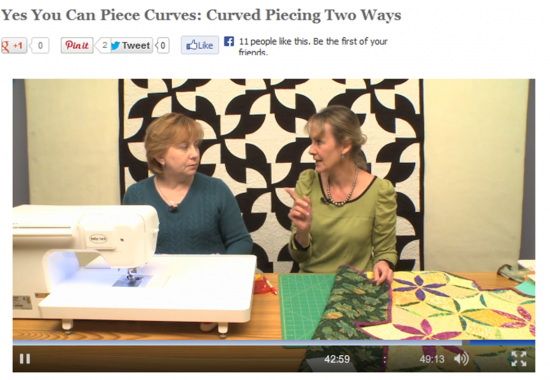 They finish off the class with a bit of quilting show and tell, sharing different curved-block quilts. The real-ness comes out in force when it's clear they didn't rehearse and don't know who made one of the quilts! But I do like the two presenters – they're warm and friendly, and bounce ideas and tips off each other, meaning you get twice the wisdom! And they include some commentary and tips on the quilting of each piece of how to accentuate the curves nicely.
Daily Craft TV is definitely a great concept – cheap, short classes, and fun instructors. Unlike some other online class platforms, there is no interaction with the instructors or fellow students, nor sharing of projects. You have full, "forever" access to your classes, and it's certainly a great cheap option for only $5 or $10 for a quick lesson or two!
And now there's something in this for you too! I have one class to give away to one lucky reader – the class of your choice! Use the Rafflecopter widget to enter.
Winner will be drawn Monday 26th and announced on this post, as well as emailed. I was provided with a free class for the purposes of reviewing on my blog, but all opinions and slightly wobbly curved blocks are all my own.