Half-square triangles, or HSTs, are one of the top quilt block units in quilting. The number of ways in how you use them is endless, and the number of HST quilt blocks surely number in the thousands! I would have to say that HST quilt blocks are my favourite for this very reason. You can make them any size, in any fabric and today I'm showing you how to make them using the two most popular methods – the traditional method and the alternative method. Both require two squares of fabric, but the size and method of sewing will determine how many HSTs you create in one go.
Traditional Method
This method will create 2 HST units from your two pieces of fabric. The benefit of this method is you're working with the grain of the fabric, and therefore less chance of stretching when sewing the units together. This method is also really good for chain piecing, although it can be easy to lose track of which line you're supposed to be sewing 1/4″ away from… Or is that just me?!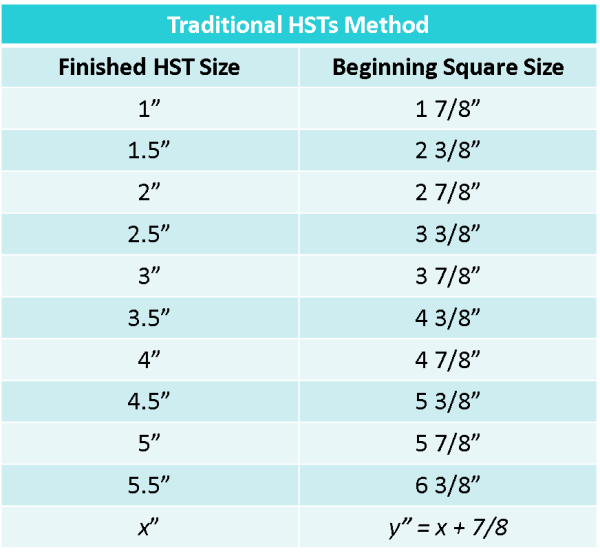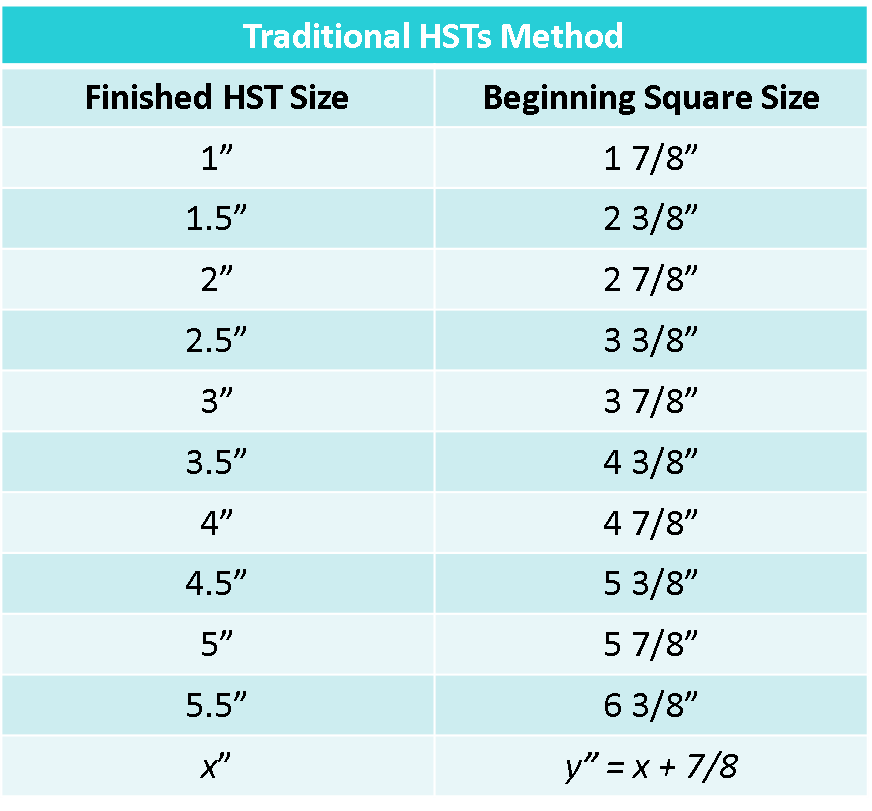 To determine what size squares you need to cut, all you need to know is what finished size you need – that is, what size you want them to be once all sewn together – and then add 7/8″ to that measurement. However, I would highly recommend adding the whole inch to leave yourself some excess to trim so as to improve your accuracy.
Step 1. Place two squares of fabric right side together. Draw a line diagonally from one corner to the opposite corner.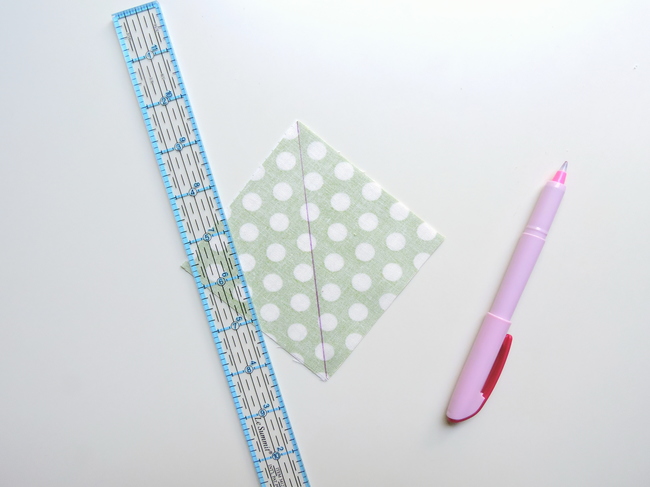 2. Sew 1/4″ from either side of the line; backstitch at each end to secure your seams.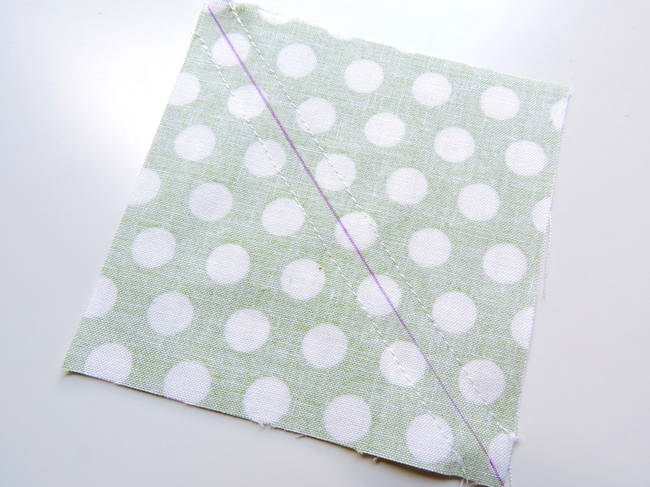 Step 3. Cut along the drawn line, open the fabric pieces and press the seams open.
You may need to trim down to even them all up or to achieve a specific size, depending on how accurate your cutting and sewing is!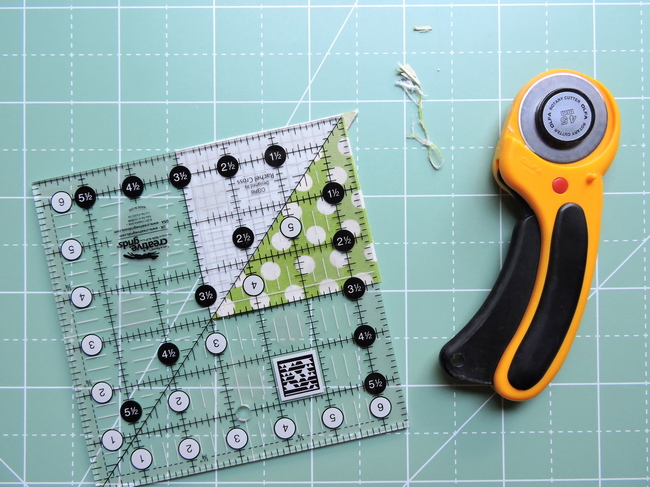 Alternative Method
This method uses larger squares of fabric but you create 4 HST units from the fabric. It does create bias edges, but careful pressing (don't "iron" back and forth, just press down with a hot iron and no steam) and pinning if you need that extra security should mean that you don't get any bias stress.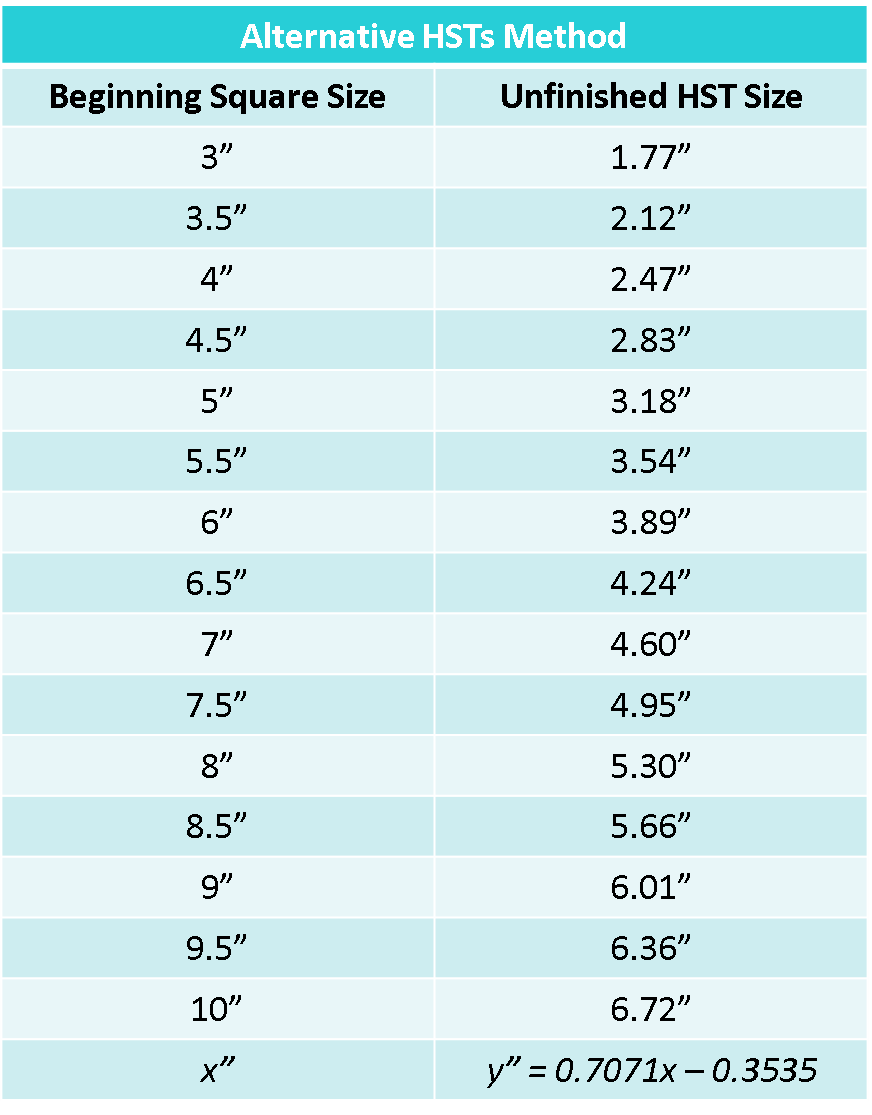 The math for the alternative methods is a lot more complex, and instead we're working with the unfinished measurements – that is, what size the HSTs are before you've sewn them all together. I've left the  measurements "raw" so that you can work out how much excess you want to work with. For example, a 5″ charm square will give you four 3.18″ unfinished HSTs, which means you can trim them to 3″ square and end up with 2.5″ finished HSTs once all sewn up.
Step 1. Place two squares of fabric right side together. Sew around the outside a scant 1/4″ from the edge.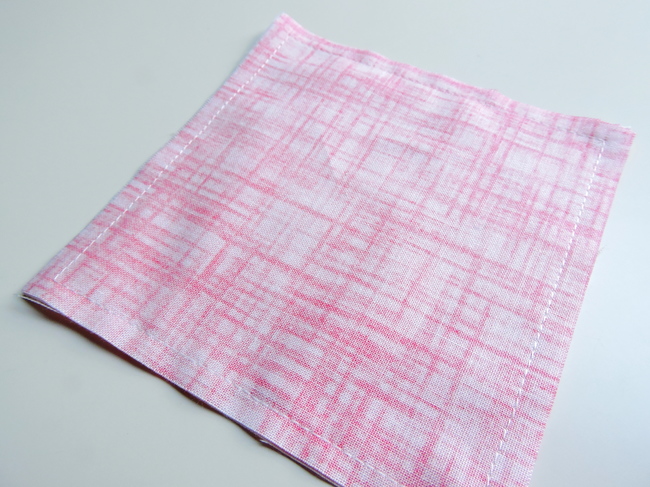 Step 2. Cut on both diagonals to get four pieces. Open the fabric pieces and press the seams open.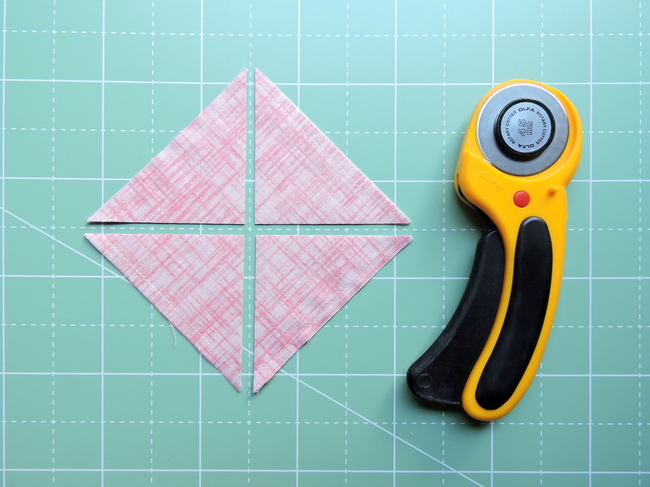 Step 3. Trim your HSTs the unfinished size needed for your project.
Compare The Pair
Which method you choose to use depends on how many HSTs you need, and how many of each combination you need! Let's compare: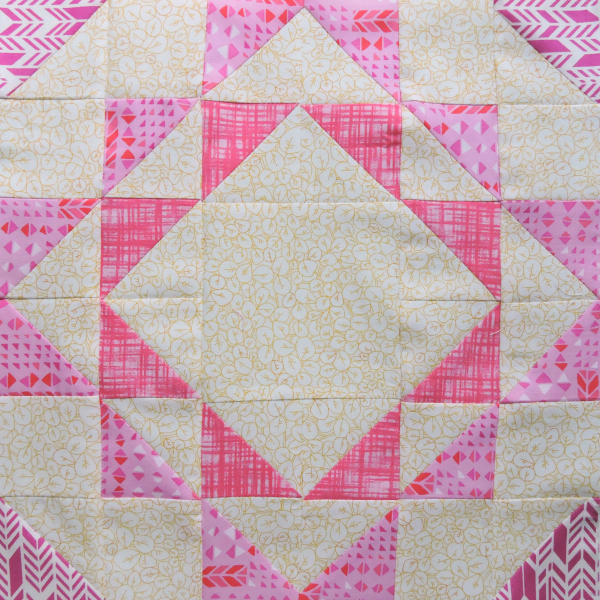 You need twenty-four 2.5″ unfinished HSTs for a 12″ finished Ripples block. Using the alternative method, you will need to cut six 4.5″ squares from both fabrics, which means you will need fabric that is about 9″ x 13.5″ for each fabric. And you will sew 6 seams.
Using the traditional method, you will need to cut twelve 3″ squares from both fabrics, which means you will need one 9″ x 12″ for each fabric. And you will sew 24 seams.

The larger the triangles, and the more you need to sew, the more fabric efficient the alternative method is, plus less seams to sew! If you are comfortable with the bias edge, it's definitely the way to go. If you only need a few HSTs, like for a quilting bee block, or want a variety of prints within the block, the traditional method is the way to go to get the variety of prints needed and so as to not surprise your bee member with bias edges.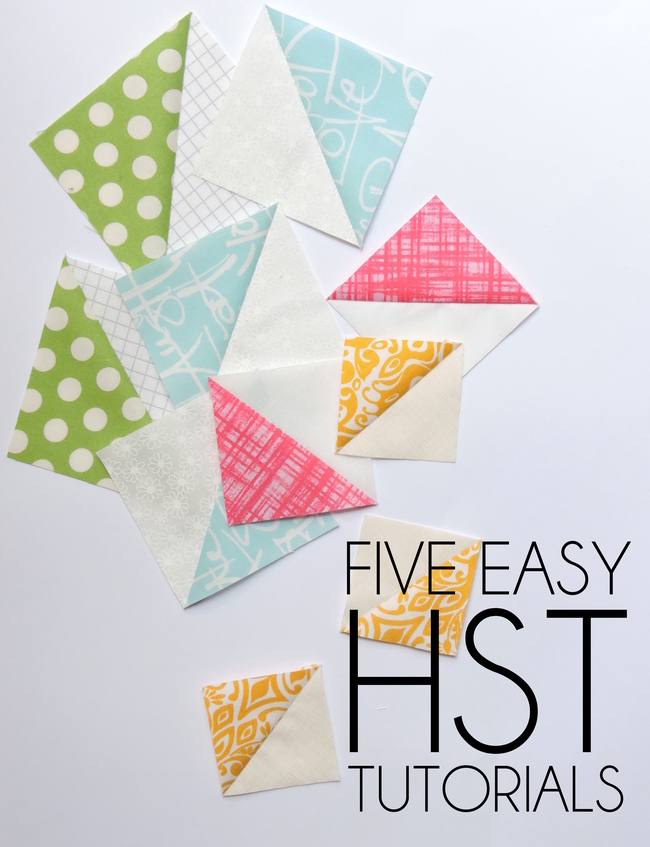 Other Tutorials
If you want to make eight HSTs at a time, make HSTs from strips of fabric, or want to check out triangle papers, then I have those tutorials too! Just follow those links to the one you're interested in.